Oasis has launched their spring/summer collection which is all about florals.
The range is based around pretty patterned dresses in a wide range of hues and styles.
There are English rose jacquards, iris illustrations and diffused dahlia designs across the brand's signature prom, shift and maxi dresses.
Also making an appearance is the monochrome trend, which leads the way with a selection of tailored shorts, stuctured tops and sleeveless shift dresses in 60s-inspired graphical prints and stripes.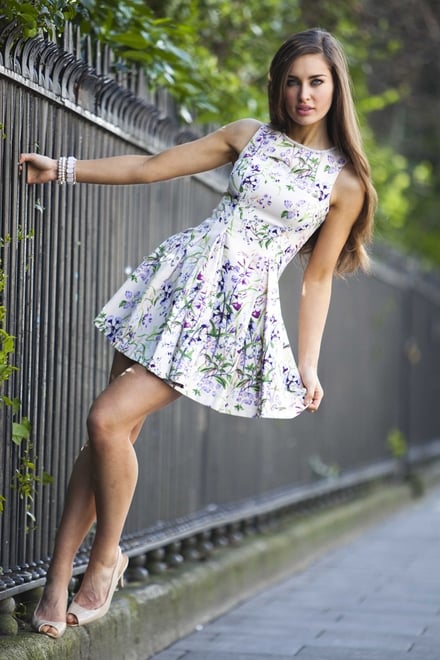 Rozanna Purcell modelling a shift floral dress with a full skirt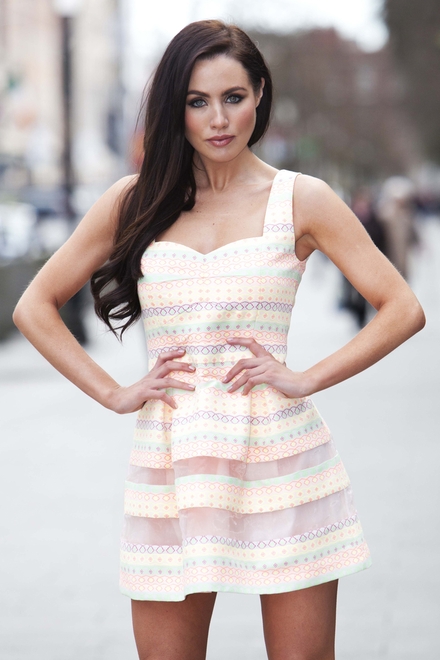 Oasis has also collaborated with Central St Martin's graduate Rebecca Leferve on an exclusive capsule collection for spring/summer. The range features a jacquard stripe pencil skirt (€56), stripe skater dress (€100, pictured on model above) and a fluro scallop jacquard shift dress (€94).