Just in time for Christmas, Dublin is set to host a Vintage Kilo Sale, organised by Kilkenny's Shutterbug Vintage.
Blanaid Hennessy and team will bring their now-infamous Kilo Sale phenomenon to the Irish capital for the first time when they land in the 'Chocolate Factory', Kings Inn Street, Dublin 1, on December 8th.
Shutterbug Vintage store, known for it's 'street-style' take on vintage, will set up a pop up shop in the venue. However, instead of selling by traditional price tags the clothes will be sold by the weight, at €20 per kilo.
"We were overwhelmed with the turn out, and also the response [of previous Kilo Sales] - there were just so many requests to bring it to Dublin that we had to listen to the demand and get a plan together!" Hennessy says.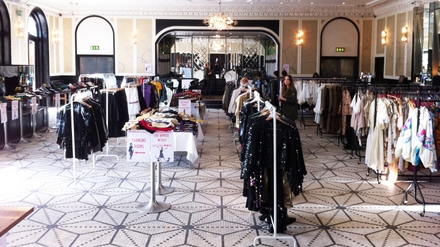 "It has been a huge undertaking but all of us on the Shutterbug team are so excited at the prospect of organising such a massive event, so we're working hard to make it happen!"
The thinking behind the 'Kilo Sale' idea is 'Affordable Vintage by the weight, not the price tag.'"I really felt that this was an innovative way to shop for vintage", Blanaid adds.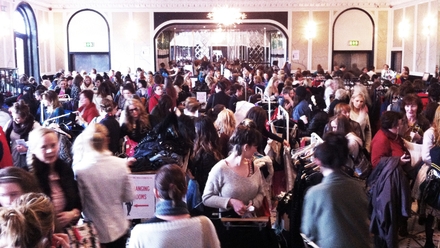 Shoppers at the 'Shutterbug Vintage' Kilo Sale are provided with bags, which they can fill with as much as they like from the rails stuffed with on-trend vintage clothes. There are changing rooms on site, and scales for them to check how much they've spent so far. Once they're satisfied with their swag, the bags are weighed again.
The sale begins at 11am on Saturday the 8th of December, and will also host a pop-up shop featuring another Shutterbug venture, Folkster.com. "We will have an entire Folkster non-sale store at the event too, selling our Jeffrey Campbell shoe collection, the best of vintage edits, bowler hats, kimonos and much more" Hennessy concludes.
Entry is free in to the day event, which closes at 7pm on the night. For more info: see Shutterbug's Facebook page or email them here.