The Hennessy Gold Cup Best Dressed Lady, in association with the Design Centre, was launched today by Irish models Karen Fitzpatrick and Teodora Sutra.
The event will take place in Leopardstown Racecourse on Saturday, February 9 2013.
The fashion stakes have been raised for the 2013 Hennessy Gold Cup Best Dressed Lady, as hundreds of Ireland's most stylish ladies will hope to make an impact on this year's judges.
The winner will be presented with a €7,000 Design Centre voucher to spend on a fabulous selection of designer clothes.
Contestants are encouraged to enter the competition by registering on www.facebook.com/HennessyCognacIreland or by presenting themselves at the registration desk in the Hennessy Best Dressed Lady marquee on race day.
Get some inspiration with some looks modelled by Karen Fitzpatrick and Teodora Sutra at the launch today.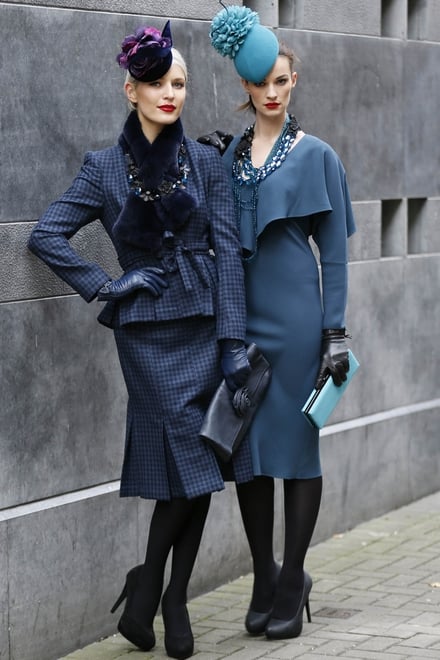 Left Teodora: Unit Kutluk houndstooth suit jacket €480, Umit Kutluk blue scarf €250, Roisin Linanne navy leather clutch €189, Melissa Curry blue beads €369, Philip Treacy blue velvet headpiece €799, Gloves €129
Right Karen: Maria Grachvogel blue dress €789, Melissa Curry long necklace €269, Melissa Curry short necklace €369, Philip Treacy teal clutch €389, Aisling Ahern teal hat €245, Gloves €129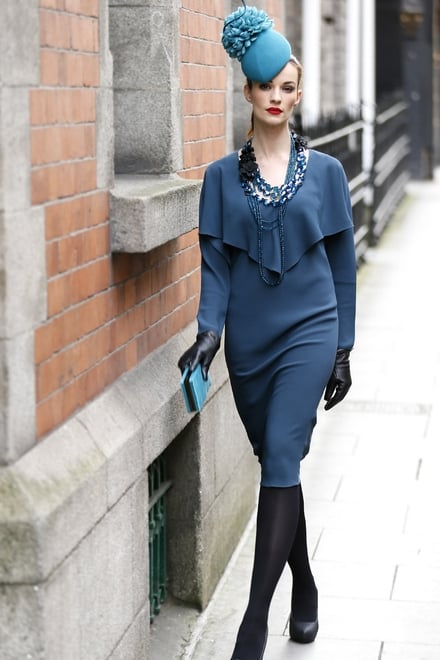 Karen as before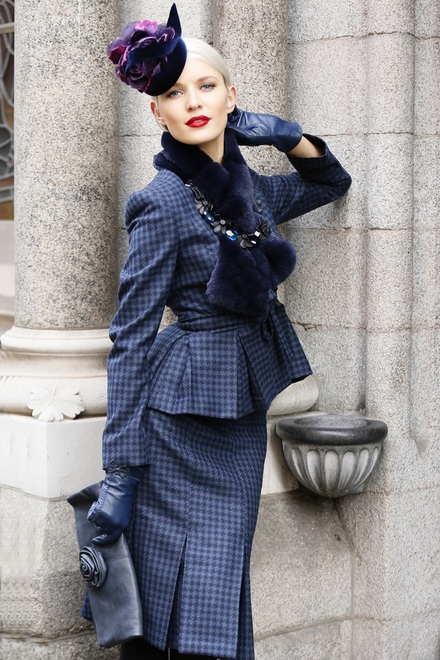 Teodora as before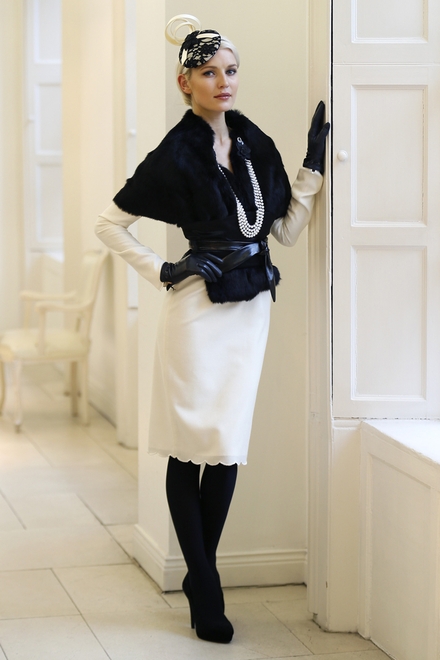 Project D cream dress with long sleeve €489, Umit Kutluk collar with black tips €785, Umit Kutluk black obi €280, Melissa Curry pearl necklace €389, Jennifer Wynne black and cream head piece €140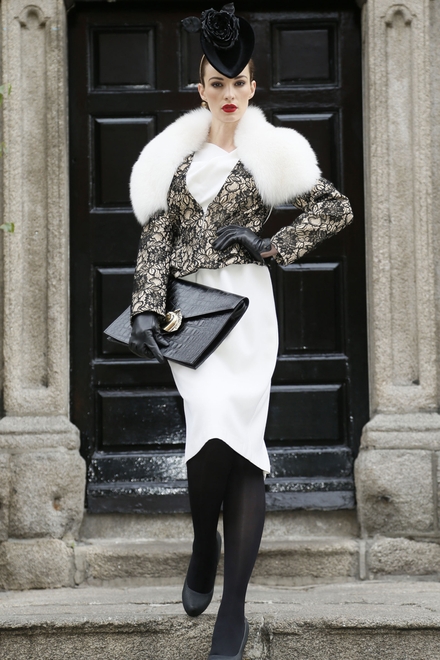 Tricotine cream dress €499, Project D lace jacket €359, Umit Kutluk collar €429, Wilbur and Gussie brown horse detail bag €469, Philip Treacy black headpiece €799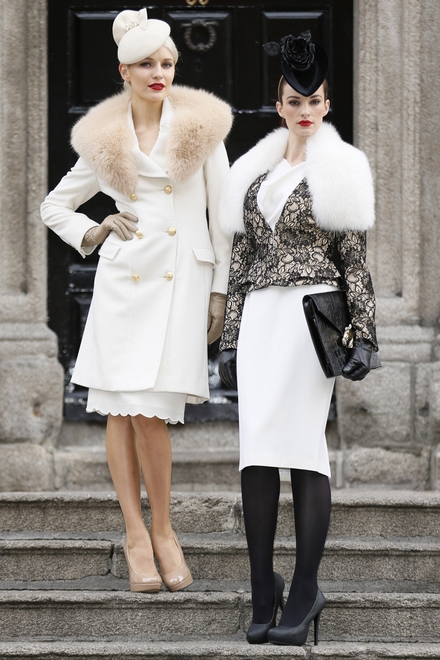 Left Teodora Sutra, Umit Kutluk military coat €999, Aoife Harrison cream beret €299, Wilbur and Gussie brown fox detail bag with chain €429. Right Karen Fitzpatrick as before.