These floral print trousers are sure to brighten up your day in an instant!
They may not be for the faint hearted, but I did a double take when I saw these cheerful yellow cropped trousers in the window of Zara's South King Street store in Dublin.
I love the classic slim-leg shape combined with the oversized floral print, and think they would look great with a pair of pointed heels to dress them up.
The simple baggy white tank is the perfect foil to these pants, I will definitely be trying them on next time I'm in Zara!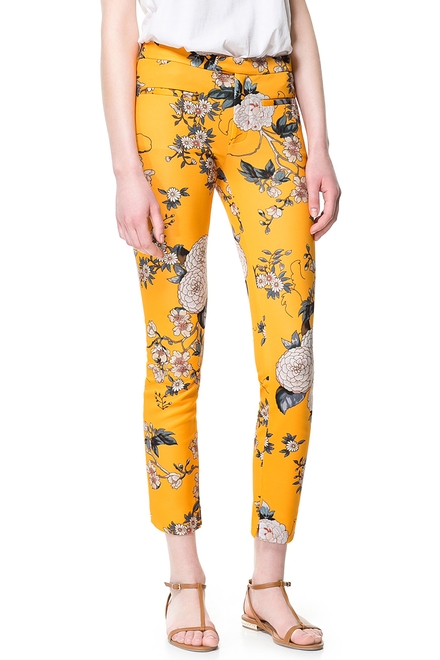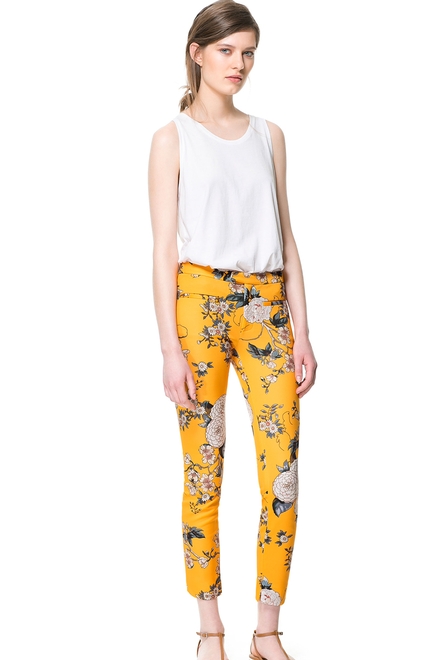 Sarah McIntyre