Penneys have hit the nail on the head with their summer shoe offerings.
First up is this gorgeous black pair of strappy heels, which feature three silver buckles and a zip up the back.
The straps should provide support to the ankle, making these a good day-to-night option. I reckon they'd look just as good with jeans as dresses.
I'm also loving these minimal coral suede heels, which are tap into the seasons hottest trend - the 90s. They have a simple two-strap design and a stiletto heel. Very glamourous but I can't see myself dancing in these all night.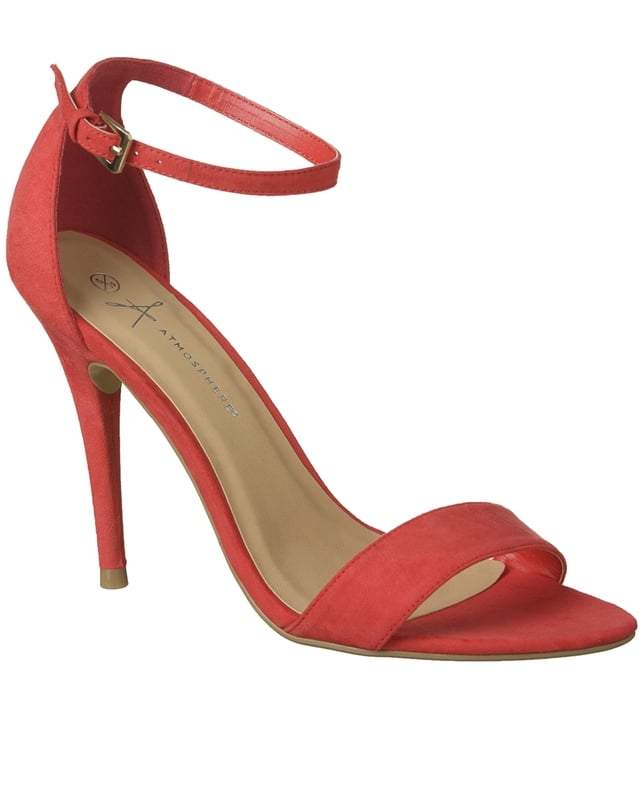 Red Ankle Strap Shoes €15 in stores end June
Luckily, Penneys have brought out some pretty flats too, and this mint green studded pair will finish off any look with style.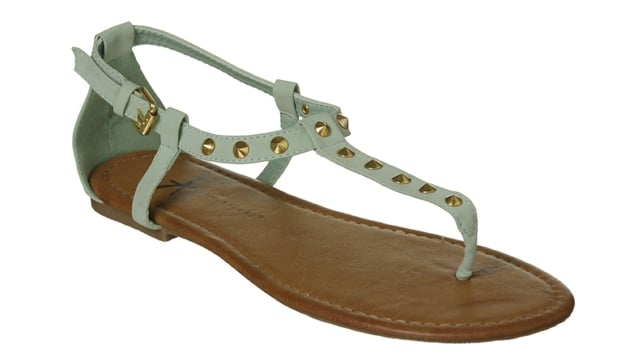 Stud T Bar Sandals €8 In Stores mid April