It can be difficult to create a good dual use product, but Kiehls may have just unlocked the secret...
It can be difficult to create a one-stop shaving gel or foam, with the variety of skin types out there, along with a whole cross section of men's skin sensitivities. The weather can also have a huge impact on our skin, whether stemming from sweaty, oily skin in the summer or dried out, wind-battered skin in the winter, it's difficult to find an all-rounder, but Kiehl's have taken the challenge and niche with gusto.
The brand has significant expertise, over 50 years, in men's shaving and skincare products, and are introducing this brand new 2-in-1 cleanser and shaving foam, titled 'Facial Fuel Sky Flyin' Foaming Multi-Gel'.
Dr. Adam Geyer, Kiehl's Product Development Consulting Dermatologist offers the advice that men's skin differs from women's in three major areas. "A man's skin tends to have larger pores, which can easily get clogged, encouraging skin blemishes" he explains. "Second, their skin produces excess sebum (oil) that can cause their pores to further expand. Third, men tend to sweat more, which can have an acidic effect on the skin."
"Men have a tendency to over-cleanse their skin or use harsh products to address their skincare issues. I always recommend my patients use a cleanser that can effectively remove oil and impurities without over-drying or stripping the skin" Dr. Geyer adds.
Kiehl's offer this dense foaming gel and cleanser, which is described as being loaded with extracts of bamboo, lemon and orange to deeply, yet gently, cleanse skin and minimise redness, using ginseng properties. Don't let the gimmicky name deter you however, this product means business and should be taken seriously.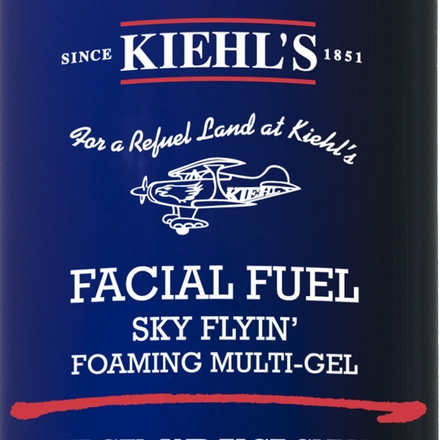 The sheer fact that this product combines two things in one is sure to entice the men of the world. Known for our reliance on 3-in-1 combinations of shampoo, conditioner and shower gel, the modern man is quick on his feet and needs products to keep up with a busy lifestyle. A clean shave is meant to look fresh, dapper and smooth, which a lot of the time is unreachable without the correct arsenal of products for support.
What tends to irritate me after shaving is the fact that, even when done with precision, experience and care, your skin is left feeling hacked, raw and red. This is only further inflamed when at the gym or in someone else's houses where there may be no soothing agent to help with the after-effects.
I used this product three or four times over two weeks, using both a razor coming to the end of its life and another brand new off the shelf. The product has great coverage. A simple brazil nut sized amount does go a long way. Not only that, the tin is quite lightweight to ensure the product travels well, though the cap could afford to be a little tighter or better secured.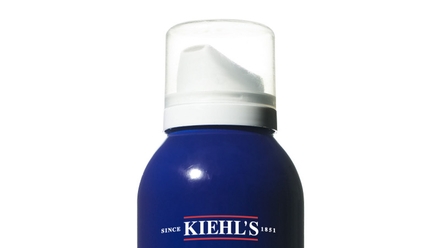 The instant conclusion was that directly after shaving it felt like I had already had a good wall of moisture and protection, especially around the sensitive neck area, without even having to use a second product to calm and soothe. The result really was smooth and cleansed skin as promised. Without even using this solely as a cleanser I can tell it worked for my skin.
Kiehl's is a brand that's been newly-introduced to myself and with three different locations now across Dublin, I have a feeling men will be waking up to their reasonably priced, effective products from now on, if this foaming gel is anything to go by. A great introduction to the brand, at an RRP of €16.
Available from Kiehl's stores in Dundrum Town Centre, Wicklow Street, Dublin 2 and the newly-opened Kiehls store in Arnotts, Dublin 1.
Patrick Hanlon