Georgina Heffernan takes a look at some of the best designs for children's clothes available on the high street.
Some day your prints will come. And if you are too short to go on the big rides at the theme park, that time is now. Children's fashions are just bursting with colour and fresh flowery patterns for summer 2012. Brands like Monsoon, Zara, River Island, Ted Baker and Debenhams have all been bold in their use of checks, ginghams, stripes, spots and florals.
There are country casual dungarees, sweet little denim and cotton bloomers and cropped trousers comfortable enough to run around in but smart enough for going out and about. Floral prints and dotted tiered skirts make pretty party outfits or sunny-day.
Whether it is tiny T-shirts, trendy logos, comfy combats or designer denim, youngsters want to play in style. Practical fabrics sit alongside fun details such as embroidery, patterns and pockets to ensure even the tiniest of tots can look their best.
Here's are a few cheap and cheerful looks from Heatons for a little inspiration!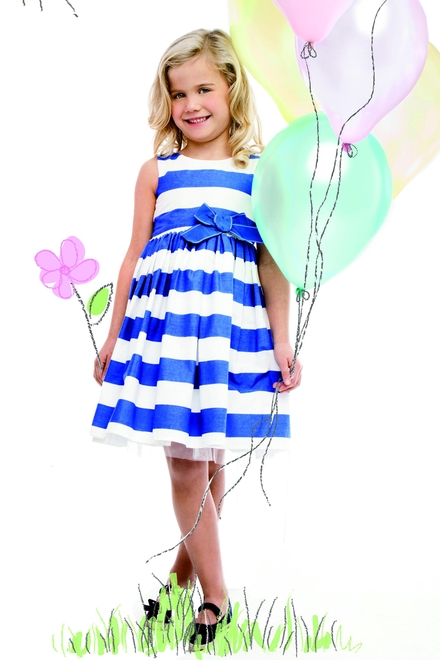 Bow Ballerina Stap Shoes €6.82 at Heatons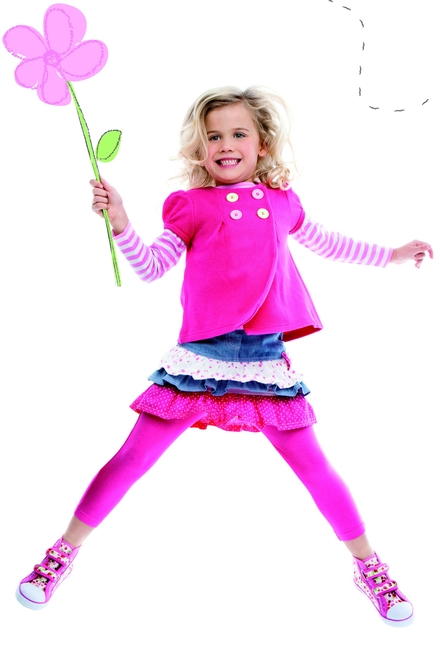 Jacket and Top Set €12 at Heatons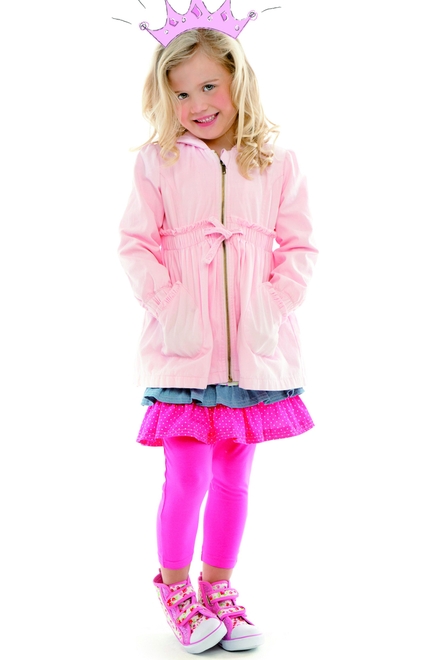 Canvas Parka Jacket €18 Heatons