I'm a big fan of full, dramatic lashes, so I was excited to try out the Hollywood Lashes treatment at Carter Beauty, which costs €99.
I'm a complete novice when it comes to false lashes, and any time I've attempted to apply them for a night out, it usually ends in me destroying my carefully applied eyeliner and giving up on the whole carry-on.
So I was hoping that Hollywood Lashes would put a stop to any false-lash disasters, at least temporarily!
This semi-permanent treatment lasts between 6-8 weeks and involves individual lashes being applied to the root of your own lashes. On average, each eye will receive 100 lashes, greatly pumping up the volume and length of your lashes.
The treatment takes up to two hours, as the therapist painstakingly applies each Hollywood Lash to an individual eyelash. It's a very non-invasive treatment, and I drifted off to sleep for a while during the first hour.
I was really pleased with the result of the extensions, and have found not having to apply mascara (and remove it at the end of the day) the biggest bonus.
The extensions shed as your lashes naturally fall out, in the first few weeks I noticed a few here and there, but 3 weeks since having the treatment done I haven't noticed a huge difference in the amount of lashes left.
This is not a cheap treatment, but the results are certainly dramatic and long-lasting. I would recommend this in particular for brides, as the result is really natural, and these would also be perfect for honeymooning!
Before: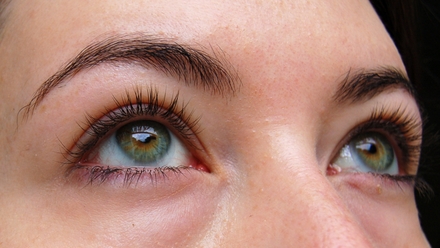 After: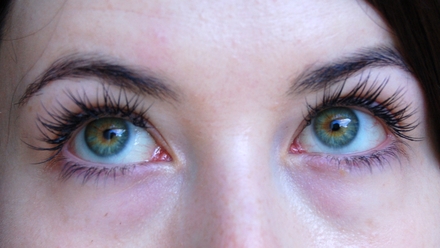 With a bit of makeup: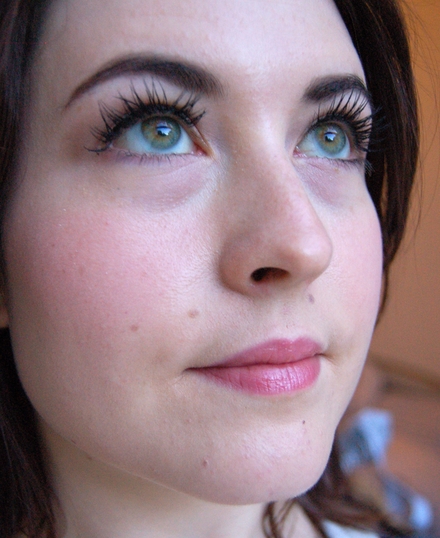 If you are interested in the Hollywood Lashes treatment, you need to do a quick patch test with the glue 24-48 hours before the treatment.
To book your patch test and appointment call 01-2103624 or email info@carterbeauty.ie
Sarah McIntyre