It may not be an obvious fashion colour - it's rarely 'in', and retailers often consider it the hardest colour to sell - but green is having its moment.
Pantone, the company which creates and matches colours for the fashion, home and beauty industries, has predicted that it will be the only shade to be seen in next year.
Green is a versatile colour that has a natural, organic spirit, says Leatrice Eiseman, executive director of Pantone's research arm known as the Pantone Colour Institute.
"The entire green family has been so strong, upcoming through the `90s as we're paying attention to nature, so the family isn't new, but what we needed to look at and revisit was the psychological background: Emerald is such a balanced colour, and balance is something to pick up on and listen to," she explains.
Eiseman adds, "It's a colour of growth, renewal, healing, unity and regeneration – words we're all so in need of at this point of history."
On the runways, emerald green was spotted for 2013 at Michael Kors, Nanette Lepore and Vivienne Tam. And, on a visit to the Natural History Museum last month, Kate Middleton was spotted wearing an emerald green dress.
The popularity of various shades is unpredictable says Eiseman, but she thinks green has staying power like few others. She adds: "The best way to carry it off is to keep it simple. Don't mix green with purple, red or burgundy otherwise you'll look like a Christmas tree. Pair it with tan, black, blue or even yellow for a modern twist.
"Choose from the dark, mossy green, which is the best alternative to black this winter, or the rich jewel tones of emerald and jade. Moss green suits every skin tone and is very easy to wear, as it's not too bright."
Here are some of our favourite emerald offerings from the high street.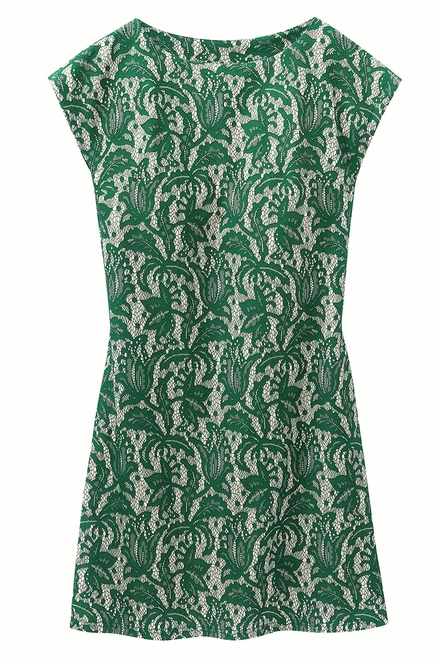 La Redoute green lace dress €35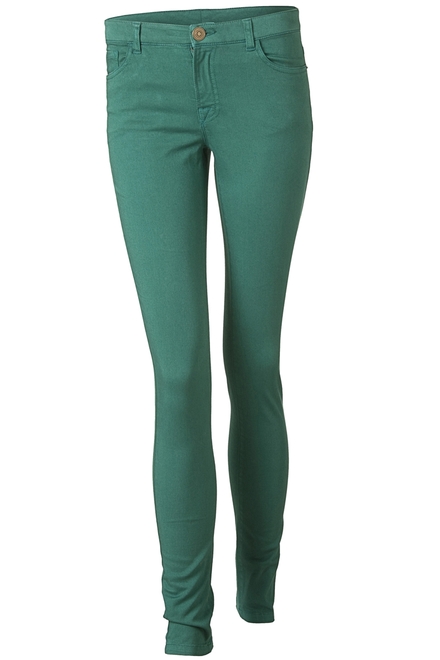 Green skinny jeans €17 Penneys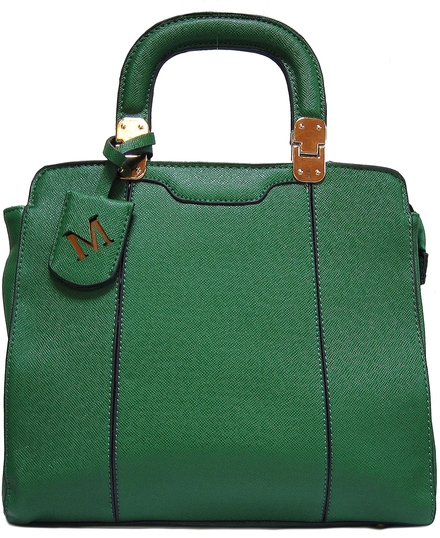 A-Shu green holdall bag €33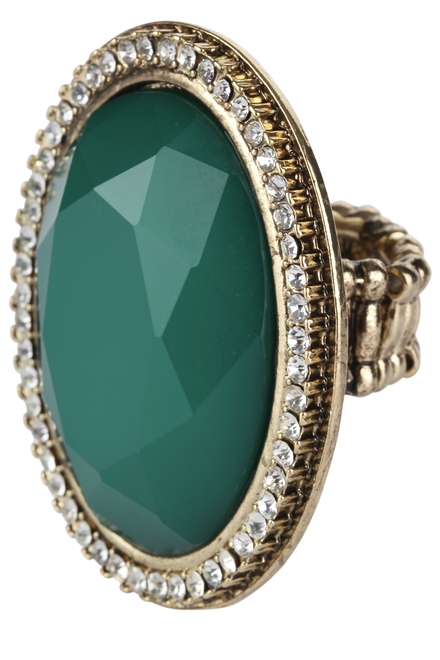 Emerald green ring €9.50 Next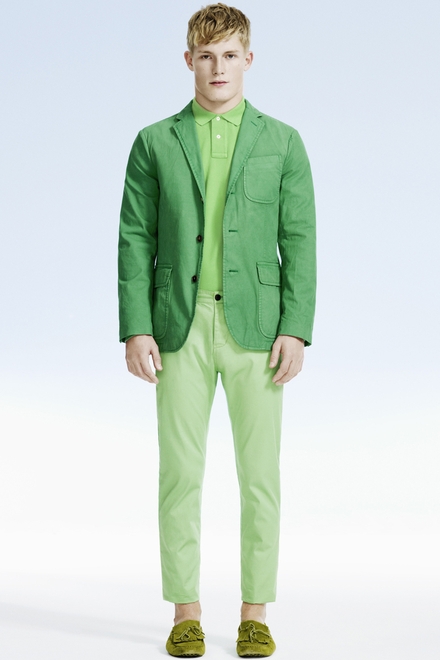 House of Fraser menswear campaign image for spring/summer 2013