Emma Stone's Spiderman tour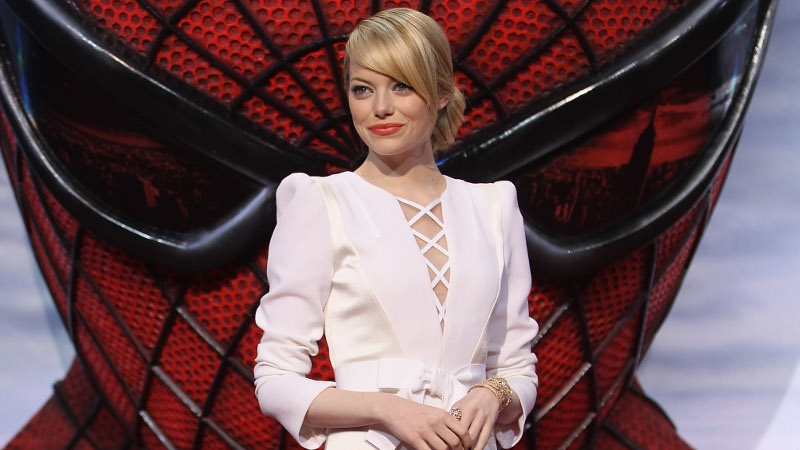 We were absolutely thrilled when we heard that Hollywood's cutest couple, Emma Stone and Andrew Garfield, were about to embark on a worldwide, whirlwind, promotional tour for their upcoming movie, The Amazing Spiderman , which comes out this week in Ireland.
Unfortunately, they didn't stop in our capital, but they visited some of the world's biggest capitals on their whistle-stop tour. Both certainly didn't disappoint in the style stakes, and many's a time did Andrew give his leading lady a run for her money, but we were enamoured with what may come next with Emma Stone.
Which were your favourite looks on her promotional tour? Let us know on Twitter by mentioning us @RTE_Fashion!
New York
Emma kept it quite casual with her NYC choices. She kept it cool, comfortable yet fitted in this monochrome Rag & Bone look, before choosing a glorious blue Carven shirt dress for her next outing. The colour of the shirt dress, the fit, the ease at which she wore it, was all completely on point and is one of our favourites from the tour.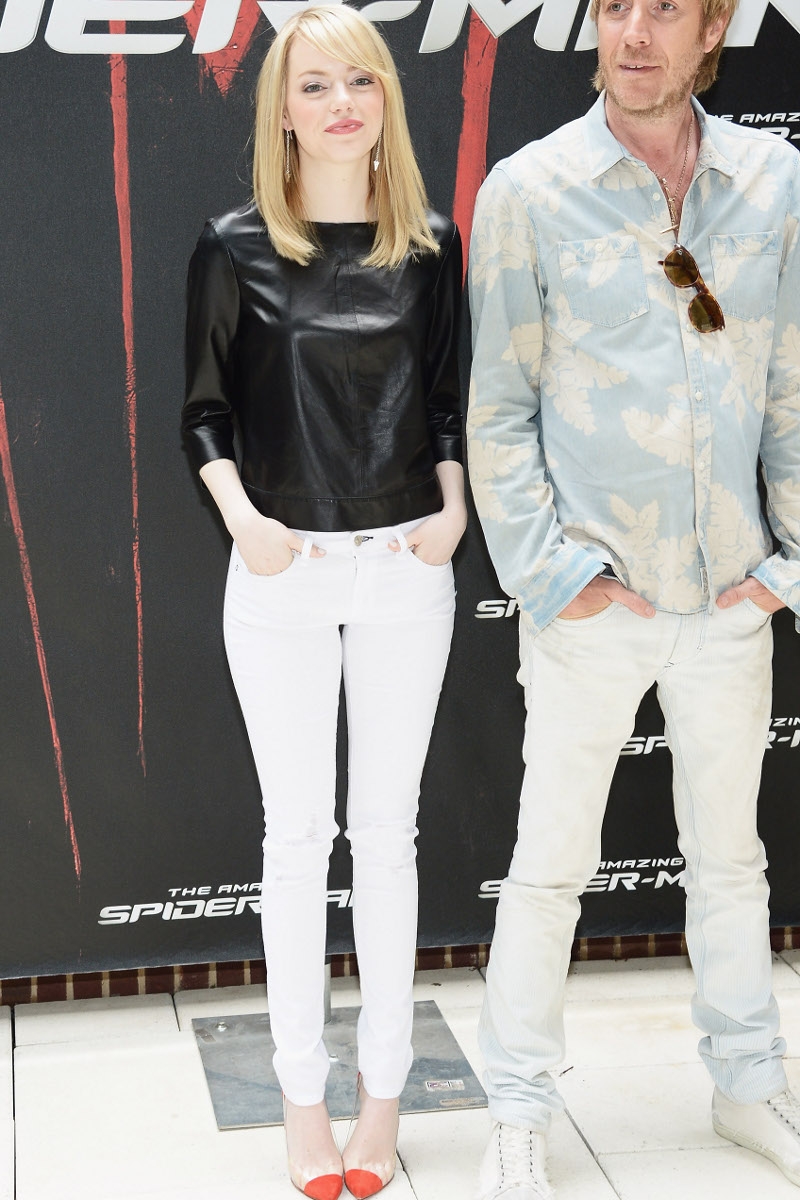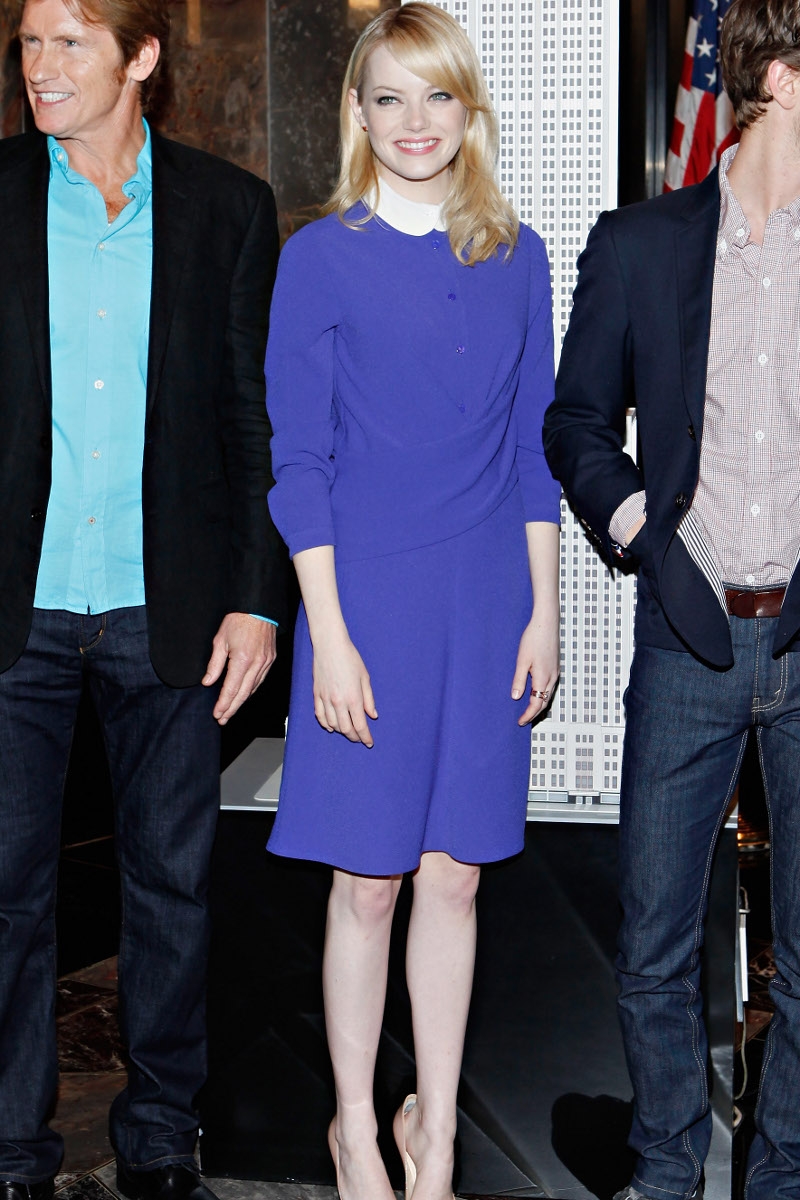 Moscow
For the Moscow segment of the promotion, Emma wore this dazzling, floral, black and yellow Lanvin gown (pictured, on model). For her next engagement, the actress wore an ultra-feminine, baby blue Emilio Pucci gown.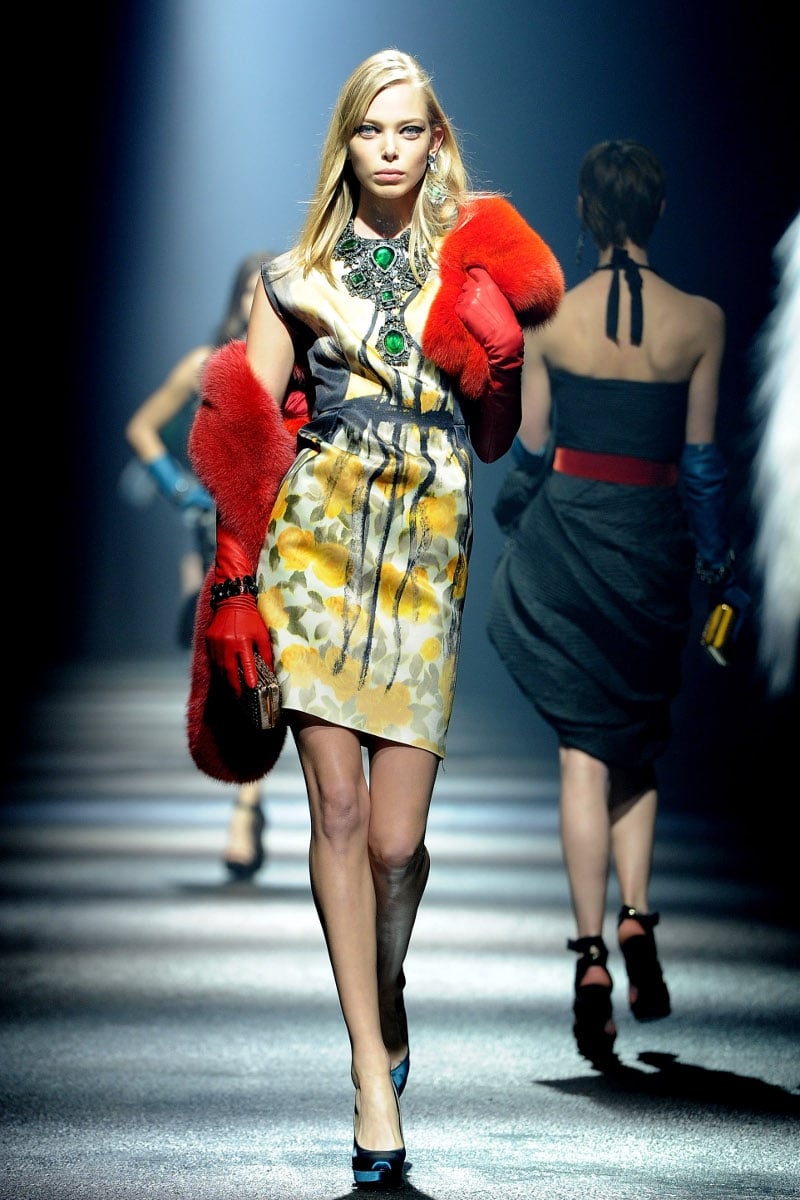 London
For the UK premiere, the actress wore an Elie Saab jumpsuit, which we didn't really like. Loved the risk she took, but the blonde, bland hairstyle that she paired with the dramatic black, shimmering jumpsuit would have worked better when she had her fiery auburn locks.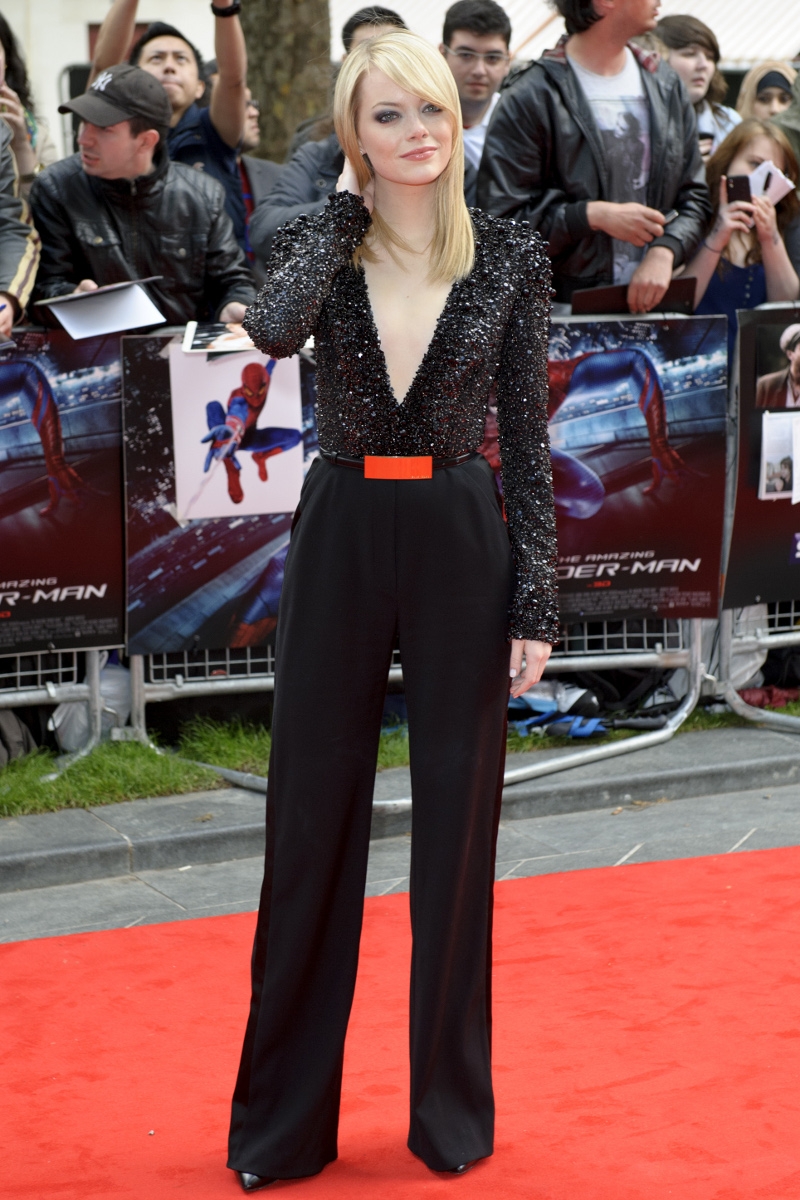 Paris
We love that at the Paris premiere, Emma could have passed for the villain in the film. She meched Black Widow and old Parisien glamour into one and we really liked the dramatic look, which we didn't expect to!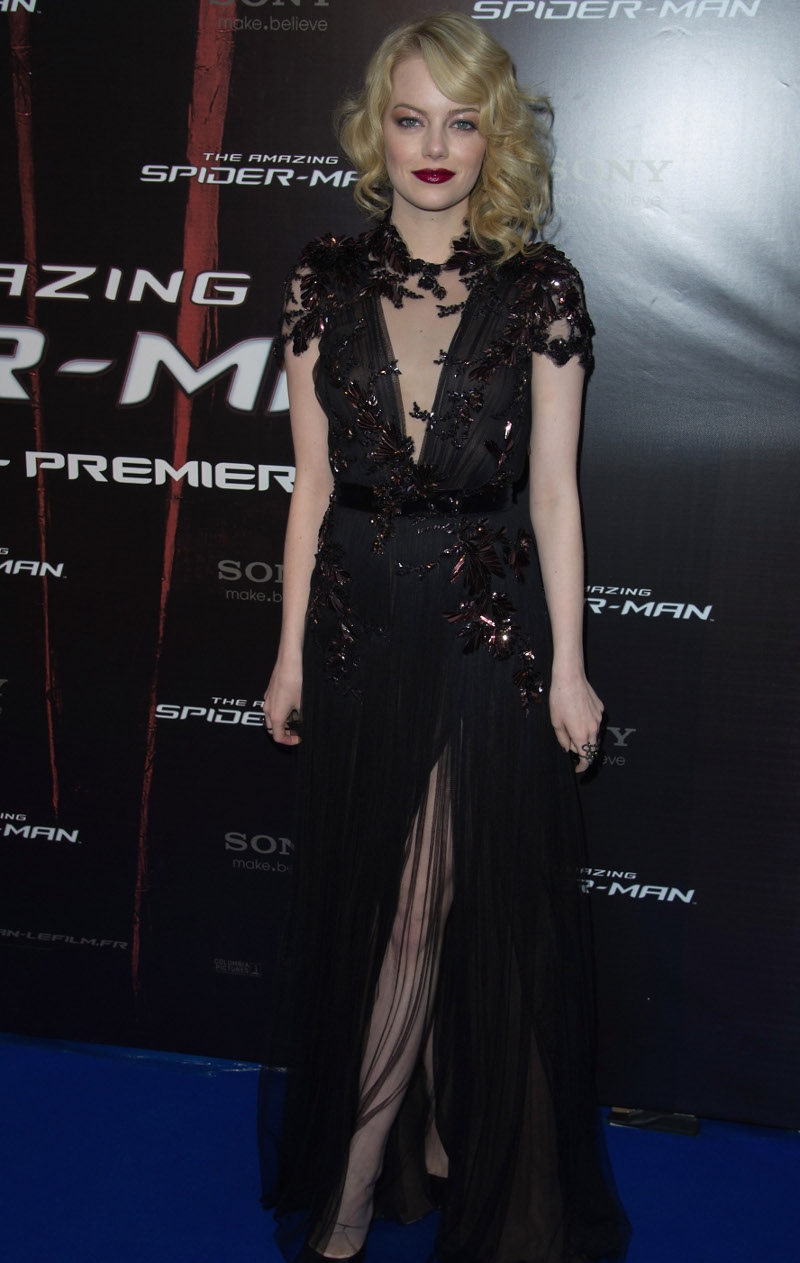 Tokyo
For the premiere, she went a little different; by wearing an oversized, deep brown Rochas dress. We don't like how ill-fitting and unflattering the mid-section of the dress is, and maybe that's the way the design was made, but we don't see why she would choose this. Also, the heel choice is quite jarring and works against the dress.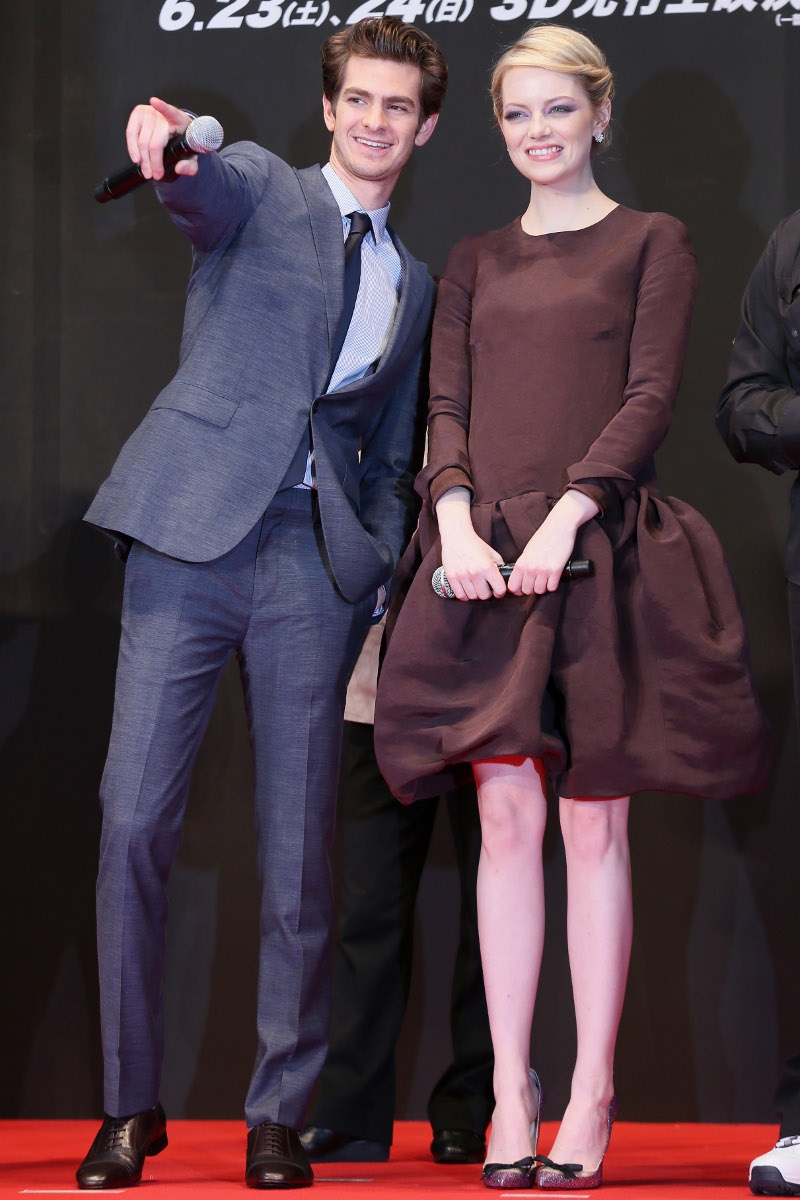 Earlier on in the day, she wore a bright orange Rue Du Mail dress that was one of our favourites!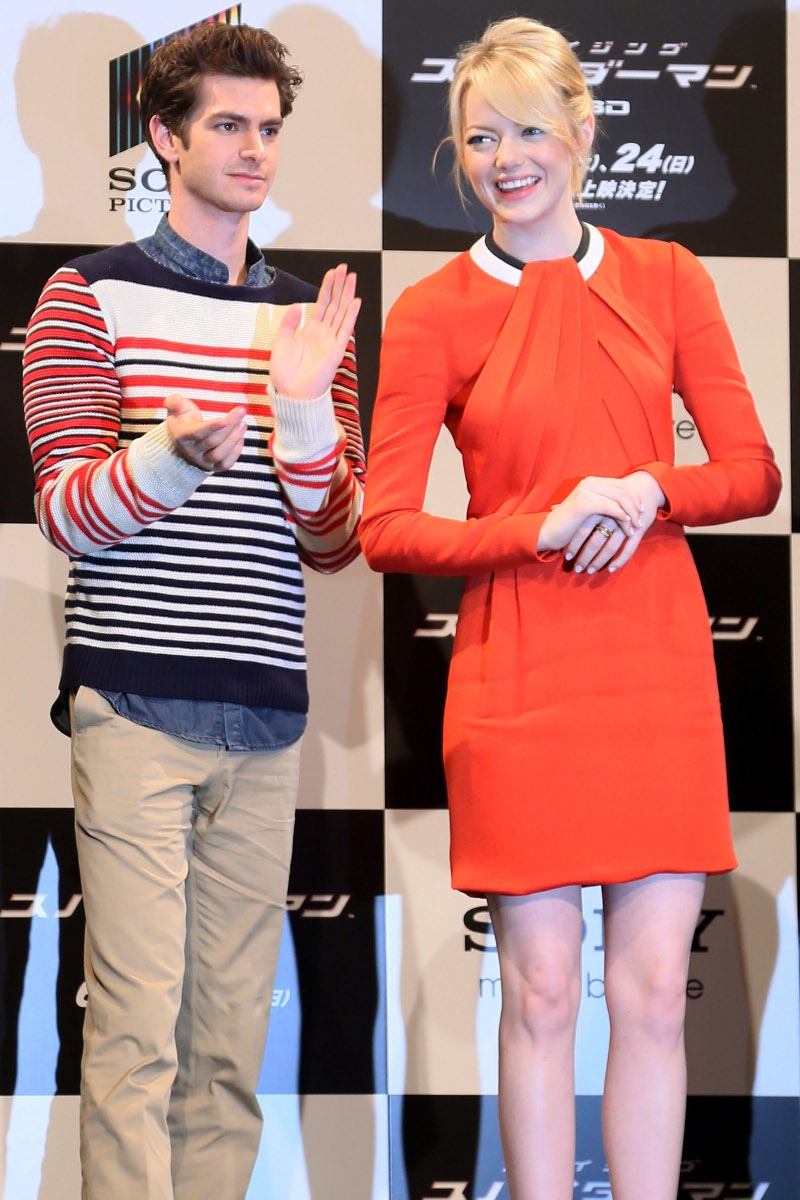 Rome
In the Italian capital, Emma first chose to wear a clean, white, Jason Wu. We particularly loved the symmetry of the look. She kept her hair neat, took away any accessories and the make-up was rosy and fresh. We love the pairing of the black heels with the simple black stripe on the left side of her dress. For the premiere, she wore a dramatic Bottega Veneta gown (pictured, on model), with high neck, peplum and stepped hem detail. It was all a bit much and overpowered the actress we feel. At first, we thought it was Elizabeth Banks wearing this and it would have looked better on her.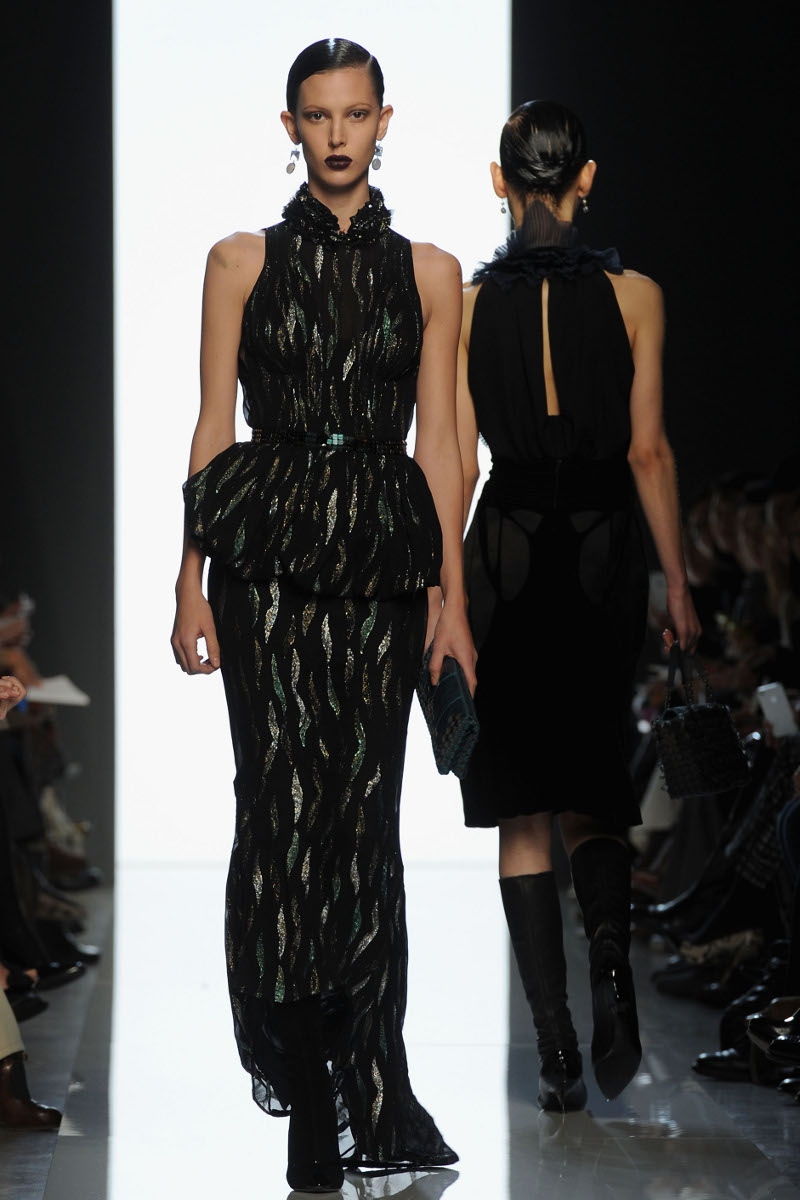 Madrid
In Spain, she decided not to wear a Spanish designer, instead choosing an English and Italian designer for the two events. For the photo call, she wore this gorgeously dark, purple and turquoise Roksanda Illincic look and for the premiere she wore a floral, baroque Dolce & Gabbana dress.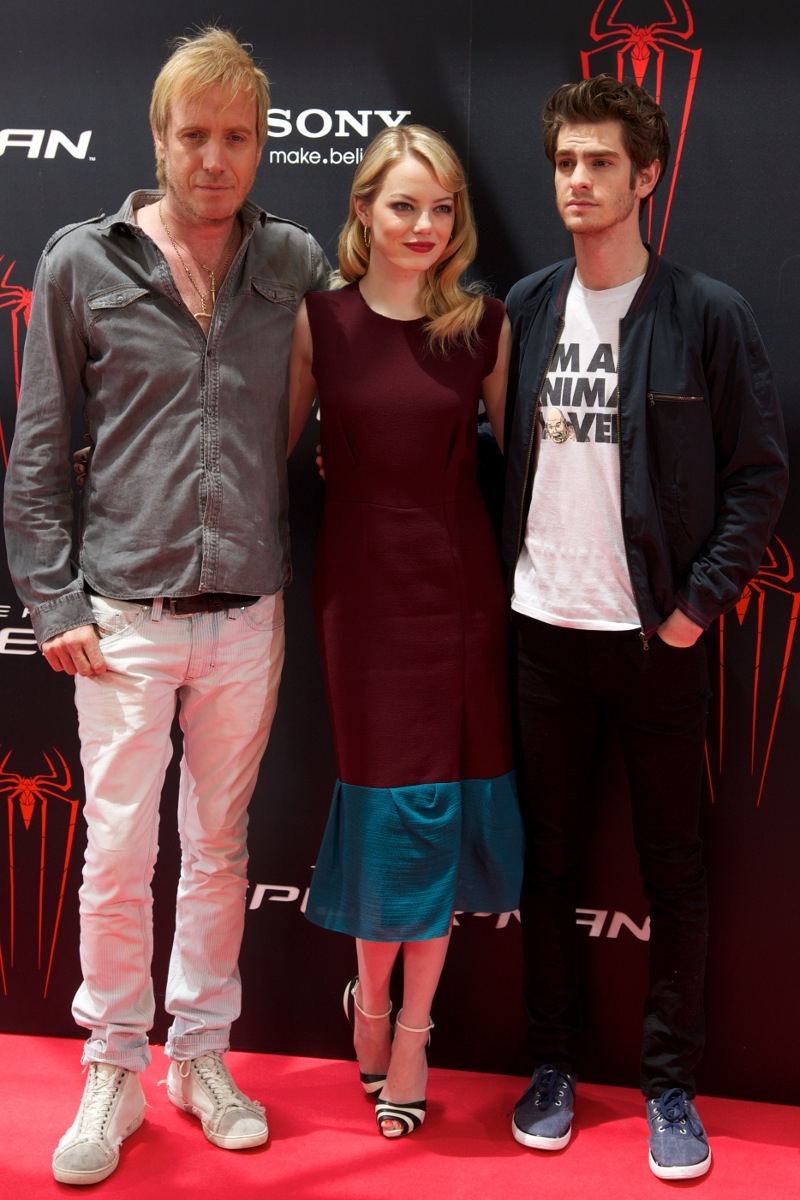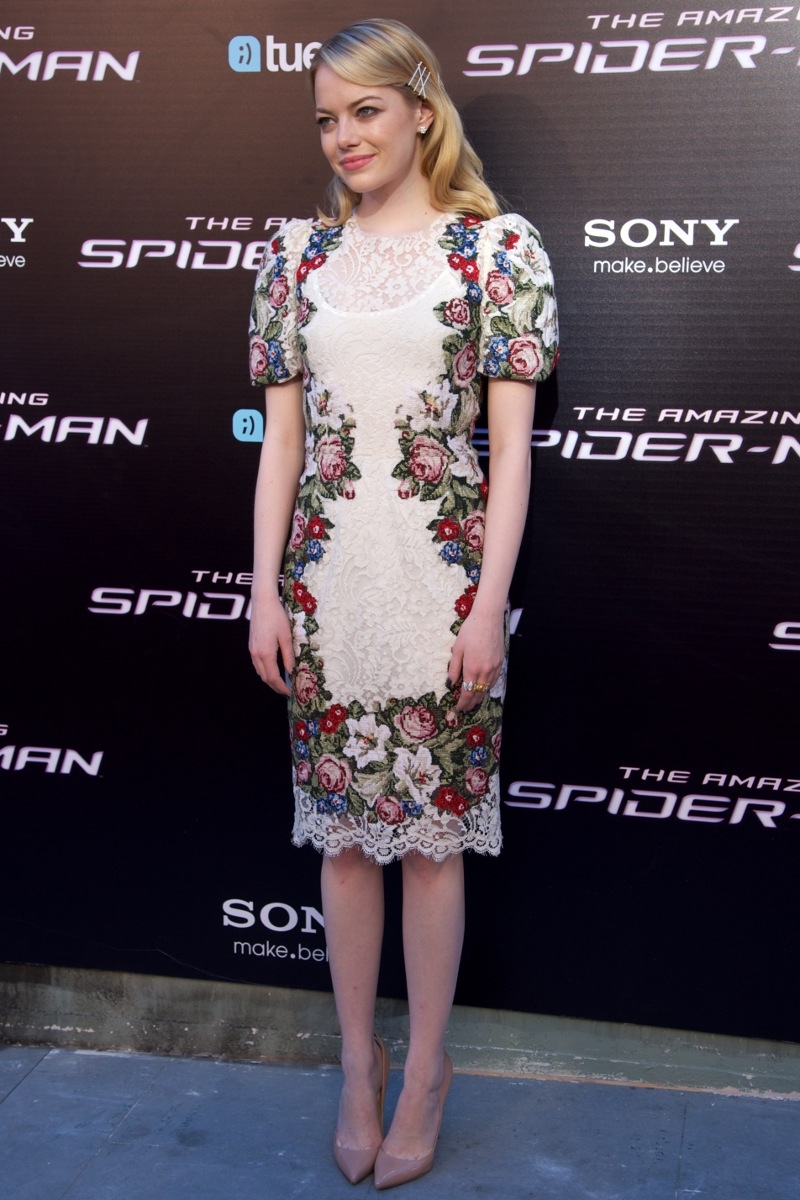 Seoul
In Seoul, Emma wore British and Italian together again! For the photo call in the Korean city, she wore Burberry Prorsum A/W 11, which we think looks amazing on her even though other starlets have worn the collection too. For the premiere, she dazzled in monochrome Fendi. The Fendi look was a little out of her comfort zone, we feel, but she still made it look effortless.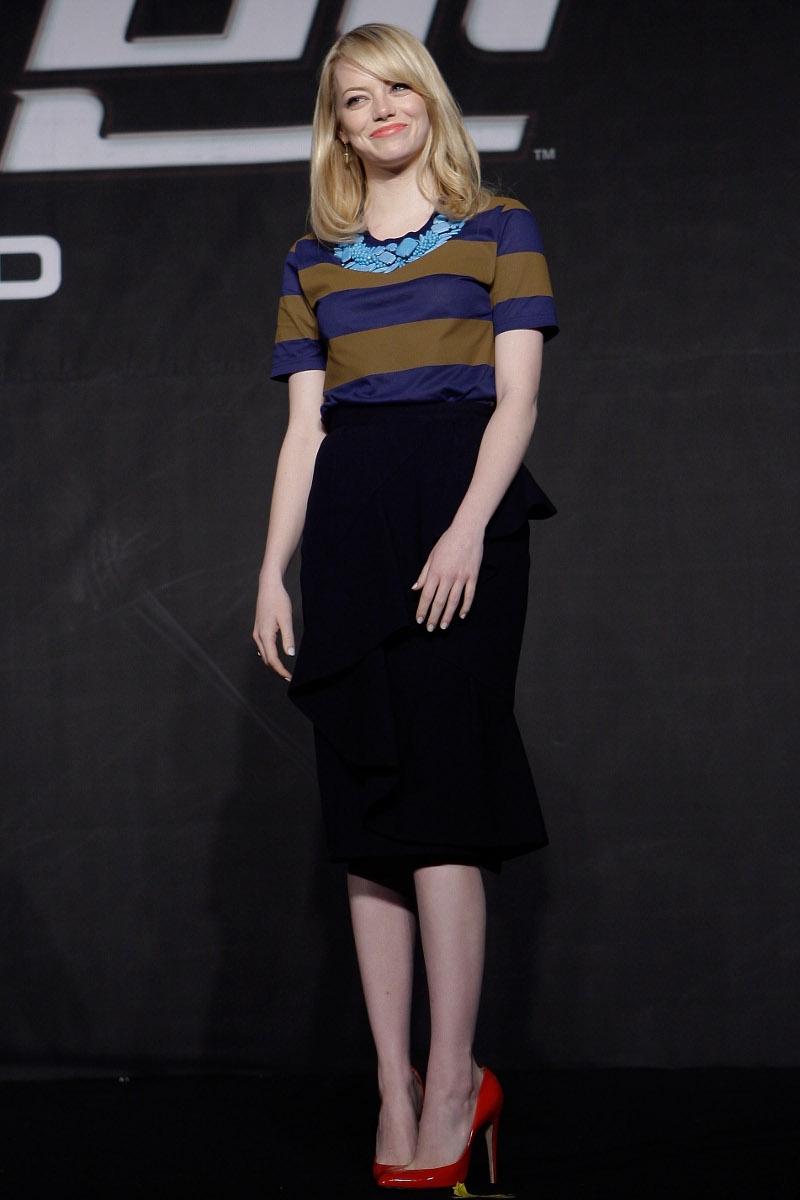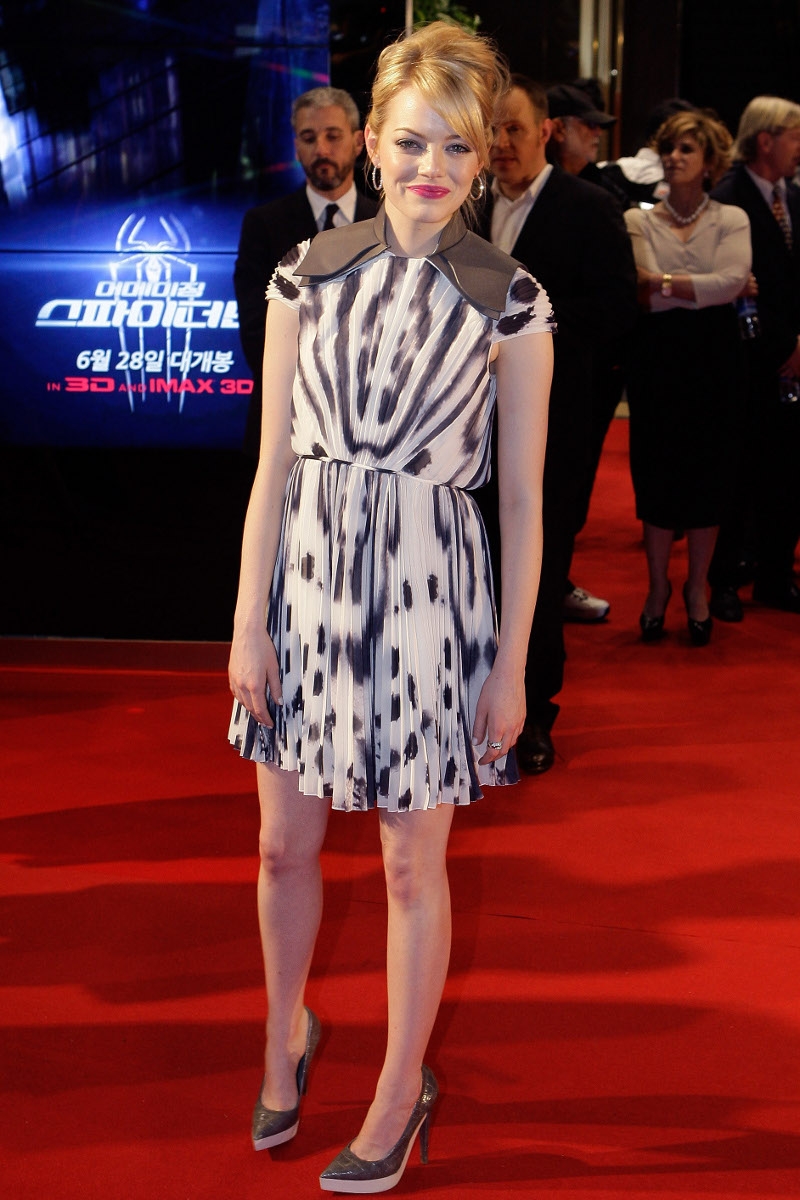 Germany
For the German premiere, Emma's look was one of the most talked about of the whole tour. This white, criss-cross detailed Andrew GN dress was beautiful on her. The shoulders are questionable but we think they really work, giving her a feminine curve. The bow detail in the front just ices the cake for us!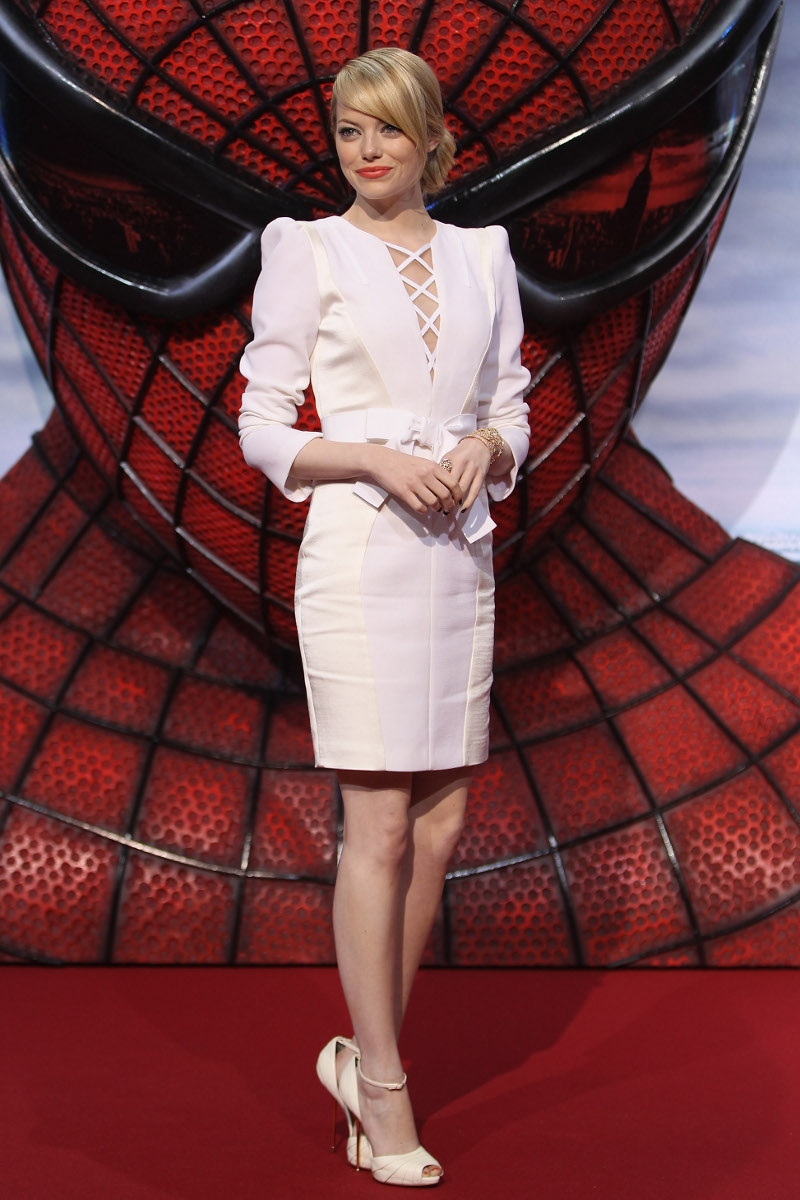 Earlier on, for the photo call, she wore a black, conservative Martin Grant gown from his upcoming A/W collection.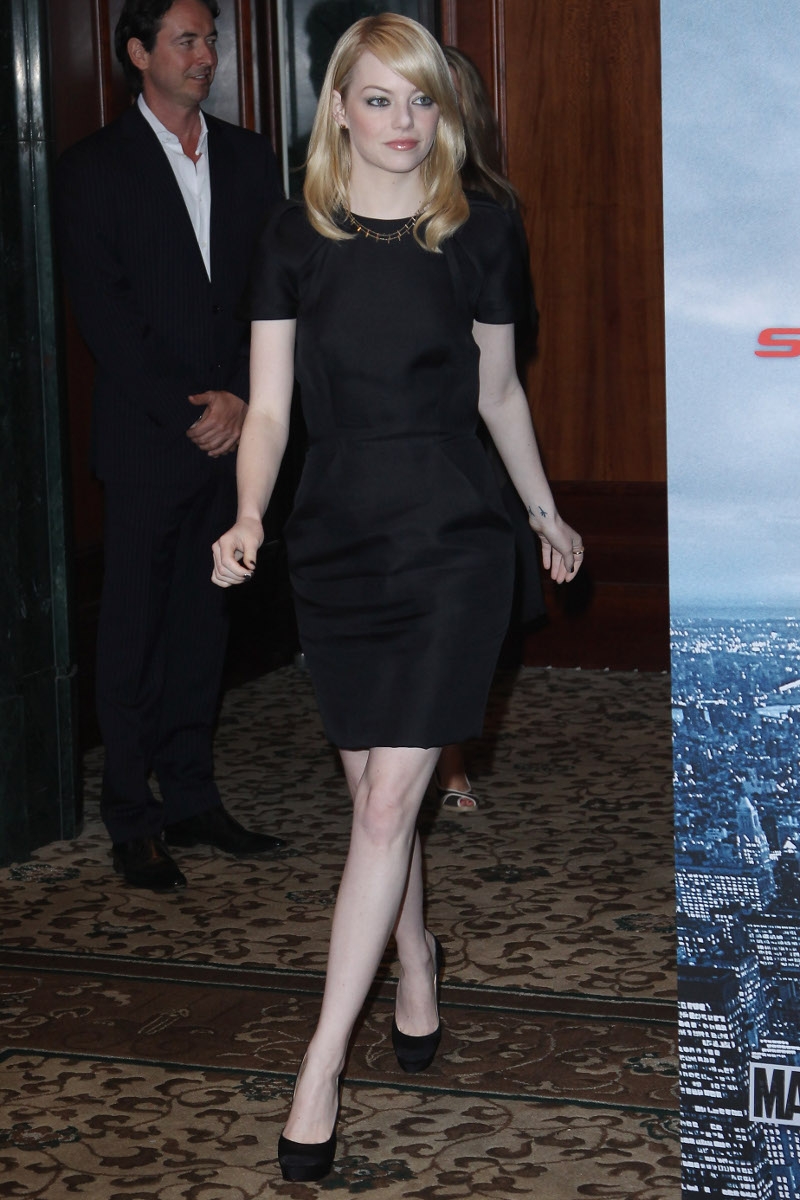 LA
For the final outing on her international tour, she wore a luxurious Rococo-embroidered Chanel gown in white and red. It was whimsical yet modern, short but modest and had drama but still retained all her quirky personality. Probably not the ideal woman Karl Lagerfeld had in mind when designing, but she certainly pulled it off like no one else!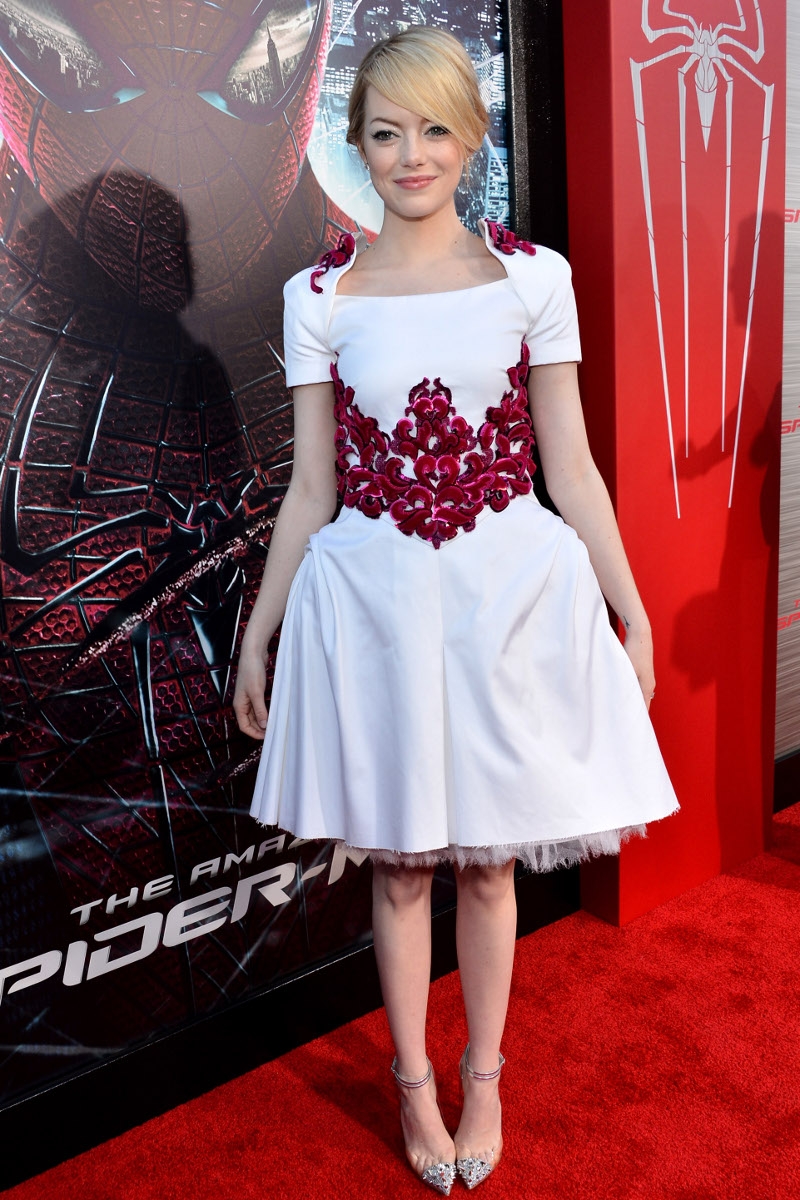 So there you have it. Merely a few weeks of Emma Stone's life, but so much fashion to follow. What was your favourite look? Which country's look did you like the best? Did she mix and match designers well? Italian and French designers took the lead, but others definitely got a look-in. We think Emma is one of the best red carpet stars in a long time and we always anticipate her arrival at events and what she will wear next...