Pyjama trousers are finally seeing the light of day
I assume I am not the only one who trolls the internet constantly, looking at countless online shops and blogs, bookmarking everthing I see and drooling over newly arrived items and outfits that are to die for. It is my weakness.
We all see things we like, want, NEED. However, unfortunately we can't always have the things we like, want, NEED - and when the phase passes, we realise we didn't NEED them after all.
My current summer wishlist would make a greedy child's Santa list look small, but this summer I am determined to buy a few items off my list - or maybe if I'm really lucky some lovely soul will see this and surprise me with something nice. I've been a good girl after all.
One can wish eh?
As of last week, one thing I can scratch off my wishlist is a pair of pyjama pants. I was lucky enough to get my hands on this lovely pair from Zara.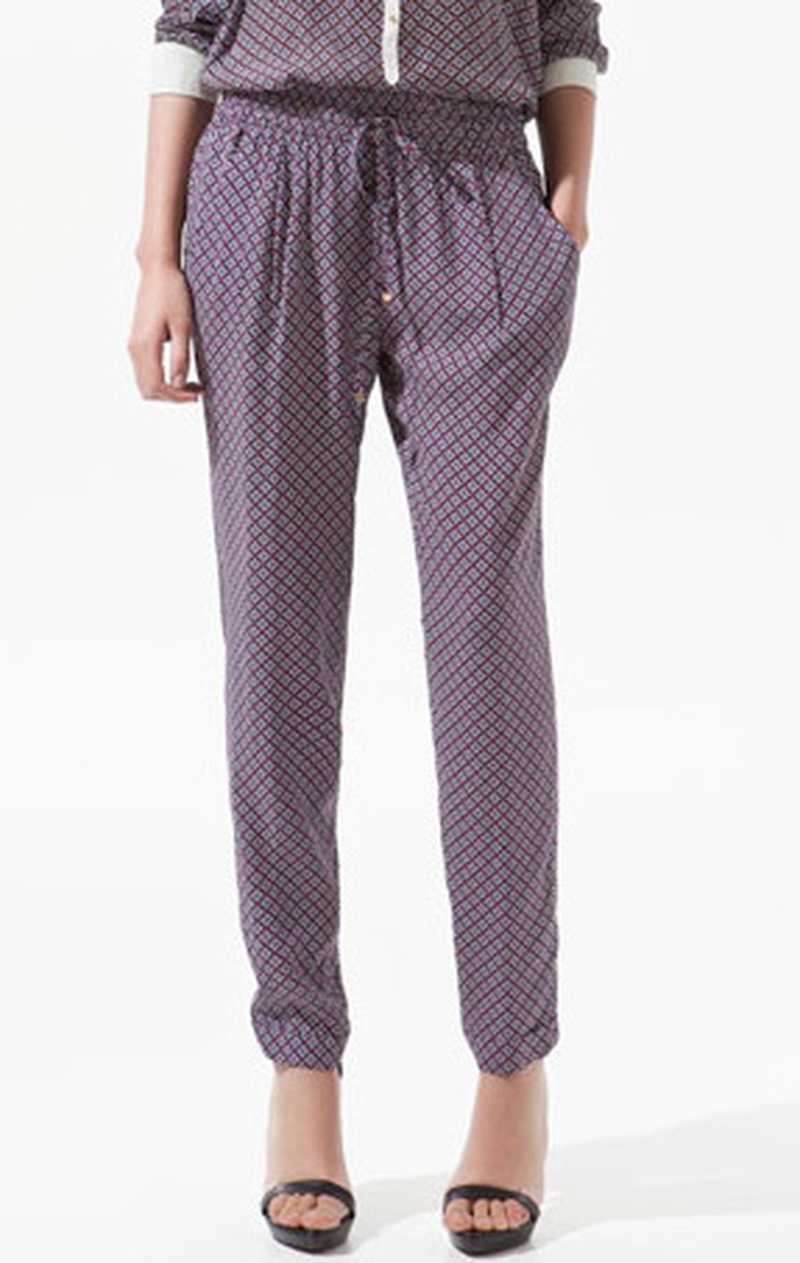 I love the pyjama trouser trend. They really are a no-fuss and comfy addition to any outfit, enabling you to literally roll out of your house , while hitting that thrown-together-yet-cool look like a nail on the head.
Looking to the runways of Jill Sander, Stella McCartney, Clements Ribeiro and Haider Ackermann will provide great inspiration for this trend - while, at the same time, creating a void in your life as there are many pieces one can only dream of owning. However, FRET NOT, the High Street has some very affordable options available and you can definitely rock this trend on a budget.
For those of you who are really strapped for cash, I say raid your dad or grandad's wardrobe and see if they have any nice silky pyjama trousers (I can see those deep burgundy and navy silk paisley prints already).
Pyjama trousers are also very easy to style. Pair them with a blazer, for structure, a loose fitting shirt (tucked in the front), brogues or loafers and minimal accessories. This pyjama look is definitely suitable for night-time attire too, and I'm not talking about for bed, swap those slippers for heels and you will look on trend and stylish.