Bow to greatness
The lowly bow tie has never been a strong contender in the fashion stakes. Once a beloved accessory of the suit-wearing upper class, it has probably sunken to the bargain bins of most high street retailers, with most cheap, cotton or polyester imitations only seeing the artificial light of shop floors.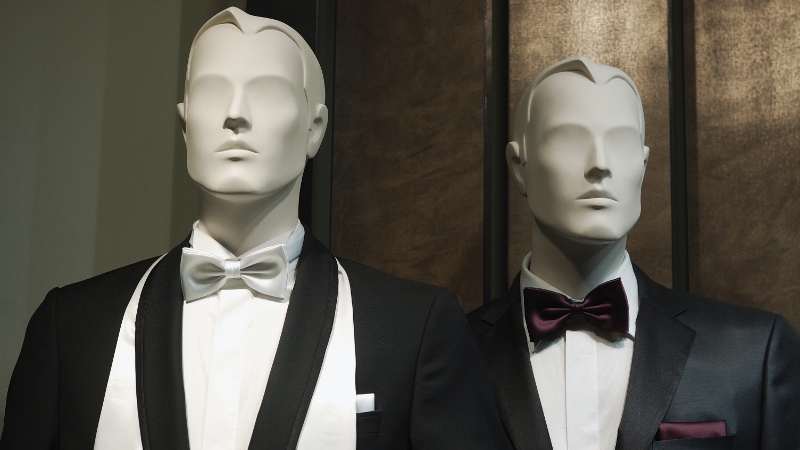 However wouldn't it be great to champion that old classic and bring it back into the headlights of style? Of course, it does take a self-assured and confident male to pull one off, especially if said bow tie is a colourful little nugget. Also, it will take time before it becomes universally accepted and nurtured to the front of the wardrobe. But we men have adopted the pink shirt and polka dot, even stripe, ties without too much of a struggle, is it too much to ask to add a touch of dapperness back into your daily life?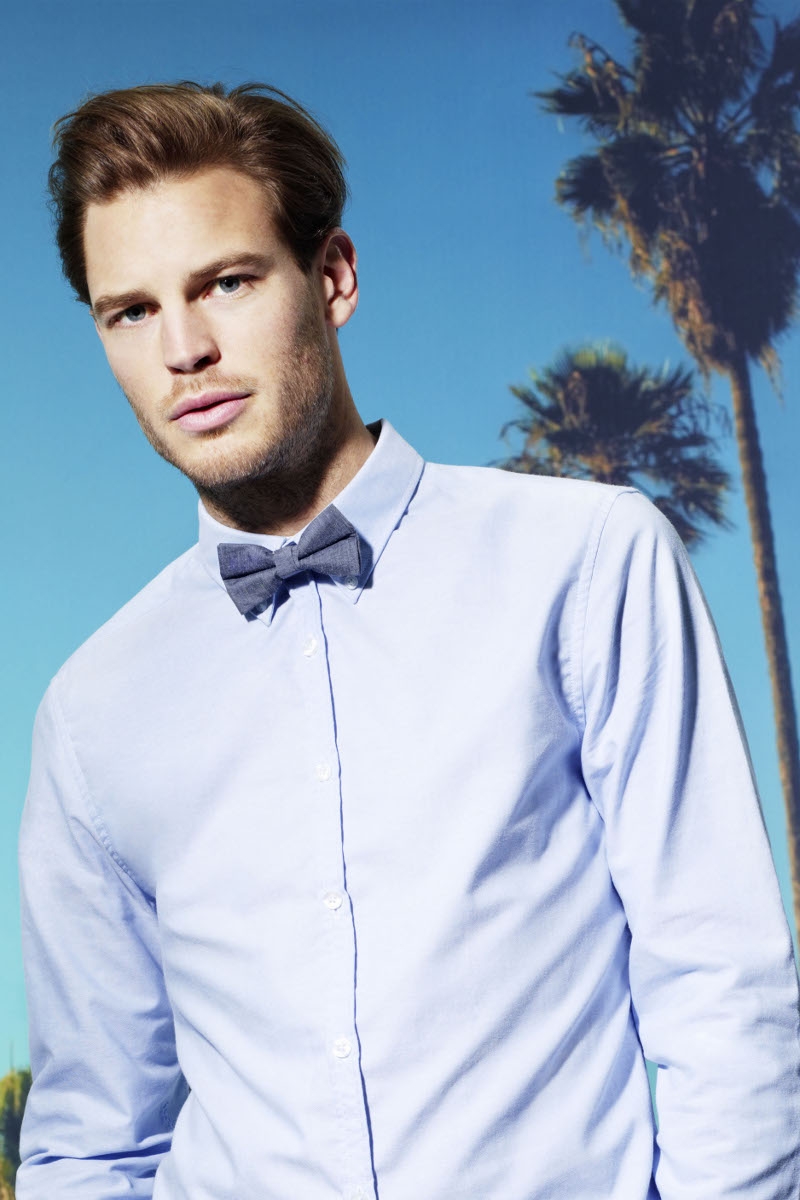 New Look bow tie €8.99
Thankfully, the high street has not completely obliterated the bow tie from it's fashions and you can pick up one at four very different price-points across the Irish high street. New Look have designed a Chamberey bow tie for the minimal cost of €8.99. Lightweight and unimposing, it's the perfect accompaniment to a laid-back Summer suit. House of Fraser's own brand Howick have also got a very reasonably priced black satin bow tie in their latest collection, priced at €24.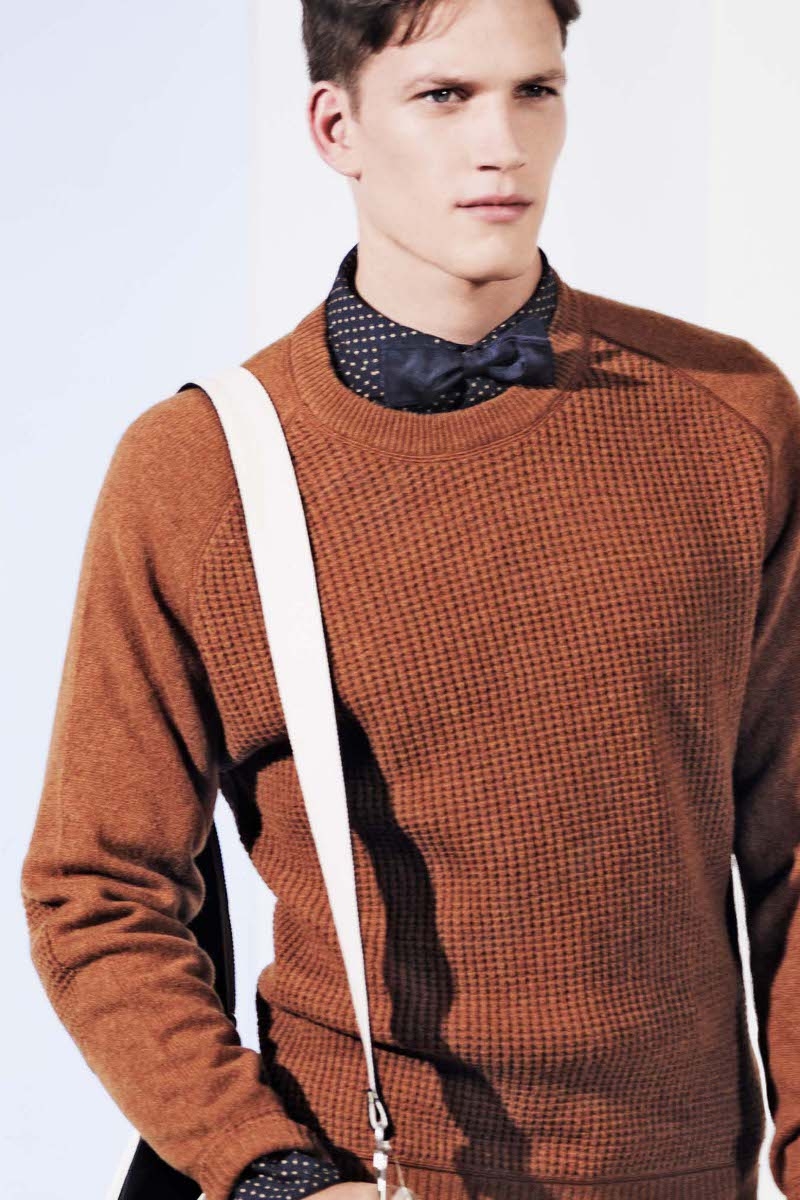 Howick at House of Fraser satin bow tie €24
Arnotts have great Irish designer Paul Costelloe and his menswear line. Within that, take any of these bow ties (in red, white or black) for €35.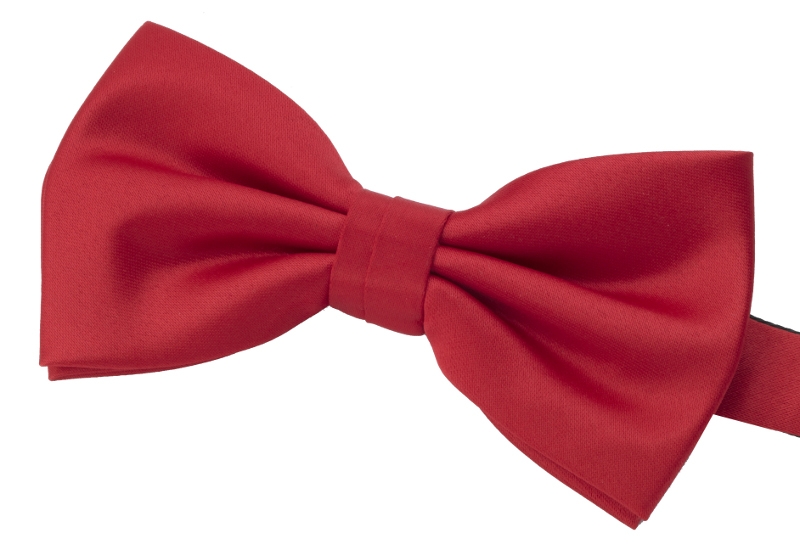 Paul Costelloe-designed bow ties in a variety of colours
Brown Thomas have two picks for men, the Tom Ford black grosgrain bow tie comes in at a whopping €170. You are certainly paying for the brand name, but we cannot argue that there isn't a hidden scent of confidence and a boost of effortless style delivered with everything Tom Ford creates. If that's too much of a style investment.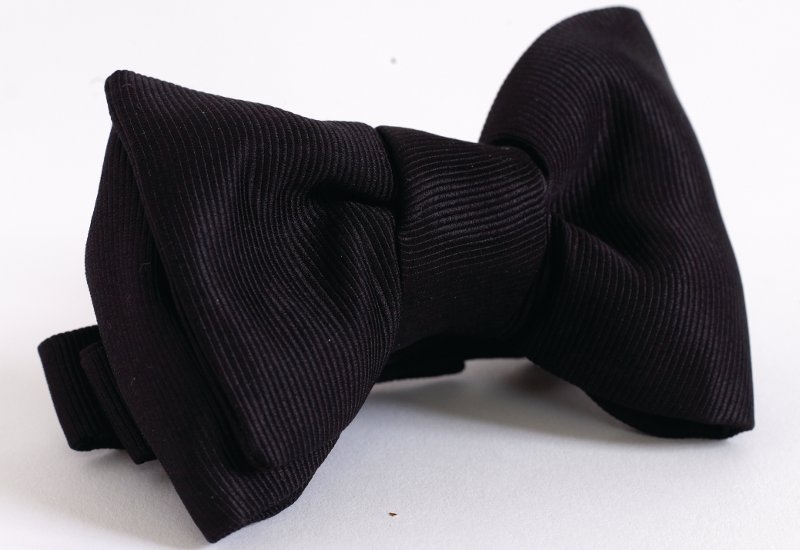 Tom Ford grosgrain bow tie, available from Brown Thomas
If none of the above suit, you can always troll the internet, which will cater to any size, style and requirement of a bow tie. Try great menswear sites like ASOS Men or MRPORTER.com . This Sybilla paisley print bow tie comes from Duchamp, available online, with their selection beginning from €85.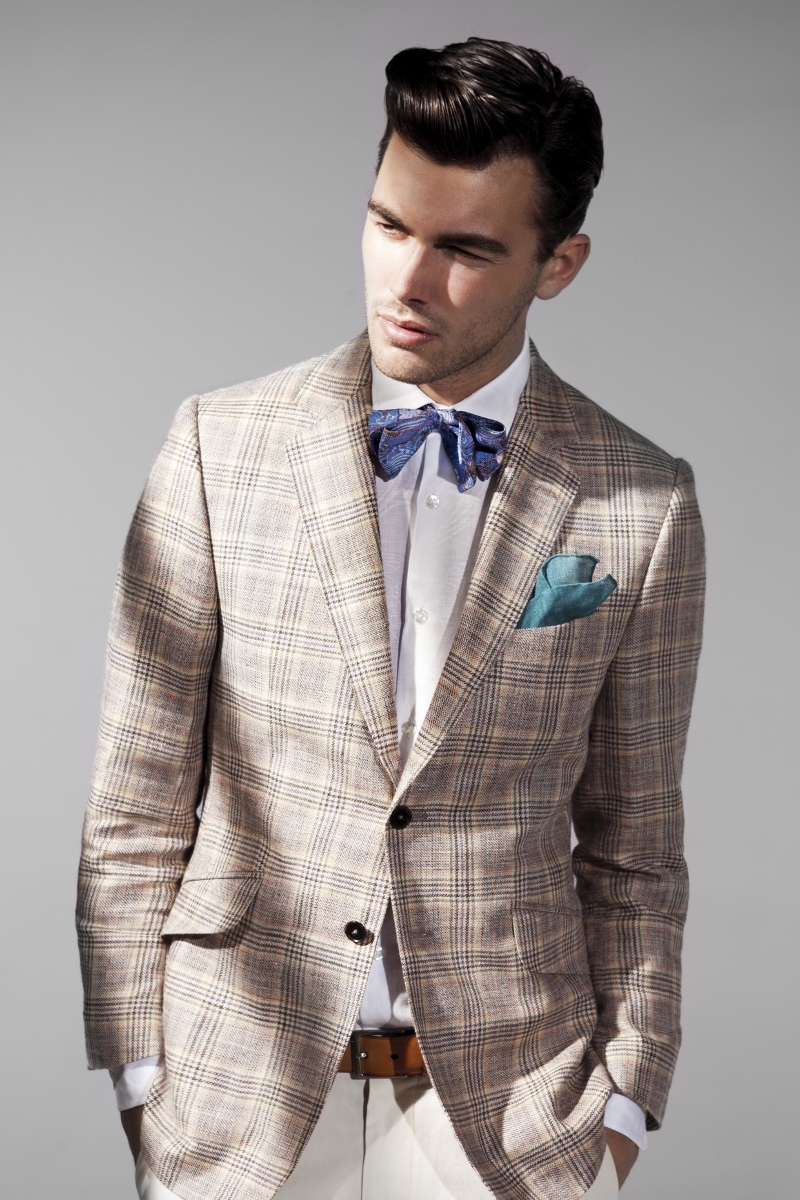 This colourful, paisley Duchamp bow tie will brighten up any outfit. It works particularly well against this tartan blazer, €550 from Duchamp, available in Brown Thomas
However, it's not only the high street that you must answer to for your bow tie needs. This unique and special find comes in the form of the hand-painted works of art by Jack Kirwan. In the Keeling Gallery, sandwiched between Grafton and South William Streets on Clarendon Street, your eye may have been caught by these little beauties in the window.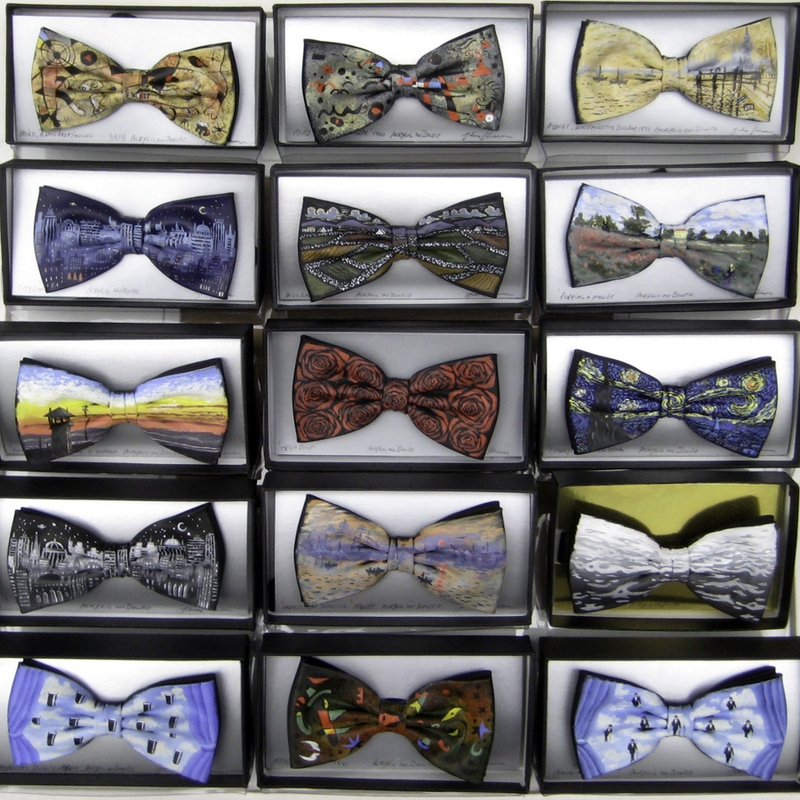 Hand-painted motifs adorn these silk bow ties, which are all comfortably priced at €65. The bow ties are creatively-accessorised with acrylic reproductions of famous paintings by Van Gogh, Magritte and Monet, to name a few, and come in over 15 different styles. The response to the bow ties over the past few years has been wholeheartedly positive and it seems they are a force to be reckoned with, a clever little secret that you can be assured will stand its wearer out from the drab-looking general pop.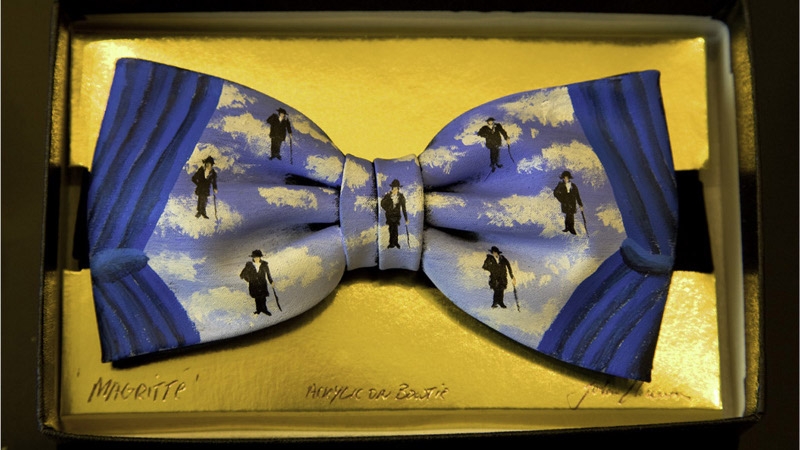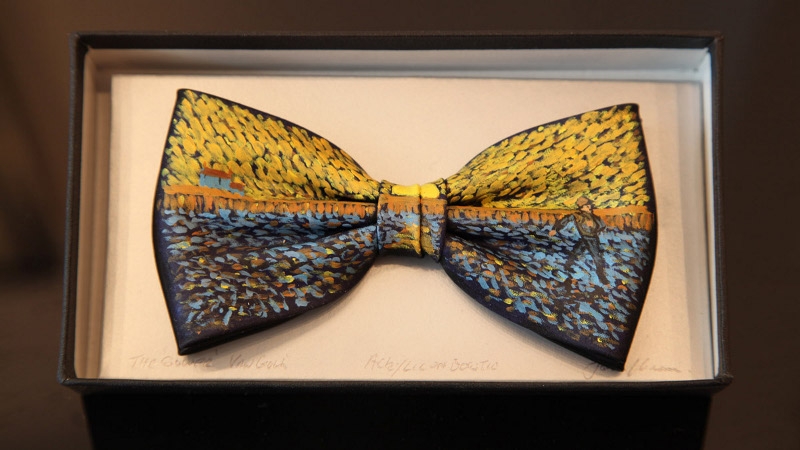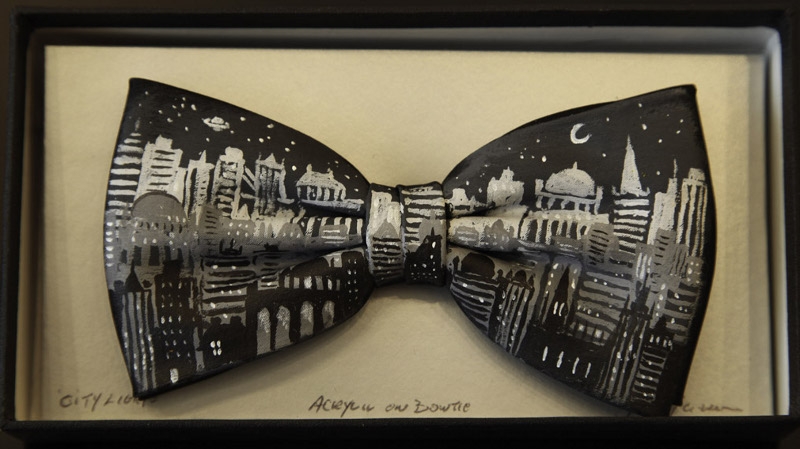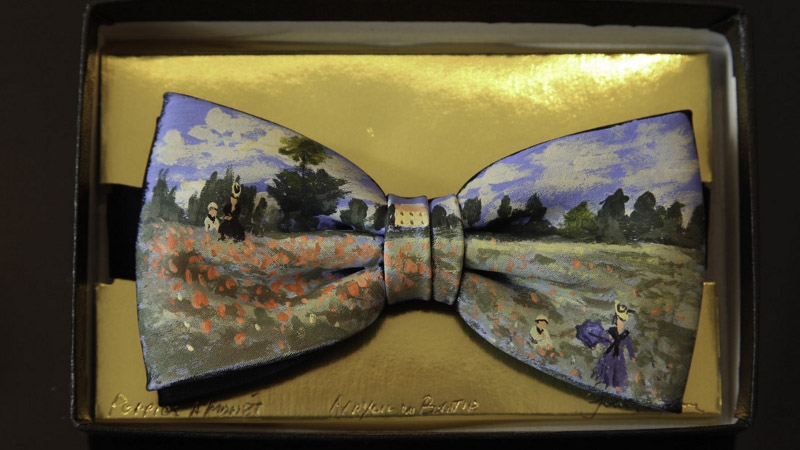 For more information about these collectables drop in to the gallery or phone 01 6139908. You can check out the Keeling Gallery website for more images of the bow ties.