Ruzica Ruane is an award winning and innovative glass bead maker and bead blower.
She creates unique glass jewellery, art deco and sculptural beads in a myriad of colour and forms using Venetian, Bohemian and German glass rods along with gold and silver foil enhancements. Georgina Heffernan caught up with the talented designer to find out a little more...
Georgina Heffernan: Did you always want to be a jeweller?
I initially was concentrated on the art of lampworking and on developing my glass skill and technique, after a while, becoming a jeweller seemed like a natural progression.
What's the inspiration behind your creations?
Inspiration for me derives from everybody, everything, anywhere. I always have my eyes open, sometimes inspiration comes from unexpected sources.
Who is your favourite jewellery designer and why?
I love the Dolce and Gabbanna jewellery line for its authenticity and colour combinations. Von Cleef and Arpels are another favourite of mine for their timeless style and elegance.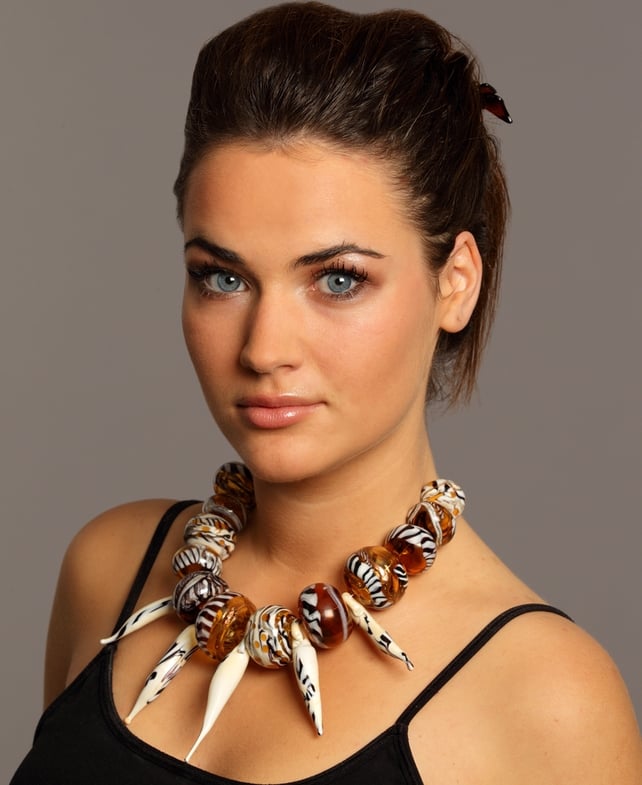 Was it tough getting started in business?
In a sense it was, as I was coming from an artist's perspective rather than that of a businesswoman. Even now, the creations and designs still take centre stage of the brand - they speak for themselves.
What inspired you to work through the medium of glass?
It was more a question of who inspired me rather than what. A good friend of mine introduced me to the world of glass bead making 11 years ago, ever since then it has been a passion of mine. The reflective qualities and limitless colour combinations and techniques of glass were simply irresistible.
What has been your greatest achievement in your career to date?
Being awarded first place in the 2010 RDS National Craft Competition in the alternative materials jewellery category was a great honour. Another highlight was being chosen as one of the featured artists in the world renowned Eisch Gallery in Germany.
Describe your own personal style?
A combination of design, technique and colour, to fulfill a desire for aesthetic beauty.
Have you had to streamline your business as a result of the recession? How has it impacted you and your peers in the fashion industry?
If anything I have observed a resurgence in the demand for Irish based craft and design. In order to adapt economically, I have incorporated more affordable pieces within my collection.
What do you enjoy the most about your job?
Glass is my passion, I love being completely immersed in the creative process - experimenting and working towards a unique bead.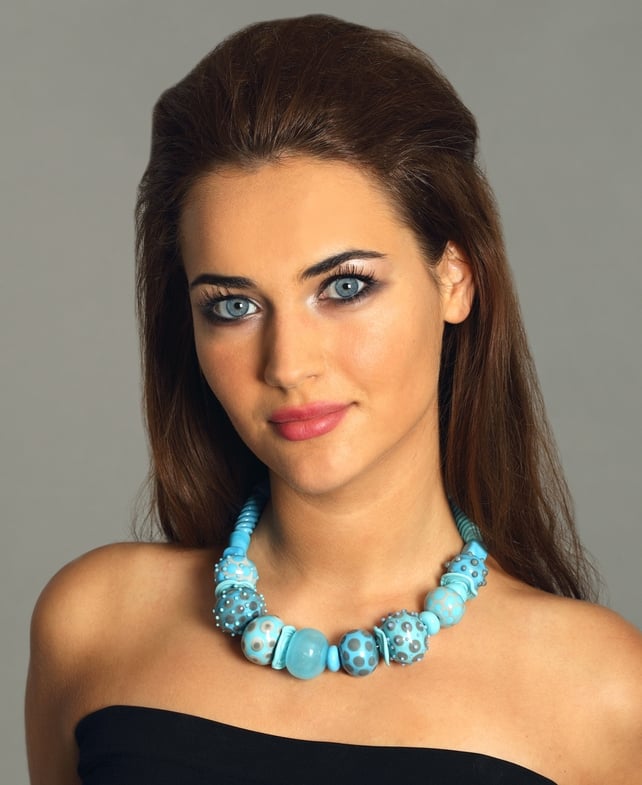 Where do you see the brand going in the future?
Expanding into more European Galleries, particularly in London, Paris and Brussels. Online selling is another area of my brand still in development.
What's your motto?
Fashion is transient, style is timeless.