Irish designer Chloe Townsend has just launched her highly anticipated jewellery brand Willow & Clo.
This unique handcrafted collection inspired by Chloe's love of nature has everyone in the jewellery trade talking. Georgina Heffernan caught up with the talented young designer to find out a little more.
Georgin Heffernan: Please tell us about your background in jewellery?
I started studying to be a goldsmith in 2007 in the Scuala D'Ora in Rome, Italy. After this I then went on to study design in the GIA (Gemology Institute of America) in London. When I came back to Ireland I worked in the Jewellery Boutique Loulerie and became the assistant buyer, which was great as I got to go to the Trade shows in New York and Paris. From meeting with designers there I decided it was time to start my own line.
What is your design process?
My inspirations come from nature and generally I have my best ideas when I'm away travelling. I bring my drawing book with me and sit and play around with the shapes I see. When I have formed the shape I like most I work out how it would best be made as a piece of jewellery. I draw up scale drawings and then start making the wax mould.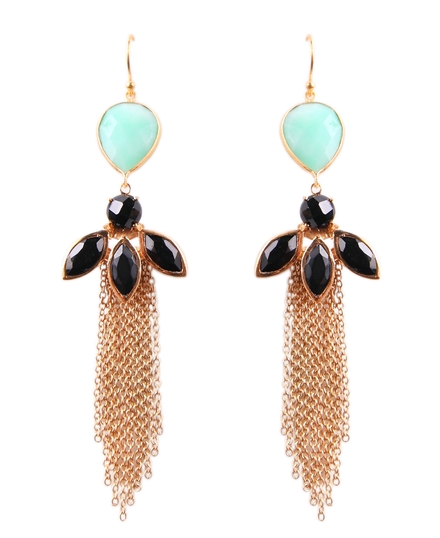 What have been some of your favourite jewellery pieces you've created and why?
My favourate piece I have made is the Lotus ring, it was the first piece in my collection and I love the meaning behind the Lotus flower, it is used to inspire people to shine even in the darkest of times. This is because the lotus flower is often found sitting atop the murkiest of ponds, bringing beauty and light despite the darkness below.
Would you ever consider collaborating with a fashion designer?
I would love to collaborate with a fashion designer, I would be so excited to see their vision combined with mine. I think the most exciting things happen when creative people share ideas. It would be a dream come true to work with one of the greats such as Alexis Bittar or Page Sargisson.
What's been the highlight of your career to date?
Probably when Sharon Corr first wore my earrings on The Voice she was the first celebrity to wear my pieces and it was really fantastic to see the response. I also recently had my launch party which was really special as so many people came to show their support.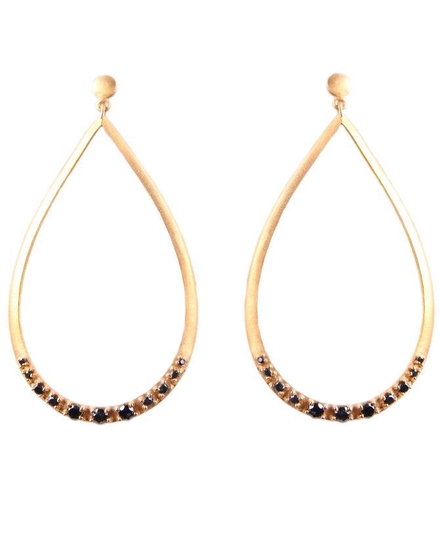 Which jewellery designers do you admire?
Alexis Bittar, he is such a visionary. Every time I see his new collections I am blown away. I don't think there is anyone else out there who does for jewellery what he does. Every season is so new and fresh and always completely unique.
What is your ultimate ambition?
The ultimate dream is to have my jewellery sold internationally. I would love to be sold all over the world so I could go and adventure to all these exciting places and find what magical collections could be dreamt up from these travels. So lots of work ahead of me to try and fullfill this dream!