Finding the right underwear to wear with revealing summer clothes can be a headache. Georgina Heffernan finds the answers.
Q. With summer finally here, I'm relieved to pack away my winter garb and getting kitted out in all the latest fashions. The problem is - underwear. What pieces do I need to see me through this season – for work and play?
A. You might have your wardrobe sorted for summer, but what about your lingerie? Nothing ruins a gorgeous outfit quite like an ugly black bra strap or VPL. In the height of the season of tight T-shirts, vests and strappy tops and frocks, underwear can make the difference between fashion hit or horror. Protruding seams, visible panty lines and straps slipping off shoulders can all ruin the smooth look of an outfit, so the answer is to get your lingerie right first time.
The good news is that it's all out there; it's just a question of finding the underwear that's right for the job. From string knickers to balcony bras, low leg pants to vests and bodies the high street is awash with options.
For starters, do try to remember that many summer fabrics are lightweight – and transparent - so it's important to choose the correct colour underwear if you want to avoid show through. Wear seam-free nude briefs and bras rather than white under light fabrics, as lighter colours will appear even more visible.
A fine nude slip is also an incredibly handy addition to your summer wardrobe, if you need a little more coverage under flowing maxi's or cotton sundresses; the good news is that Dunnes Stores have a fantastic selection of nude slips for only 12 euro. For other summer looks, such as crop tops or a bandeau dress, invest in an under-wired strapless bra to give you the support you need and leave you strap-free.
Or if want to look the business in the office - opt for a fitted knee length dress in a bright colour, but don't let you lumpy lingerie ruin your ladylike style. If your waist is pretty much nonexistent, the Charnos Hourglass Waist Nipper is a godsend. Designed to press you into shape by redistributing excess padding to your hips, it works as a kind of corset without the built-in bustier.
It gives the waist a defined, smooth shape by using a firm stretch material that reaches up below your bra line and down to the base of your bottom. Not only is it comfortable to wear, it also creates a soft smooth line, which makes this the perfect choice if you are planning to wear any lightweight summer fabrics such as silk or linen. It will pull in your waist and flatten your tummy, giving you the perfect hourglass figure. Problem solved.
Georgina Heffernan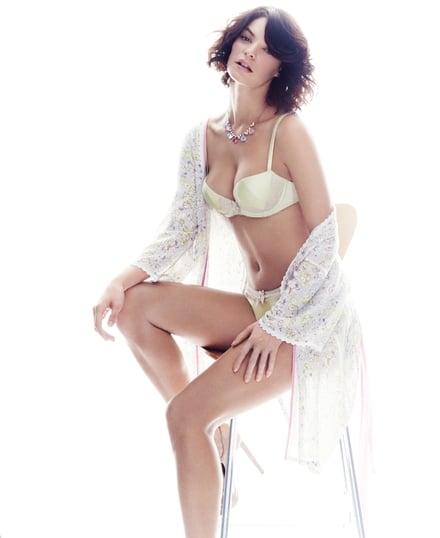 Underwear from Marks & Spencer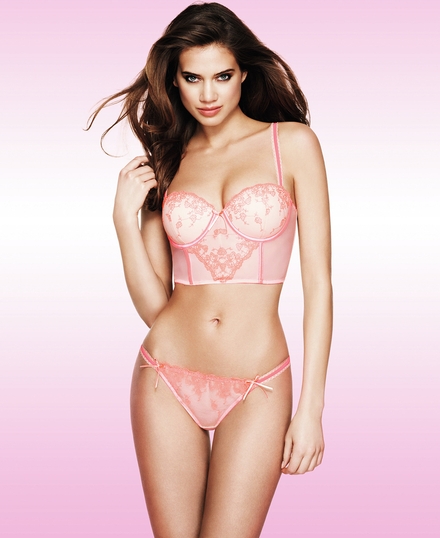 Bra €8 thong €4 at Penneys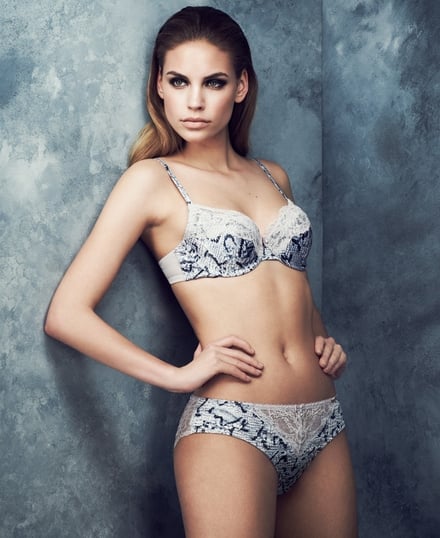 Summer lingerie at Marks & Spencer