The suit has made a fashion comeback... and in so many guises. What's a girl meant to do? Georgina Heffernan has the answers...
Q. I've been looking for something smart to wear to the office and was thinking of investing in a trouser suit but do they always have to be mannish, boring and black?

A. Take a tip from the boys - there is nothing so impressive as a well cut and finely tailored trouser suit. It speaks of quality, assurance, confidence and style - it says don't mess with me as I know exactly what I am after. As women have moved into the boardroom they have adopted men's fashions, but this is no attempt to clone the men. Instead we have gone for trouser suits with female flare. Matching them with killer heels, bright blouses, perfectly manicured nails and a simple piece of jewellery, they become as feminine as any skirt suit.
It's been well over a decade since the trouser suit was in fashion but SS13 catwalks featured a tonne of suiting, including tuxedos, and the high street is simply drowning in trouser suits. This time around the style is softer – loose and slouchy (Celine), bold-shouldered and roomy (Balmain and Stella McCartney) or pencil-thin and narrow. Expect to see trouser suits in rich fabrics, such as high shine metallics and printed jacquard, or in bold prints, worn alongside classic black or white.
They look fantastic for day worn with a little sporty top or a silky T-shirt, a flat sandal and a painted red toe. By slipping off your blouse and adding some statement jewellery, you're smart office trouser suit can easily be transformed into sassy eveningwear. Details such as belts, shoulder pads or embroidery liven up clean-cut designs, so keep accessories to a minimum. Go on, be a real smarty pants...
Georgina Heffernan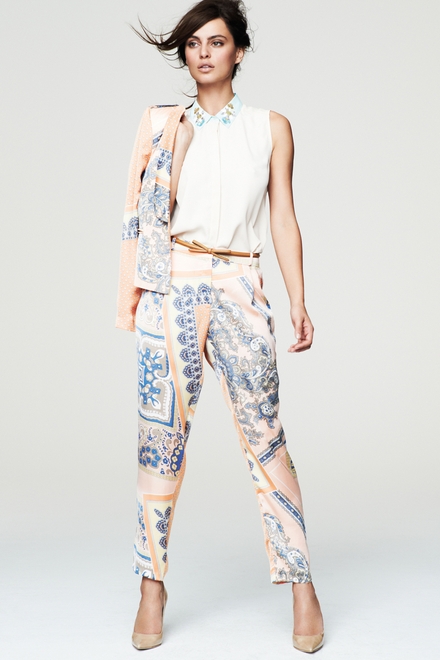 F&F Blazer €29, Trousers €25 at Tesco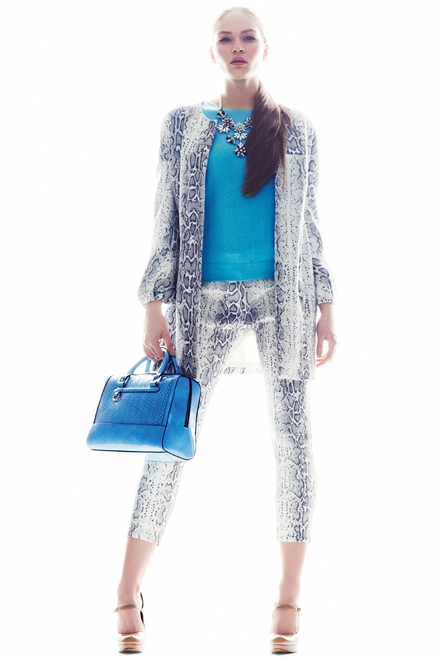 Per Una Speziale Jacket €120 Per Una Speziale Trouser €75 M&S