With the weather getting warmer, it's time to banish your winter coat to the back of the wardrobe and slip into this season's most stylish jacket.
Q. I'm considering buying a white tux jacket for summer. Is it a good idea? What style should I choose and what do I wear with it?
A. Masculine meets feminine with the introduction of the white tuxedo jacket on spring 2013's fashion scene. The trend was shown at many of top catwalk shows including Stella McCartney, Unique, Christian Dior and Jean-Pierre Braganza but fashion's love affair with the classic tuxedo is nothing new.
The silver screen icon Marlene Dietrich caught the attention of the fashion world and movie-goers alike back in the 1930s. The trend was later championed by Yves Saint Laurent when, in 1966, he created a tuxedo jacket for women; back then the look was seen as dangerously anti establishment.
I love a woman wearing a slick tuxedo because it plays with gender roles and that's a look that gives any outfit a certain dramatic tension. Taylor Swift recently wore one when she performed at the Grammy Awards and stars such as Angelina Jolie and Nicole Kidman also wear them regularly on the red carpet. So what's the secret to its timeless appeal?
The beauty of the white tuxedo is in it's versatility. It can be worn in a masculine way, paired simply with a camisole and wide-leg trousers, or for the ultimate dressed-down look, opt for jeans and a crisp shirt, cinched with a skinny belt.
This spring practically every high-street label from River Island to Marks & Spencer has come up with versions of the tailored tuxedo this season. I also love the longer style from Hobbs, which is a good investment piece for €205.The best of the bunch? Mint Velvet's fitted tux jacket, €125, comes pretty close and certainly makes a great investment buy.
Remember to keep the look simple - but a slick of red lipstick, a brightly coloured clutch bag or the flash of a diamond earring will give you that dressed-up feminine edge.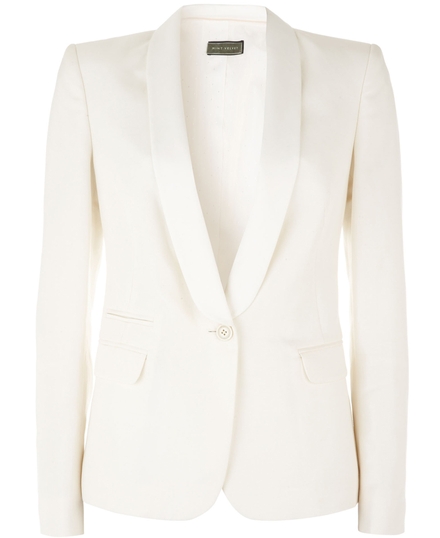 White tux jacket €125 at Mint Velvet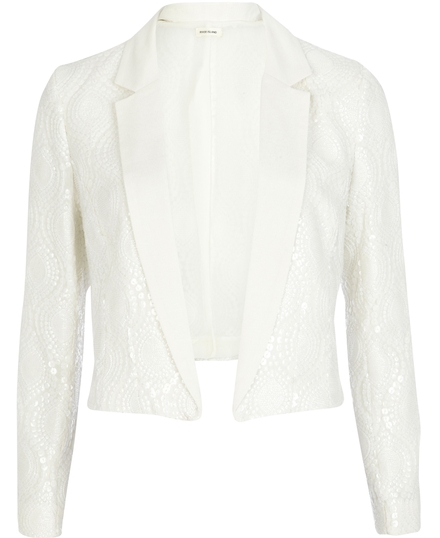 White Tuxedo jacket €75 River Island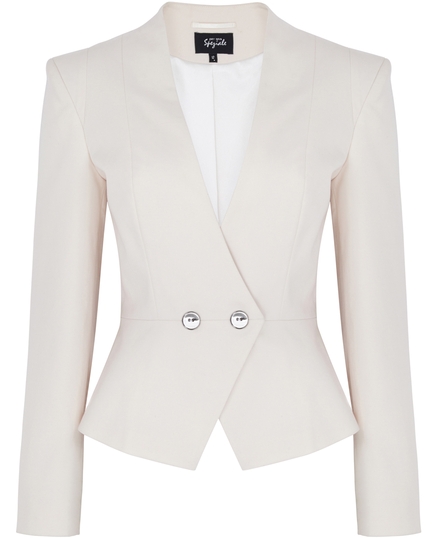 Per Una Speziale cream two button tux jacket €95 at Marks & Spencer