If your New Year's resolution is to shape up, kitting yourself out with stylish sportswear is a great way to get motivated; Georgina Heffernan on what's in at the gym.
Q. Yep it's January and yep I've all made that same New Year's resolution...to get back into my skinny jeans. Eating well, exercising more and going to the gym are top of my list. The only problem is my tatty old gym kit – can you suggest some trendy styles or interesting looks to help get me motivated?
A. Whatever your age or size you can look great at the gym without spending a fortune. Exercise is at the top of most New Year resolution lists but has usually been dumped by the end of January.
No surprise, really, if you're trying to work out in a tired pair of leggings and a baggy T-shirt.
But if the thought of pounding a treadmill fills you with dread, a brand-new fitness kit could be the motivation you need to get out of the starting blocks.
Nowadays your local sportswear department is an emporium of good taste, and if your New Year resolution was to get down the gym and stay there, a little retail therapy might help.
What to wear to work out might seem like the simplest fashion question, but there are guidelines.
So whether your resolution is to get sportier or just get the style, here is my guide to dressing like a champion.
IN THE GYM
FABRIC: Wearing the right fabrics during your workout is essential to support your muscles and joints during high activity, and enhance your performance. For aerobic exercise, look for fabric that allows sweat to evaporate away from the skin. Go for freedom of movement and comfort.
LOOKS FOR LESS: For ladies on a budget, Lidl and Pennys are doing a fantastic range of sportswear, which includes hoodies, tank tops and jogging pants – all for less than twenty euro! And with so many good reductions in the sales there's no reason why you can't look good for less, even if it is your first visit to the gym.
DRESS CODE: the less you wear, the cooler you'll be when exercising. You also sweat more when on a stationary gym machine than if you are outside. Try teaming a vest with a hooded top and invest in good gym pants if you're shy about revealing your pins.
Here's a few of our favourite looks…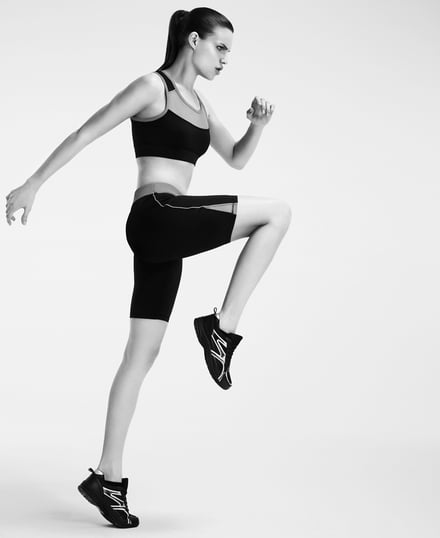 Shorts €6 Trainers €9 Pennys. Be the envy of your gym mates in this stylish lycra outfit - it'll keep you looking and feeling cool when your workout heats up.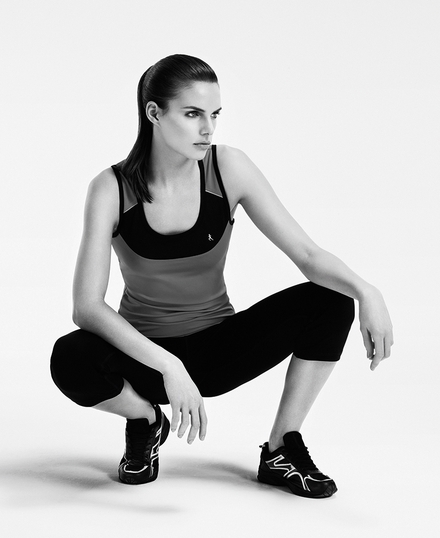 Sports Vest €8 Sports Crop Leggings €9 Trainers €9 Penneys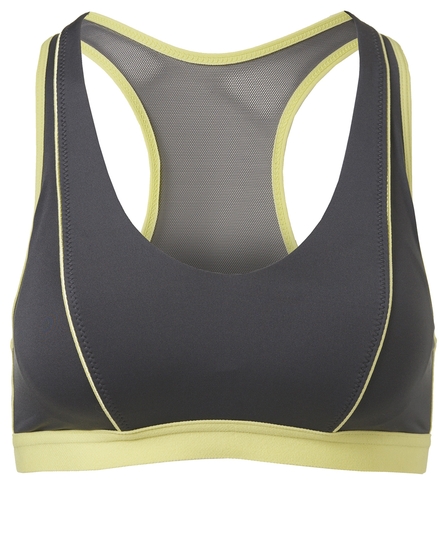 Work Out Bra €6 Penneys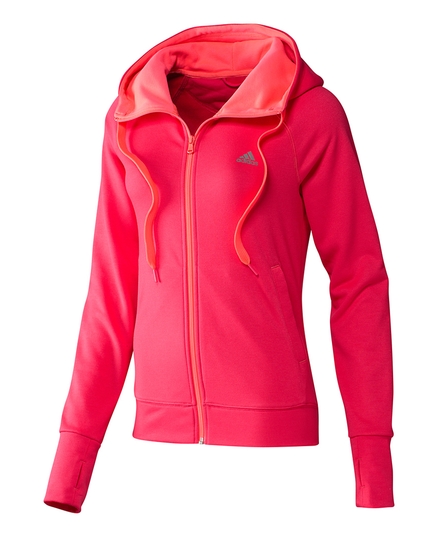 Adidas Prime Zip Hoody €46 at LifeStyle Sports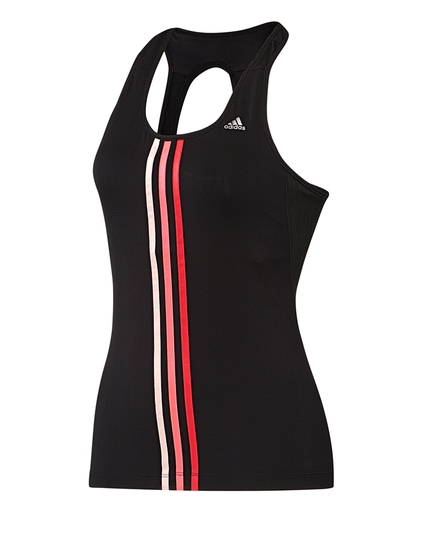 Adidas ClimaCool Tank €30 at LifeStyle Sports