Doctor Who, Charlie Murphy, Game of Thrones and a movie-themed strand on RTÉ One - there's a lot to like about and look at over the coming days on TV.
John Byrne's TV choices for the week ahead (Sat Mar 30 - Fri Apr 05)
Pick of the week

Doctor Who (Saturday, BBC One)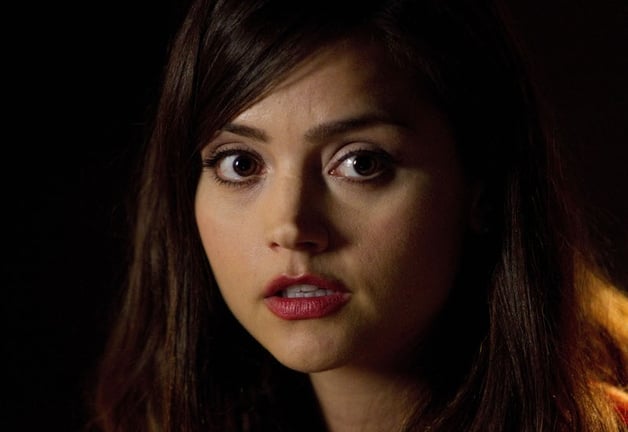 The pressure's got to be on here, as the much-loved sci-fi show begins its 50th anniversary celebrations. In this opening episode – entitled The Bells of Saint John – takes up where we left off last time and the Doctor's search for Clara Oswald (Jenna-Louise Coleman) brings him to modern day London, where wifi is everywhere, and it could be said that humanity swims around in a wi-fi soup. But something dangerous is lurking in the signals, picking off minds and imprisoning them. As Clara becomes the target of this rather insidious menace, the Doctor races to save her - and the world, of course - from an ancient enemy. I just fell in love with Saturdays once more.
Star of the week

Charlie Murphy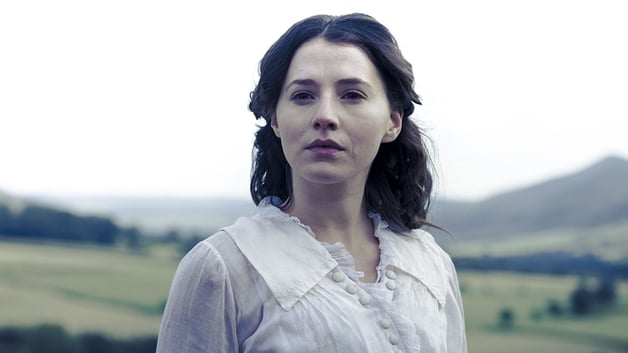 The Village (Sunday, BBC One)
Not content with being extremely talented, Wexford wonder Charlie Murphy (y'know, Siobhan from Love-Hate) is also making serious waves across the Irish Sea with this new drama for the Beeb. Cast alongside acting heavyweights such as John Simm and Maxine Peake won't do her any harm in what promises to be an epic drama, charting the life and turbulent times of one English village across the whole of the 20th century through the eyes of one individual (something like Heimat, the German serial from 1984). It's written by Bafta-winning writer Peter Moffat, whose CV includes legal drama Silk, which also starred Maxine Peake. So, yes please. This could be very good indeed.
Says Murphy: "I play Martha Lane. She has just moved to the village because her father runs a Methodist Church there. So she's a bit of an outsider at the beginning. She's young and full of energy and morals. She becomes very hands-on with the fallen characters in the village - trying to save their souls, but with all this she's still a young woman."
Starting this week

Game of Thrones (Monday, Sky Atlantic)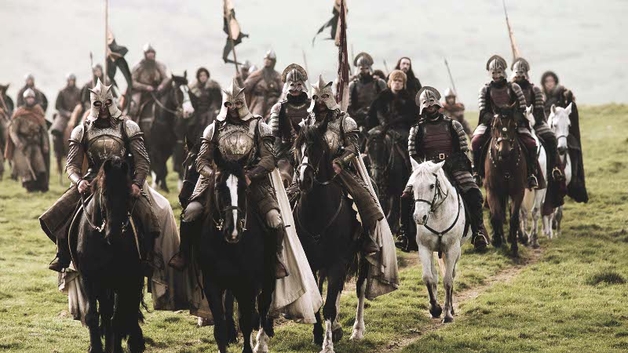 Back for a third round of sex, death and intrigue: get ready to return to Westeros as the latest season of the acclaimed Game of Thrones comes to Sky Atlantic just a day after its US broadcast. Not a fan myself, but I know I'm in a tiny minority. In the first episode, King's Landing continues to be a cesspit of manipulation and machinations and Sansa, growing in confidence under the watchful eye of the Machiavellian Littlefinger, is keen to join in. Elsewhere in the capital, Tyrion is after his just rewards for the part he played in the Battle of the Blackwater, but with his menacing father Tywin now commanding Joffrey's ear as well as the fearsome Lannister forces he'll be lucky to be given even the leftover morsels from the ever-more terrifying boy-king's plate. Hmm. I'm bored already.
Also starting this week:

The Consumer Show (Tuesday, RTÉ One)
Keelan Shanley returns (without the bould Eddie Hobbs) to lead a team that includes Bill Tyson and newcomers Kathriona Devereux and Tadhg Enright to take up issues facing Irish shoppers.
The Voice UK (Saturday, BBC One)
You know the drill. It's the same karaoke-fest as the Irish version, but it's got Danny O'Donoghue instead of Bressie in the judges' seats - plus Tom Jones and Will.i.am. Ant & Dec are on elsewhere . . .
Scott & Bailey (Wednesday, UTV)
Suranne Jones and Lesley Sharp return as the formidable crime-fighting duo in eight new episodes – first up, a worried neighbour knocks on Janet's door as a neighbour's home smells like trouble.
Touch (Tuesday, Sky 1)
However did they manage a second season of this nonsense?
Ending this week

One Born Every Minute (Wednesday, Channel 4)
17-year-old Beth prepares to give birth to the baby she shares with Dominic, the guy she met in McDonalds. If it's a boy, will they call him Ronald?
Drama of the week

Elementary (Tuesday, Sky Living)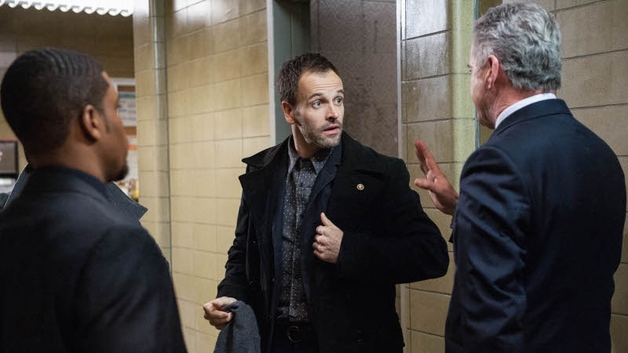 Great fun, this, although some weeks you have to groan at the clues Sherlock discovers ('This is a paw-print from a dyslexic, grey-haired Afghan Hound – of which there are only two in all of Manhattan'). Holmes is usually the one in this show nursing a slapped wrist, but this time Detective Marcus Bell is in the firing line. Shot at from a moving car, he survives unharmed and immediately begins pursuing the owner of the vehicle, a local criminal who's no ordinary street thug. Sherlock and Joan initially think it is a clear-cut case of revenge at the hands of one of Bell's past arrests. But when the chief suspect is found dead and the evidence implicates their NYPD colleague, Holmes and Yoko must figure out whether Marcus is being framed - or guilty as charged.
Comedy of the week

The Middle (Friday, Sky 1)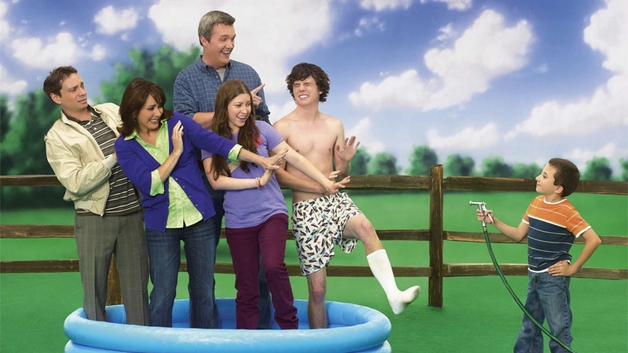 One of the sweetest shows on TV, The Middle features a host of great characters, but the best of all – the supremely optimistic Sue Heck - is played with tremendous enthusiasm by Eden Sher. This week sees Mike and Frankie start to feel guilty about not being able to spend enough quality time with Axl, Sue and Brick, so they decide to dedicate each day of a three-day weekend to one of them. Axl who chooses to go paintballing, Sue plans an exhausting itinerary consisting of 17 separate activities, while all Brick wants to do is attend the Planet Nowhere sci-fi book convention - far, far away.
Documentary of the week

See You at the Pictures (Monday, RTÉ One)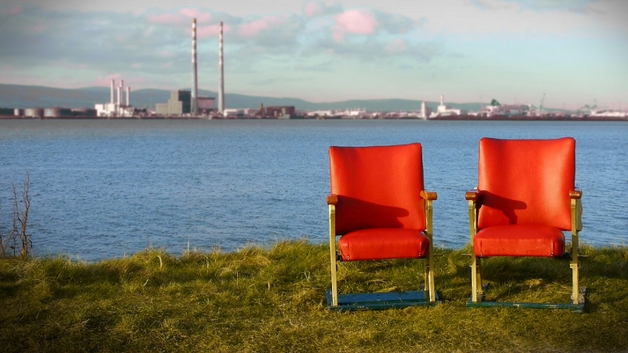 This Easter RTÉ celebrates Ireland at the Movies with a series of documentaries, films and performances that highlight the central role that the cinema plays in Irish life. This new initiative celebrates the influence of Ireland on Hollywood and the big screen - bringing viewers some of the best acclaimed Irish films and special events by the RTÉ Concert Orchestra.
See You at the Pictures is a brand new, feature-length documentary which looks at movie-going in Ireland throughout the decades.