John Byrne's TV choices for the week ahead (Sat Mar 23 - Fri Mar 30)
Lots of new and returning shows, ranging from reality series Six in the City to sci-fi drama Revolution to the 24th season of The Simpsons.
Pick of the week

Revolution (Friday, Sky 1)

Even by Sky's standards, there has been some hype around this show – fingers crossed it delivers. In a post-apocalyptic landscape free of electricity, where all technology has blacked out, the Matheson family struggle to reunite, battling local forces that have seized control of the empty cities. Orphaned teenagers Charlie (Tracy Spiridakos) and Danny (Graham Rogers) are separated when the latter is kidnapped by Militia leaders, leaving the strong-willed Charlie with no choice but to reconnect with their estranged uncle, Miles (Billy Burke, Twilight), a former Marine-turned-recluse.
Together with a rogue band of survivors, Charlie and Miles set out to rescue Danny and overthrow the Militia, while exploring the mystery of why the power failed and if it can ever return.
The search for Danny gathers momentum in the second instalment. Miles knows they need more help and tries to track down Nora (Daniella Alonso), a rebel fighter with a unique and dangerous set of skills. Retracing her steps to a Militia camp where she's being detained, Miles and Charlie discover that recruiting Nora might be easier said than done.
Elsewhere, Danny witnesses first-hand what his captor, Captain Neville (Giancarlo Esposito), is capable of, before a very special prisoner is revealed by Militia leader GeneralMonroe (David Lyons).
Starting this week

Six in the City (Monday, RTÉ Two)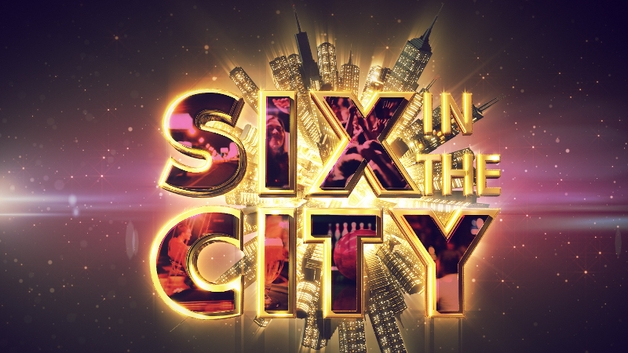 After a successful pilot on last year's Format Farm, Six in the City is back for a full run as three socially incompatible couples compete each week to show each other the ultimate 'Big Night Out'.
The first episode features Naas couple Deborah Reynolds and Sam Stone, Belfast couple Aaron and Justine Watson and Galway couple Mona and Ron Wise vying for the prize of a weekend abroad.
The three nights include a ghost bus tour, trad music, pottery lessons and the obligatory singing to guests in underwear.
It all adds up to a reality TV comedy of manners as the couples terrorise each other with their hilariously mismatched social agendas. As nights out progress, strained politeness turns to incredulity, incredulity to annoyance, annoyance ratchets up into anger and anger to all out war.
Also starting this week:

The Middle (Friday, Sky 1)
The Hecks are back as season four of The Middle returns to screens, and there are more of life's ups and down to be negotiated by the calamitous family. At school, Axl and Sue enrol in the same life skills class, where the Ax-Man's mortification is doubled when he is forced to team up with his little sis on a project. Brick isn't faring much better, either, as school therapist Dr Fulton tries to improve his social skills to help him make some friends.
The Simpsons (Sunday, Sky 1)
New Girl star Zooey Deschanel ditches pixie for Dixie once again as she helps kick off the 24th season of TV's longest-running scripted show. In the first of a double bill, the Golden Globe® nominee, also known for her kooky roles in Elf and (500) Days of Summer, voices redneck Mary Spuckler for a second spell and, this time around, she's flown the hillbilly shack and made a break for a new life in New York. Left pining back in Springfield, Bart decides to drag the rest of the clan to the Big Apple to find her.
Oh, and Futurama returns on Friday (Sky 1) for its eighth season.
Corleone (Friday, Sky arts 1)
Sky Arts continues its acclaimed foreign drama strand with this gritty and gripping story based on the life and ruthless ascent of Sicilian mafia boss Totò Riina. The twisting tale begins in post-war Corleone. Just 13-years-old when his father and younger brother die trying to recover gunpowder from an American bomb to sell for food, Totò (Claudio Gioè) is left struggling to provide for his family. Together with his equally-impoverished friend Biagio (Daniele Liotti), he joins a band of four young men all struggling to survive their poverty and escape a hard future as peasants. Totò's courage and determination, along with his friends', is noted by mafia boss Dr Navarra and his right-hand man Luciano Liggio who launches their bloody careers within his crime family.
Ending this week

Lightfields (Wednesday, UTV)
The fifth and final episode of this time-hopping drama. In 1944 the harvest is in and the Felwoods decide that the time has come for them to move on. Lightfields holds too many memories of Lucy - memories they believe they need to forget. Recent spooky events in 1975 have forced Vivien to make a decision and she tells Clare that the time has come for them to go home. Meanwhile, in 2012 Luke goes missing at the farm - is Pip right about Lucy taking him? But Lucy is not the only danger to Luke as Paul is unravelling and looks ready to resort to drastic measures to see his son.
Drama of the week

The Syndicate (Tuesday, BBC ONE)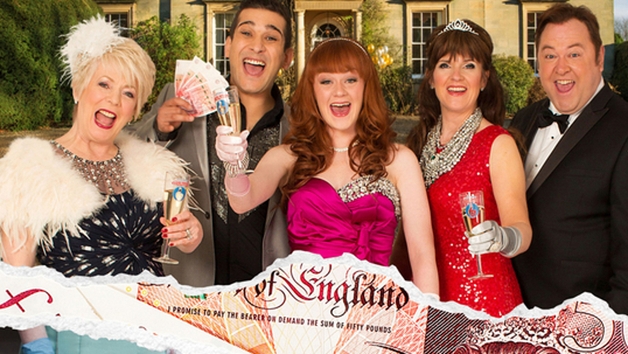 After the heartache of his final course of IVF on the NHS being unsuccessful, lovable Tom is now able to afford the best private care on offer. Tom's lottery win could allow him to finally become a father, but could it also help him track down his own father? Tom's dreamt of finding his dad ever since he abandoned him and his mother when Tom was just 10 years old. With the help of an expert investigator, the search begins. But will the reunion bring more than Tom bargained for? And with jealousy rearing its ugly head, Tom's got an even bigger shock in store. Meanwhile, things are not right at Mandy's house – when she says Steve is working away her words sound hollow.
Comedy of the week

Modern Family (Friday, Sky 1)
There has been a Dunphy, Pritchett, Pritchett-Tucker-shaped hole in the schedule for far too long, but the wait is over and, this week, it's finally filled. Picking up where its fourth season left off just before Christmas, Modern Family returns, as they prepare to see in 2013.
Jay is excited about spending New Year's Eve with his nearest and dearest at a hotel in Palm Springs, one's he been raving about since spending a fondly-remembered night there back in 1974.
But time hasn't been kind to the hotel and, leaning more towards the dilapidated than deluxe, Claire, Phil, Mitch and Cam start making alternative arrangements.
Documentary of the week

The Irresistible Rise of Boris Johnson (Monday, BBC Two)
Boris Johnson is one of the most popular and immediately recognisable politicians in Britain. The London mayor has surfed the Olympic wave to become a potential future Prime Minister. Yet few people know what he is really like. This candid TV portrait by Michael Cockerell reveals the real Boris Johnson. The film deals frankly with controversial subjects such as Johnson's tangled love life, and explores how he manages to get away with things that would have sunk most other politicians.