It's serial killers all the way as John 'Don't call me bloody' Byrne takes a look at three top American dramas that are littered with corpses.
Reviewed: Dexter (Sunday, FOX); Rizzoli & Isles (Thursday, Alibi); The Following (Tuesday, Sky Atlantic)
One of the many great things about American TV is that it has the depth of programming that enables it to look at a similar subject in a variety ways. This week I took in three cop shows that have basic similarities but are completely different to each other.

Following the ultimate jaw-drop climax to season six, I'm sure I wasn't the only fan of Dexter who was eagerly anticipating the new season, which finally crossed the Atlantic and began last Sunday on UK satellite channel FOX.

Regular watchers of this drama with a delightfully dark sense of humour know the drill, but here goes for any newbies out there. Dexter stars former Six Foot Under star Michael C Hall as Dexter Morgan, a rather likeable serial killer who works by day as a blood spatter pattern analyst for the fictional Miami Metro Police and spends a lot of nights slicing-up people he thinks deserve it.
The final scene in season six saw Dexter's sister Debra – who happens to be a cop – walk in on him as he kills Travis Marshall, himself a demented multi-murderer. What was going to happen after such a game-changing moment?

As it turned out Debra overcame her initial shock to help her serial-killer sibling to cover up the murder by setting fire to the crime scene. What was smart about this episode was that Debra began to delve into her past memories of Dexter and seeing him in a new light (as you might). She eventually ransacks his apartment and discovers his extensive collection of knives and blood slides. When Dexter arrives home he has no choice but to admit that he's a serial killer. BOOM!

While all this is going on, Detective Mike Anderson is murdered when he stops to help a man (who turns out to be a member of the Ukrainian mafia) with a flat tire. Discovering the body of a dead prostitute in the boot, he is taken out by the Ukranian, whom Dexter later tracks down and kills.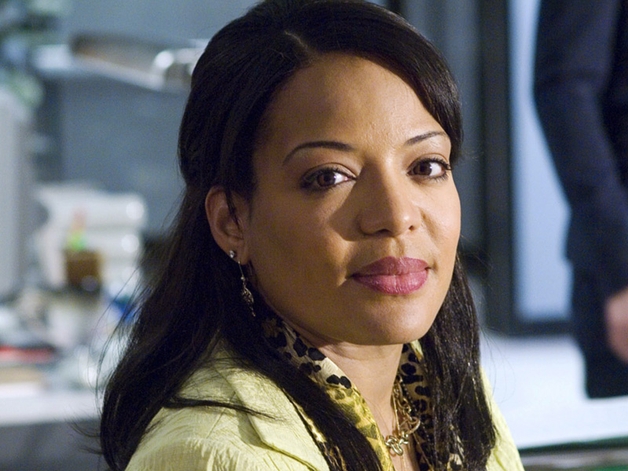 LaGuerta discovers a blood slide that Dexter accidentally dropped and begins to investigate it
Business as usual? Maybe, but the negatives are piling up against deadly Dex. Debra is one matter – and she will obviously be a major focus of this season – but lab intern Louis Greene clearly has an obsession about Dexter that seems more malignant than benign. On top of that, LaGuerta discovered a blood slide at the scene of Travis' murder that Dexter accidentally dropped and she begins to investigate it. This show is only going to get darker and darker...
Quite a contrast, then, to Rizzoli & Isles (Thursday, Alibi). You couldn't ask for a more candy-coloured and straightforward procedural than this, but after two ho-hum seasons when it was about as bland as One Direction it's definitely moved up a gear with season three. Last week's episode was a good case in point.

In case you haven't seen the show, it's basically a latter-day version of Cagney & Lacey, the 1980s' show about two female cops who are also pals. This time around, we've a got a Boston detective Jane Rizzoli (Angie Harmon) and her best buddy, medical examiner Laura Isles (Sasha Alexander). Rizzoli's all emotional and Isles is the scientific opposite – but they work it all out as they solve a murder a week just as crook-catching BFFs should.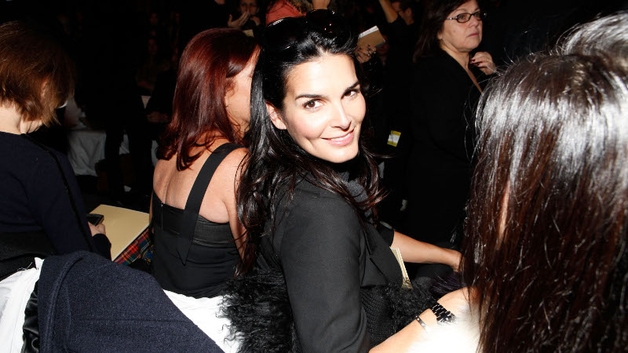 Angie Harmon plays emotional cop Jane Rizzoli in Rizzoli & Isles
In the latest episode, lots of family complications (Maura's birth mother and Angie's pregnant 'sort-of' stepmother) rather made things rather muddled for much of the hour, but the main story, about a double homicide of two doctors, was even more bizarre.
Amongst other matters it saw a judge (played by the great Ray Wise) revealed as a transvestite who changes at the office. Then Dominic, a local bread maker, kidnaps Isles (with whom he has a fantasy marriage and honeymooned in Hawaii) and ultimately gets nicked as the double-killer. It's about as realistic as the Teletubbies, but if you like a feet-up, switched-off hour on the sofa with a bar or biccies and a mug of something hot, it's hard to beat this old-fashioned, female-focused procedural.

It's serial killers all-round this week (must have something to do with Rovers drawing Linfield in the Setanta Sports Cup), as the show that really stood out for me over the last seven days was The Following (Tuesday, Sky Atlantic), where Kevin Bacon plays Ryan Hardy, a former FBI guy brought back to try smash a network of killers who slavishly follow former college professor and convicted serial killer Joe Carroll (James Purefoy).

After a much-hyped pilot this show was slumming in a sub-24 ghetto and I was going to give it two more episodes at best before removing the series link and unfollowing. But last Tuesday's sixth episode, entitled The Fall, turned me right back around and hooked again. It's getting like a very bloody Invasion of the Bodysnatchers, as the episode ended with viewers wondering who else was going to be revealed as a member of Carroll's killing cult. There can never be too much paranoia on TV.

The fun (c'mon, it's only a TV show: those people aren't really dead) kicks-off early inside the house where Hardy is being held captive, along with Megan, by Emma, Paul and Jacob.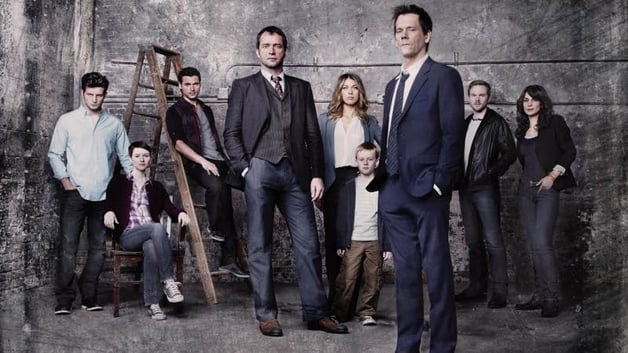 The Following: 'There can never be too much paranoia on TV'

More concerned about young Joey upstairs, Hardy begins to undermine the trio. He succeeds with the two lads, but the much more focused Emma escapes with Joey, thanks to some help from a cop who is a really a Follower, and turns out to be the mysterious 'Roderick' that the other cult members have spoken about. She shoots Weston, who – of course – doesn't die; which is a good thing as he's a relatively calming influence on hardcore Hardy.
The body count increases when Paul and Jacob are freed by Followers disguised as FBI sharpshooters. Meanwhile, Claire is being held in a warehouse by another Follower, who admits that he's been trailing her constantly for two years and reveals his attraction to her (which is the only 'Come on!' moment of the episode). In the one upbeat moment of this week's show, Claire is discovered by the cops and freed.

Agent Weston – whose own parents were members of a cult – featured heavily, with various, Lost-like flashbacks when she was a child and later, trying to make up with her parents as an adult (and failing). Don't be at all surprised if she's got a bigger part to play in a show that's (hopefully) about to really take off.
Otherwise, that's about 15 minutes that was a complete waste of time.

Telly, eh? They just love playing tricks on us.
John Byrne