This week on Hollyoaks, Sienna visits Joel at church but is annoyed when he doesn't acknowledge her advances.
Nick approaches Ellie and asks if they can make a fresh start, but back in her room a troubled Ellie takes drastic action. James is worried when Ellie reveals how she's feeling.
Leela prepares for her hen party, but is sad to think of Cameron without his brother for his stag do. But is Lockie far from Cameron's mind?
Tegan decides to liven up Leela's hen and pays Zack to be the stripper, but the idea backfires when an angry Cameron punches him.
When Cameron and Leela's day finally arrives, Cameron goes missing. Courtney tricks him into meeting her, while Leela finds his confession letter.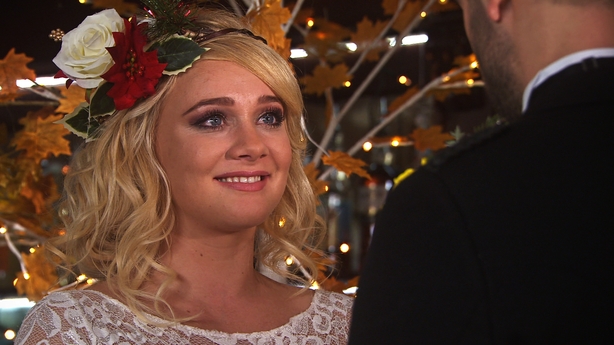 Later, Sienna receives a threatening Christmas card and Cindy is shocked when she finds Holly and Nick in a compromising position in the back of Dirk's van.