Three years after his best-selling debut Early in The Morning, Dubliner James Vincent McMorrow departs more verdant pastures and suits up for something icier and lonelier on this sonorous follow-up.
Post Tropical is a perfectly poised suite of songs gliding along on electro soul, fractured beats, and full-blast symphonic overload. It is certainly indebted to the deep space despair of James Blake on certain tracks but JVM's spectral voice also voyages into John Marytn-like minimalism while his keening falsetto can match the hymnal wonder of Jeff Buckley.
The brilliantly constructed opener Cavalier, an epic tale of first love featuring handclaps, keyboards and rolling drums, is bewitching, All Points is a stunning rhythmical.workout, the title track erupts with pure emotion, and the bold and brassy Gold is one of several songs where JVM breaks free of his coiled and watchful cool.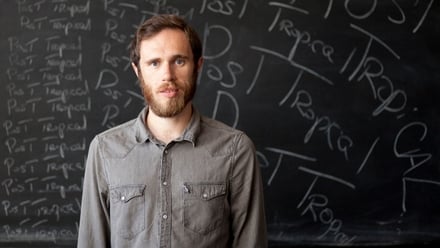 JVM's new album is a canny reinvention
It's all constructed with filigreed detail and real grace (naturally there is a song called Glacier) but Post Tropical can also be ponderous in places. McMorrow's awestruck choirboy vocal style is an acquired taste but that not-quite-there voice and those occassionally impenetrable lyrics do create a sense of intrigue. Multi-layered yet stark and beautiful, Post Tropical mostly keeps the temperature at a low and lovely simmer.
Alan Corr