Eurovision winner Conchita Wurst has made her modelling debut, hitting the catwalk for Jean Paul Gaultier's Paris Fashion Week show.
The Austrian singer walked the runway for the French designer's haute couture autumn/winter 2014 collection.
Wurst took the coveted closing spot at the show, wearing a dramatic black bridal gown with red and gold brocade detailing, a patent, waist cinching belt, topped off with a black veil.
Gaultier appeared on the runway with Wurst at the end of the show, thanking her by getting down on his knees and holding her hands.
The fashion designer revealed that he met Wurst for the first time two years ago when she came to one of his events.
He told The Independent: "I loved her look and when I heard that she will represent Austria for the Eurovision Song Contest, I was delighted. When she won I was crazy with joy.
"I always say that beauty is difference and Conchita has shown us all that she is unstoppable. And she looks great in couture; she is a real couture woman."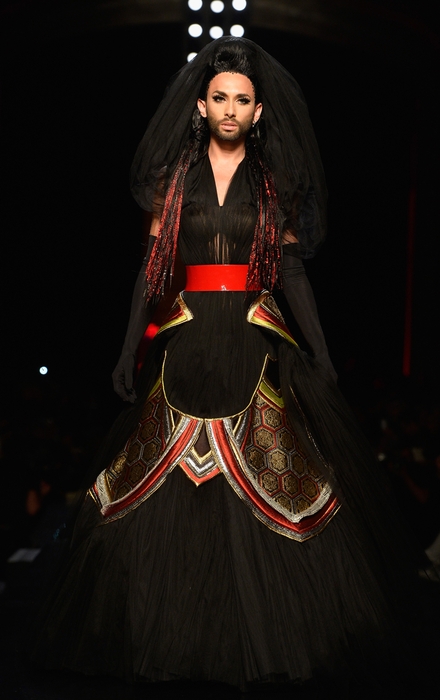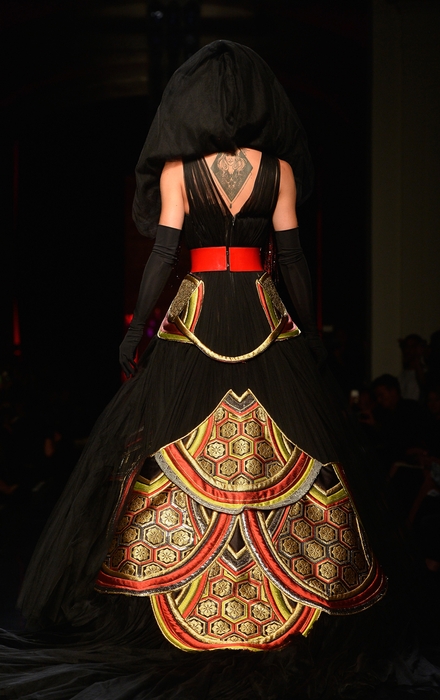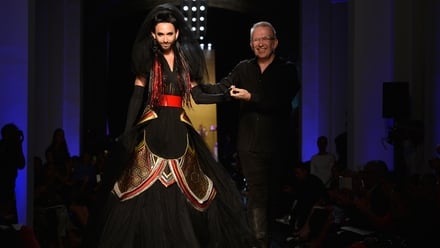 Burlesque star Dita Von Teese and singer Beth Ditto have previously walked the runway in the closing spot for Gaultier's fashion shows.