Tonight we have Charlie Brooker's 2013 Wipe; The Jonathan Ross Show; and 50 Funniest Moments of 2013. Here's our top telly for December 28.
Charlie Brooker's 2013 Wipe, BBC Two 10.40pm
Charlie Brooker's singular outlook and acerbic wit make him the perfect candidate to throw a droll eye over 2013. His 2013 Wipe show will tell you everything you wanted to know, and a few things you didn't, about the TV, movies, events and games of 2013. There'll also be an array of star guests joining the host to tackle the events of the year.
The Jonathan Ross Show, UTV 9pm
Jonathan Ross can always be counted on for some top-class entertainment, and tonight the funnyman is joined by Ray Winstone, star of Moonfleet, a swashbuckling adventure which was shot in Ireland. Also on the couch will be the legendary David Attenborough, comedian John Bishop and super-chef Jamie Oliver. And Susan Boyle will perform.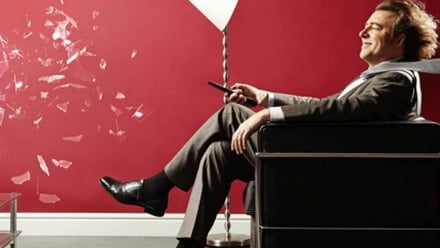 50 Funniest Moments of 2013, Channel 4 9pm
What were your funniest moments of 2013? Was it Miley Cyrus's cringe-inducing twerking at the MTV VMA awards? Or how about Prince Harry on flying helicopters? Tune in to see Danny Dyer, Charlotte Crosby, Russell Kane, Helen Flanagan and a host of celebrities take a look back at the funniest, jaw-dropping, and quite frankly wrong moments of 2013.