More than one million viewers tuned in to watch the finale of Love/Hate last night.
Warning: Spoiler Alert!
It was all about a machine-gunned cat, some fizzy orange, and a cameo from Keith Duffy in the fourth series of Love/Hate.
However, it was the highly-anticipated finale, that saw Fran the Man suffocating dodgy dentist Andrew, that stole the show.
Speaking about his character's brutal murder, Peter O'Meara revealed his death was so realistic he had to stop the cameras.
The Los Angeles-based actor said: "A simple plastic bag can do serious harm.
"We were very careful in rehearsal and even though my brain knew I was perfectly safe – no matter how you prepare for it – two guys holding you down covering your face feels scary. During one particular take it felt so real and so terrifying I had to stop and go outside and calm myself down.
"It's the most terrifying scene I've done and I've jumped off moving trains."
Peter further admitted that he enjoyed working with such a successful team, adding: "The sense of belonging to a terrific team. It's been a big moment for US based Irish actors like myself and Brian F O'Byrne to come home and be part of such an original series. What a phenomenon.
"Walking around Dublin I constantly have people saying dentist stuff to me like "Fix Me Teeth!" - and or my favorite - "Here's the Crown Prince - don't overcharge me!"- I've even had 'I Love YOU Andrew!'"
Peter O'Meara can next be seen in Charles J Haughey-inspired drama, Citizen Charlie.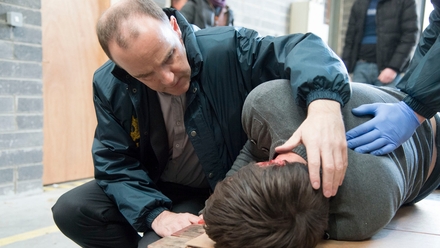 Detective Moynihan reassures Tommy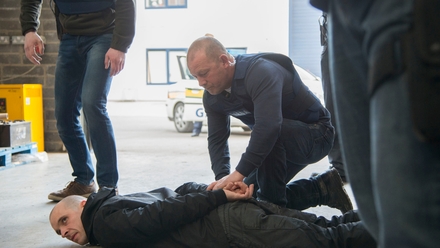 Nidge is arrested yet again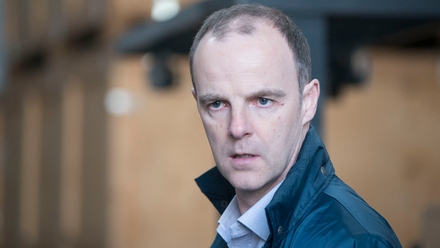 Detective Inspector Mick Moynihan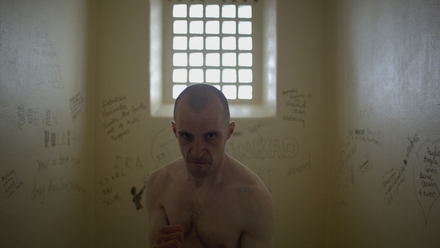 Nidge brings the series to a close