It has been confirmed that Drew Barrymore is expecting her second child with husband Will Kopelman.
The 38-year-old actress and her husband, who are already parents to 13-month-old Olive Barrymore Kopelman, confirmed their baby news to E! News.
While a representative for the actress had no immediate comment to give, he did confirm that the Whip It star was pregnant with her second child.
Barrymore's bump was on show at the LACMA Art+Film Gala honoring Martin Scorcese and David Hockney last Saturday (Nov 2).
During an appearance on The Tonight Show with Jay Leno last month, the Flower's Cosmetics creator, spoke about how she would like to have another baby "very much, right away" and definitely wanted a sibling for Olive. "I grew up as an only child," she said, "and although that really works for some people and for some parents that's the way they want to do it."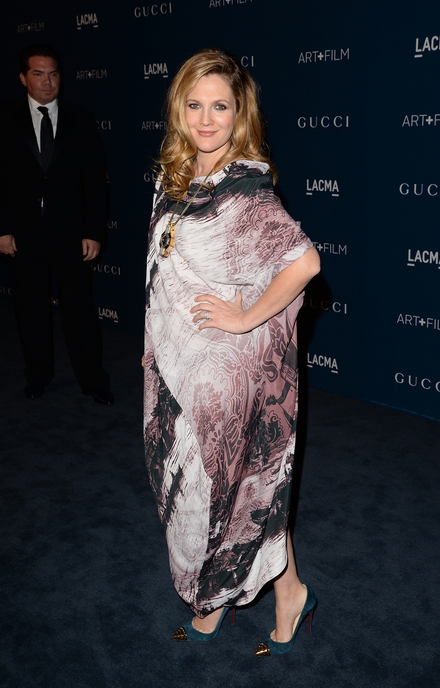 Drew Barrymore at the LACMA Art+Film Gala
Speaking to Harper's Bazaar, Barrymore, who become a household name when she was just seven-years-old after starring in E.T., explained that she did not want the same kind of childhood for her children as she has. She said: "I had such an exposed childhood…I appreciate my journey, but I don't want that for my kid. Not any of it. It has nothing to do with whether I liked my childhood. I really did. But as a parent, that isn't the childhood that I'd provide."