John Byrne talks to Colm Meaney about his latest role, playing singer Paul Potts' father in the biopic One Chance.
The nights are drawing in, it's getting colder, the Budget's been announced and there are more price increases on the way to put even more pressure on people. If ever we needed cheering-up, now would be good.
In times of austerity such as now, feel-good movies are almost essential in order to brighten up our days a little. Perfect timing comes in the shape of One Chance, a highly entertaining biopic of Paul Potts, the Welsh singer who managed to make his dreams come true.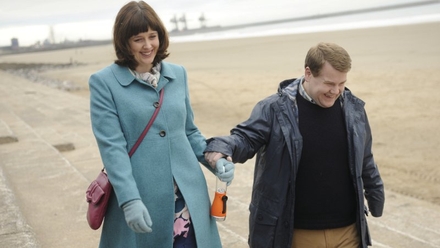 Played by James Corden (of Gavin & Stacey fame), Potts is the Carphone Warehouse manager from Port Talbot in Wales whose reality TV victory on ITV show Britain's Got Talent turned him into a platinum-selling tenor. And this is his story.
The Devil Wears Prada and Marley & Me's director David Frankel is the man in charge of the clapperboard here, in a comedy-drama that brings movies such as Billy Elliot, The Full Monty and Rocky to mind.
Julie Walters plays Paul Potts' mother, while Dubliner Colm Meaney does the honours as Mr Potts.
John Byrne: It's one thing acting in a movie and quite another viewing the finished article. Are you happy with the way One Chance turned out?
Colm Meaney: I was just thrilled with it. You laugh, you cry – which is always good – you walk out with a smile on your face. It's ultimately a very uplifting film and anyone going to see it is in for a treat.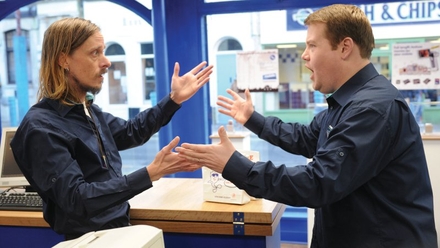 Just what we need right now – a bit of cheering-up?
I know people are having tough times and economically we're still in the doldrums, a lot of it of our own making, but this story – I wasn't familiar with it, I'm not familiar with British television – I didn't know the Paul Potts story. I thought he was a Cambodian dictator! It's really an uplifting story. The guy went through an awful lot of adversity and there were times he came close to giving it all up and quitting. And that's why the payoff at the end of the film is so big, because the guy has been through so much.
It's pretty much an inspirational story - as is your career, given that you came from humble beginnings in Dublin to become a Star Trek institution and enjoy a long career in movies...
I never thought of it that way... If young fellas grow up in Dublin, and grow up thinking of having a career in whatever field and believe that they can do it, well that's great.
And what was it like working with Julie Walters?
I've loved her since Educating Rita. She's an amazing and wonderful actress – she's just unique. And I finally got a chance to work with her, and she's a doll – a great character.
Julie's role as the mother is encouraging of Paul Potts, while your character's a more practical kind of person...
It's a classic situation. A working-class kid from a working-class background, and he decides he wants to be an opera singer. I can actually relate to this because it's a bit like me telling me da in Finglas: 'I want to be an actor'. And he's like: 'A what?'
And I think people see the dad in the movie as the bad guy, in a way, but in fact it's a perfectly understandable reaction. You want to make sure that your kid is alright. You want to make sure that he has a job. And also, just from an emotional point of view, you don't want him going out there and setting himself up for ridicule.
You're trying to knock some sense into them. 'Look, man – do your singing in the shower or whatever, but get on with it and get a job, and look after yourself'.
A Belfast Story was out recently in cinemas and you're still involved in Hell on Wheels on TV. You're certainly kept busy.
It's busy, yeah. Hell on Wheels is a great show and I love doing it. It's a great character. We've done three seasons and there will be a decision towards the end of the year whether to pick it up or not. But the numbers have been very good in America this year.
One Chance is on general release from October 25.