Gwen Stefani is reportedly pregnant with her third child with husband Gavin Rossdale.
The No Doubt singer and Bush rocker are already parents to sons Kingston, seven, and five-year-old Zuma.
A source told US magazine In Touch Weekly that the couple are now expecting a new addition to their family, saying: "Gwen and Gavin couldn't be happier. She's just trying to focus on resting right now. She wants to make sure that all is well with the baby."
Representatives for the pair have yet to comment on the reports.
Speaking to Vogue magazine about being a mother, Stefani admitted that she didn't know how much it would change her life.
The singer explained: "It's super fun being a mom, but it's not what you think it's going to be. At first, your life is totally the same. And as they grow older, it really does start to change your life. Like, 'Oh, my God, they have school, they have to get through first grade, they have to learn to read'.
"It starts getting so serious, and you're like, 'Aaaaaaah!'"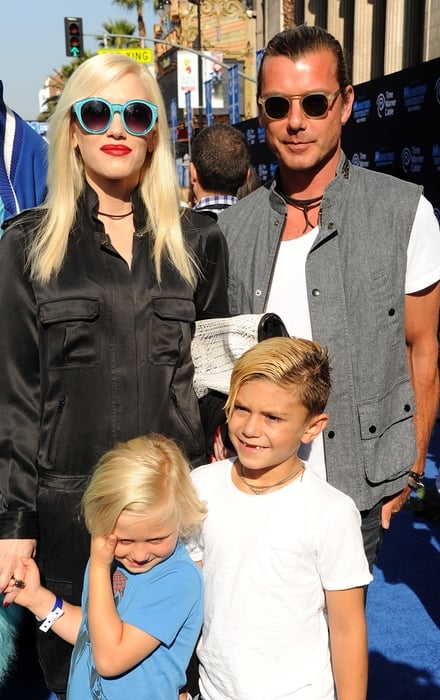 (L-R) Gwen Stefani, Gavin Rossdale and sons Zuma and Kingston