The Good Wife, 10.10pm, RTÉ One
You know its Thursday eve and almost the weekend when The Good Wife returns to the small screen. Tonight Alicia is divided when she's handed a career changing offer with one hand but a huge financial risk with the other. While she is struggling and juggling those dilemmas, Diane and Will are battling their creditors and a few others as they try to keep the firm and their businesses' future afloat. Elsewhere, Jordan and Eli are disagreeing over their approach and possible attack on Maddie Hayward's campaign. Isn't it great to get the low down on the political tactics that go on behind the scenes, from a safe distance and with a little, or a lot, of Eli's humour to make it even more interesting.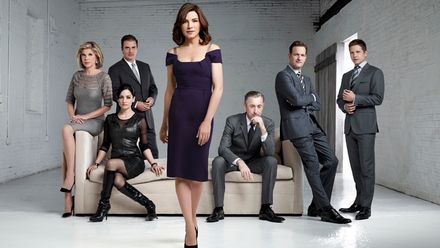 Taking Care of Business, 8.30pm, RTÉ One
Loving this new show on RTÉ which, if you haven't already seen it, is a behind-the-scenes look at how some companies are struggling in the current economic climate but are about to get the much needed help they need. This week, financial whizzes Sean Dunne and Tommy Murphy step up to help Galwegian, Jimmy Griffin and his family. During the Celtic Tiger Jimmy bought his families bakery from his parents at the height of the boom for €1.5 million. That was then, now the business is struggling and he is personally struggling to stay afloat too. With mounting debts, he spends all his time dealing with the bank instead of with his business and staff. Sean and Tommy have the solutions but they may not be what Jimmy wants to hear. We're keen though.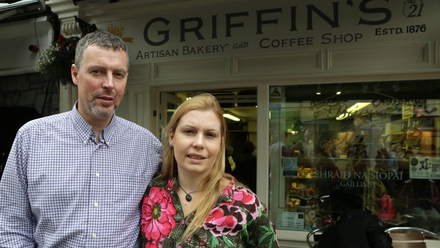 Dara O'Briain's Science Club, 8.00pm, BBC Two
With all of the recent scientific and technological developments, ever wondered what the next five, ten or even fifty years will look like? Wonder no more as Dara O'Briain and his team serve up some answers. First up Science journalist Alok Jha heads stateside to meet with Professor Kathryn Kuthenbecker, who has developed a robot, namely Grasby, who has gone where no robot has gone before. One small step for robotics, one giant leap for technology. Next up theoretical physicist Dr Michio Kaku discusses his vision of the future and while cryonics, that low-temperature preservation of humans, the kinda thing we've seen in films such as Austin Powers or Captain America, may not lead to immortality, there are some interesting developments there too. He's a bright lad, Dara and funny too, which is important when it comes to Science Club.