Cara Delevingne has been revealed as the new face of Mulberry.
The 20-year-old British model stars in the luxury label's autumn/winter campaign alongside a host of owls.
The advertising campaign was shot by renowned fashion photographer Tim Walker.
Delevingne told Grazia: "Mulberry is such an iconic brand - it's British, and I love the bags and clothes. Plus the campaigns are inspiring - they have a tradition of working with such cool models and creative teams."
She said of Walker: "It's not the first time I've worked with Tim, but it is my first campaign for Mulberry and I really admire his work."
She added: "He's an artist, a great visionary, so I was very happy to find out I was shooting with him again."
Delevingne posted a photo of herself posing with owls on Instagram in April, and she spoke about working with the birds.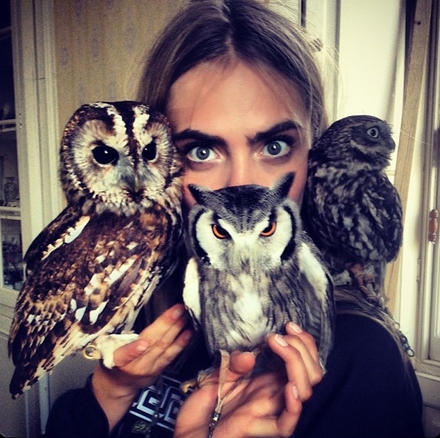 She said: "It was an amazing shoot - I got to shoot with owls! I love working with animals and especially owls.
"The best moments were when all the owls kept poo-ing on me - there was a real problem with poo on this shoot!"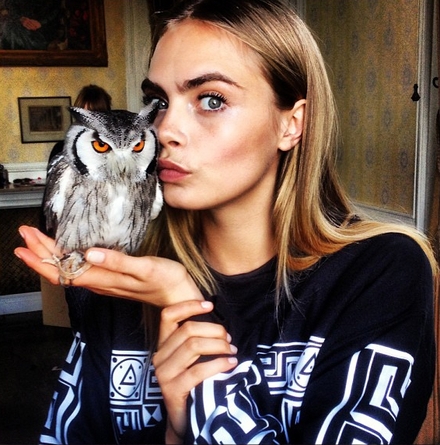 Images copyright Instagram/Cara Delevingne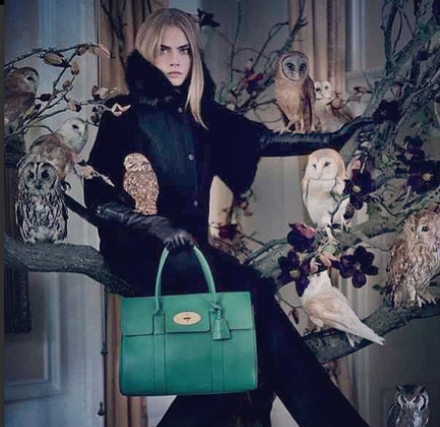 Delevingne also gave her Instagram followers a peek at her Mulberry campaign, which shows her posing with a group of owls, holding a green Bayswater bag.