Shobna Gulati has has hinted at the details of her upcoming final storyline on the cobbles of Coronation Street after viewers watched her get trapped inside a burning Rover's Return last night. Warning: Spoiler Alert!
Gulati, who plays Sunita Alahan, has hinted that her character may be the number one suspect in the arson attack on the pub and that she could die before she can clear her innocent name.
In scenes aired this week, Sunita is trapped in the pub after ex-boyfriend Karl (John Michie) commits an arson attack in the basement, trapping Sunita and landlady Stella Price (Michelle Collins) inside. Sunita will be rescued from the blaze and will spend the next few weeks fighting for her life in ICU.
After the fire is extinguished, a police investigation is launched which will focus on the use of the spare keys of the pub as the means of entry. When the keys are found in Alahan's handbag, the locals immediately turn on her as they suspect the worst.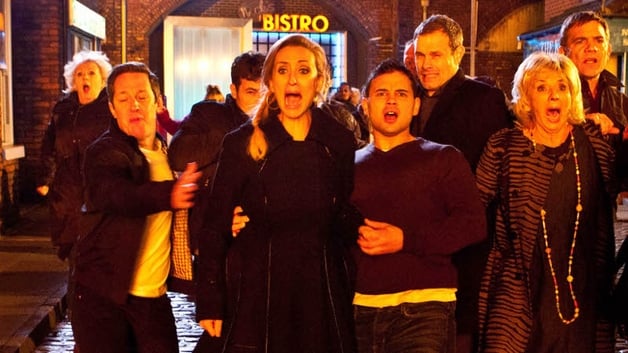 "They'll be calling me 'Sunita the sicko' and 'Sunita the psycho'. It's all happening," Gulati explained during press interviews.
"I went to see the new producer (Stuart Blackburn) and he said, 'Sunita is going to be discussed for a long time to come, even after she's gone'. Obviously it might be resolved, but it might not be. We don't know."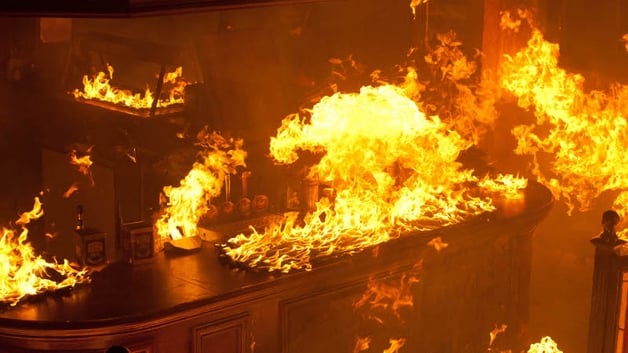 Alahan will succumb to her injuries from the fire early next month as her on-off partner Dev keeps a vigil by her bedside.
The next episode of the soap will air tomorrow night, Wednesday March 20th, at 7:30pm on ITV.