New music-based show The Hit debuts tonight at 9.30pm on RTÉ Two with Royseven and Brian McFadden and presenter Laura Whitmore and we've got some exclusive shots to whet your appetite.
As part of Format Farm - an innovative series of homegrown entertainment pilots on RTÉ One – The Hit is a music competition giving fledgling songwriters a chance at chart success with an established artist.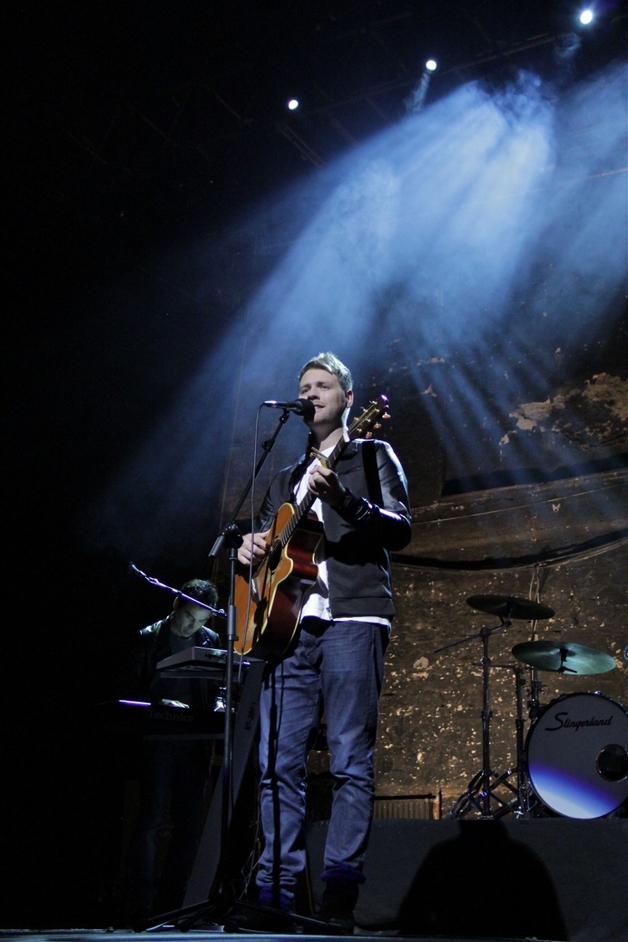 Unlike other music talent shows, where it's all about singing, The Hit focuses on songwriting. We'll see U2, Rolling Stones and Pogues producer Steve Lillywhite trawl through hundreds of submissions from wannabe songwriters and chose a shortlist of tracks to be presented to Brian McFadden and Irish pop rockers Royseven.
The songwriters must then pitch their songs to the two acts in the hope that they will pick their composition. The stars battle against one another and are under pressure to select one song they can turn into a hit. But ultimately it's the audience who decide when the two songs are released on iTunes at the end of the show and viewers download their favourite one.