The Tree of Life actress Jessica Chastain is in talks to co-star in a film about the death of Osama Bin Laden, helmed by Oscar winning The Hurt Locker director Kathryn Bigelow.

The actress, who became a household name when she starred alongside Brad Pitt in the Terrence Malick film as well as The Help, is set to take on the role of a field intelligence analyst.

Bigelow has been working on the project with Oscar winning screenwriter Mark Boal since before the May 2011 attack that killed bin Laden in Pakistan.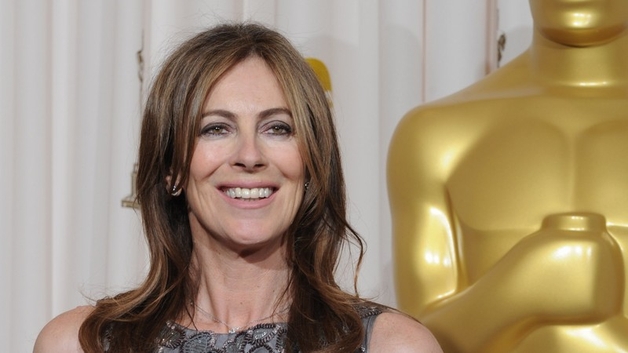 Kathryn Bigelow pictured at the 2010 Oscars, where The Hurt Locker picked up six awards
Deadline has reported that Mark Strong and Edgar Ramirez are also in talks to star in the film.

If cast, Chastain would undergo intense training to play the as-yet-unspecified character and while she's known for more delicate performances, she showed her tough side as a Mossad agent in John Madden's The Debt.

The actress also recently wrapped on the Guillermo del Tor-produced horror Mama and will also make her Broadway debut later this year in an adaptation of Henry James' The Heiress.