Following her divorce from husband of six-years, Ashton Kutcher, Demi Moore has spoken about her fears for the future.
In an interview with her friend Amanda de Cadenet for Harper's Bazaar magazine, the 49-year-old actress made a startling statement.
She said that she originally feared being abandoned but that her biggest fear now is "not having the courage to reach her full potential.
"There is no way to reach your fullest potential if you don't really find the love of yourself.
"What scares me is that I'm going to ultimately find out at the end of my life that I'm really not lovable, that I'm not worthy of being loved.
"That there's something fundamentally wrong with me."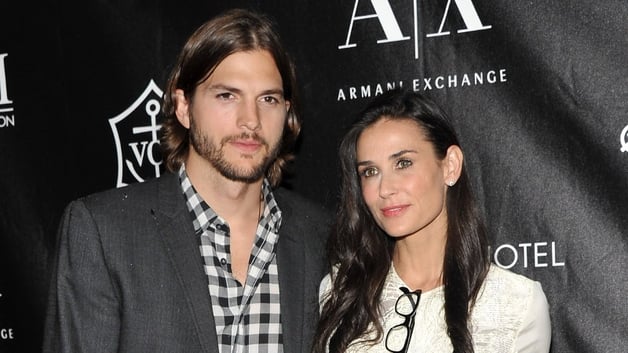 Ashton Kutcher and Demi Moore pictured shortly before their split last year
As well as speaking out about her anxieties, Moore also opens up about her body image, which has been the subject of much speculation following her split from Kutcher.
The mother-of-three admits to having a "love-hate relationship" with her body however her attitude has changed over the years.
She added: "I sit today in a place of greater acceptance of my body and that includes not just my weight, but all of the things that come with your changing body as you age, to now experiencing my body as extremely thin.
"Thin in a way that I never imagined somebody would be saying to me, 'You're too thin, and you don't look good'."
The interview comes ahead of Moore and de Cadenet's new television show, The Conversation where A-Listers including Gwyneth Paltrow, Lady Gaga and Jane Fonda have spoken out about the challenges they face in their daily lives.
Prior to her relationship with Kutcher, Moore was married to actor Bruce Willis for 13 years, following her marriage to singer Freddy Moore when she was 18-years-old which ended in 1984.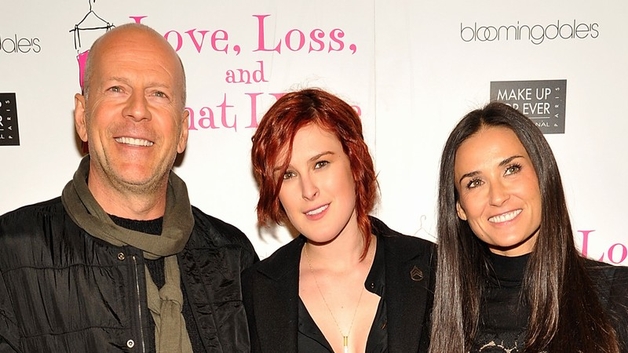 Bruce Willis pictured with former wife Demi (right) and one of their three daughters, Rumer