Ahead of the return of The Muppets to the big screen, Miss Piggy has a battle on her hands between the two loves in her life.

Directed by The Flight of the Conchords James Bobin, The Muppets are returning to the big screen in a film which, along with all the puppet favourite, will co-star Mila Kunis, Amy Adams and Jason Segel.

According to People Miss Piggy is still very much love-struck for Kermit the Frog but there is another love in her life, her pet poodle, Foo-Foo.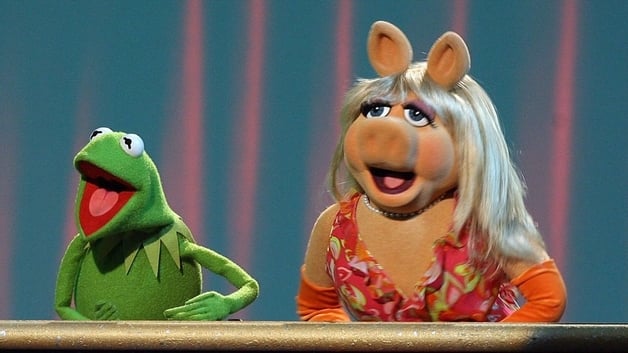 The legendary couple: Kermit the Frog and Miss Piggy
Piggy was forced to rehome her pooch as she was "getting a little nippy" with "Kermie".

She said: "[Foo-Foo] really didn't much care for Kermit, it seems.
"She seems to be prejudiced against green people. Anything the color green, she would nip at. So in order to have a future with my Kermie, I had to make that sacrifice.
"But Foo-Foo is still a part of my life, I still see her."
She added: "I am sending Foo-Foo to therapy. I am hoping we can all be one happy family sometime in the near future."
The Muppets is due to open in Irish cinemas on February 10 2012.