David Arquette has a new girlfriend, according to reports and has told Howard Stern that she is 'adorable'.
It has only been a year since the Scream 4 star split from Friends actress Courteney Cox, but it looks like David Arquette has a new romance on the cards with Entertainment Tonight news reporter, Christina McLarty.
Speaking to Howard Stern about his new girlfriend, Arquette said: "She's adorable."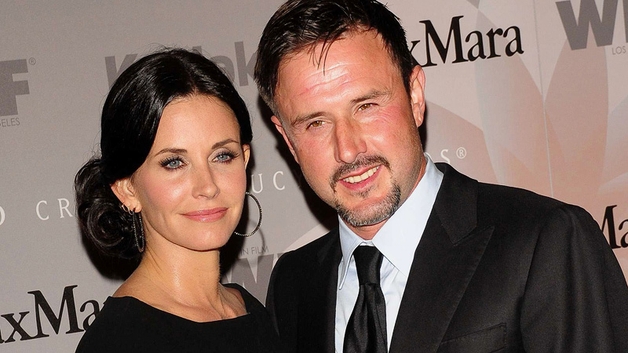 Cox and Arquette announced their separation last October, after 11 years of marriage
The current Dancing with the Stars contestant continued to explain to Stern that he met McLarty at a "boat party," before adding that the pair try to see each other as much as possible.
Arquette further pitched in: "I'm not one to run around with different girls. I like someone that makes me feel good and that I can make feel good."
In an interview with People magazine two weeks ago, Arquette stated that he was "having fun" in the dating game saying: "I like relationships. I want to be in one."