Popstar Selena Gomez took everyone in Las Vegas by surprise last night, when she arrived onstage sporting a 'Justin' tatoo on her wrist.
However, the mark, which featured her boyfriend Justin Bieber's first name with a heart underneath it, seemed to be written in magic marker.
Later, Gomez's representative confirmed that it wasn't a permanent marking and was in fact a marker.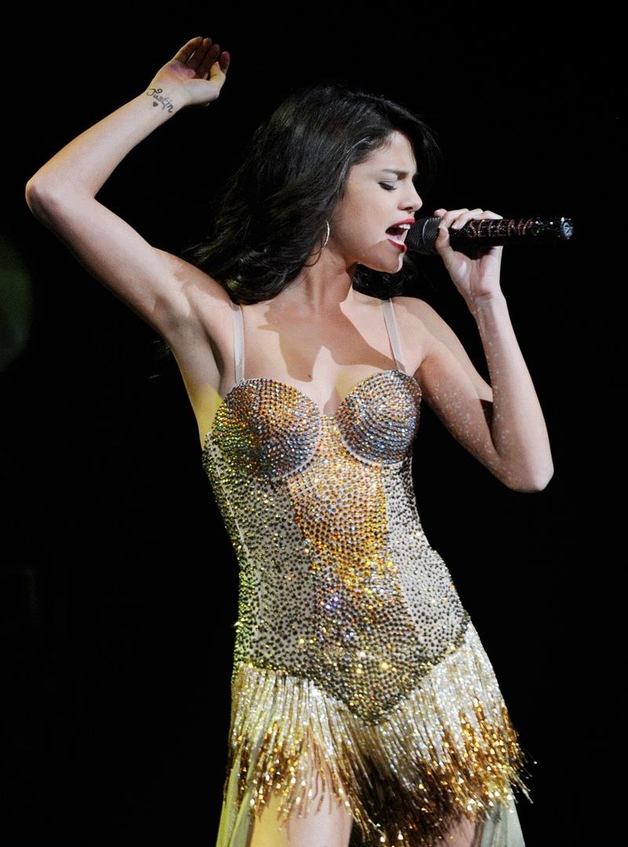 Disney star Selena Gomez goes gold for the night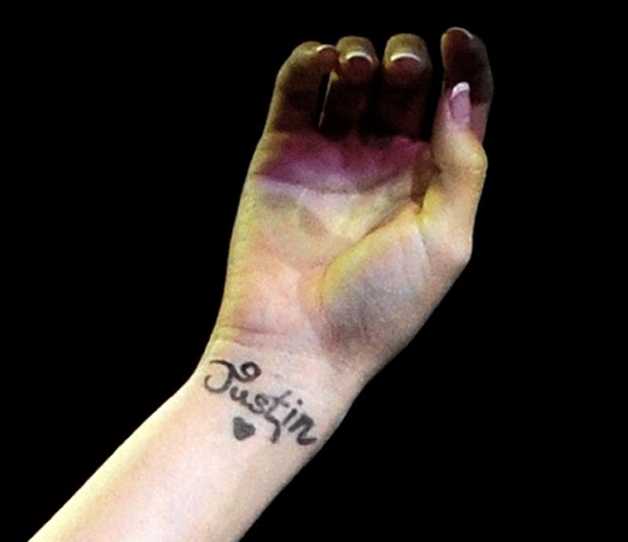 Gomez spoting her fake 'Justin' tatoo
The Disney Channel star danced around the stage in a tight figure hugging gold sparkly dress last night as she performed in Sin City's Mandalay Bay
Bieber has recently spoke out about wanting to be a young dad. The Baby singer said: "I want to be a young dad, by 25 or 26 I want to see myself, like, married or start looking for a family."