Bono has revealed that Paul McCartney slid down the banisters when he came to U2's studio to give the band a pep talk.
According to the U2 singer, Macca slid down the stairs on the way in and explained how he, Ringo, John and George would begin recording backing tracks at 9am, go for an egg sandwich, pint and a cigarette at noon, and then return and finish the songs by five.

Inspired by their system, U2 tried a similar strategy that week, Bono explains, but wound up still in the recording studio at 4am. Bono tells the anecdote to Elvis Costello on a repeat screening of Spectacle, Costello's interview and performance show.

Bono and The Edge also discuss the formation of U2 on the show which is screened on Sky Arts1 on August 29. "We had no history of musicianship," Bono says. "Remember, we formed a band before we could play. It's kind of comedic. We're looking at all these more experienced people, going, 'OK, we'll have that and we'll have that and we'll have that,' like you're walking around with a shopping bag.

"But somebody else said, 'You also need the talent bit.' And it never dawned on us that we mightn't have any." Bono and The Edge also discuss the influence and wisdom of their producer Brian Eno, as well as a time the acclaimed producer and former Roxy Music man became so exasperated with their recording of Where The Streets Have No Name that he tried to erase the song from the album. "A junior engineer had to physically drag him out of the recording studio," the pair remember.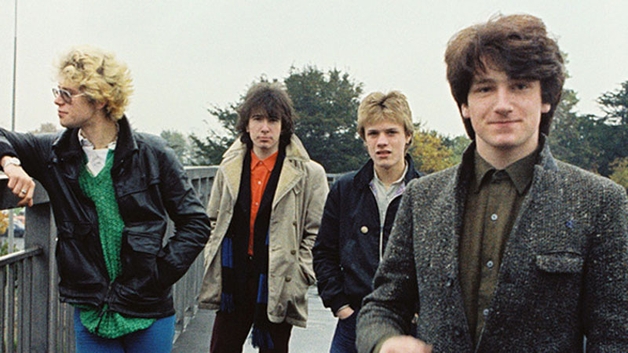 U2 pictured by the RTE Guide outside RTÉ in 1979. Bono and The Edge talk about the band's early days on a new series of Spectacle on Sky Arts

Bono and The Edge also perform tracks including Stuck In A Moment You Can't Get Out Of on the show and also join their host in a performance of his song Pump It Up and U2's Get on Your Boots.

Over the course of the series, Costello also welcomes artists including Sheryl Crow, Lyle Lovett, Nick Lowe and Bruce Springsteen.