About the Show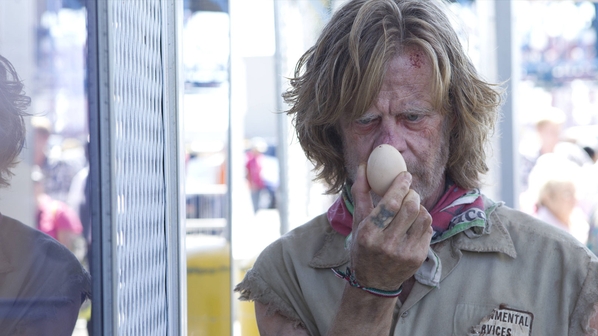 Oscar-nominated WILLIAM H. MACY and EMMY ROSSUM star in this fiercely engaging and fearlessly twisted dramedy series. Chicagoan Frank Gallagher (Macy) is the proud single dad of six smart, industrious, independent kids, who without him would be... perhaps better off. When Frank's not at the bar spending what little money they have, he's passed out on the floor. But the kids have found ways to grow up in spite of him. They may not be like any family you know, but they make no apologies for being exactly who they are.

Season three picks up 137 days since we last spent time with the Gallaghers. It's almost Easter. Jimmy (series star JUSTIN CHATWIN) has moved into the house. Frank is missing. And although no one else seems to mind, Debbie's (series star EMMA KENNEY) worried about him. Everything is status quo ? except for the mystery Town Car parked out front.

Fiona (Rossum) struggles to accept the new 'boring' Jimmy, who's become something of a Mr. Mom/househusband. After Fiona loses her job doing biohazard cleanup and looks into her options with a GED (not many), she goes to see her old boss, Meg (guest star DIORA BAIRD) who offers her the chance to promote her own club night -- for a price. Fiona accepts and puts the family a thousand dollars in the hole.

Waking up in Juarez, Mexico with no money and no passport after a months-long bender, Frank enlists the help of local coyotes and drug smugglers to get him across the border and back into the U.S. Meanwhile, Estefania's drug cartel father, Nando (guest star PÊPÊ RAPAZOTE) kidnaps Jimmy, making him promise to take proper care of his daughter (guest star STEPHANIE FANTAUZZI). Lip (series star JEREMY ALLEN WHITE) is sentenced to community service after stealing a college laser for a lucrative robotics contest. Baby Hymie causes Jody (series star ZACH McGOWAN) and Sheila (recurring special guest star JOAN CUSACK) extreme exhaustion. And neighbors Kev and Veronica (series stars STEVE HOWEY and SHANOLA HAMPTON) attempt to boost their web traffic (and bank accounts) by creating costumed 'master and slave' pornography.

Cast
William H. Macy - Frank Gallagher
Emmy Rossum - Fiona
Justin Chatwin - Steve
Ethan Cutkosky - Carl
Shanola Hampton - Veronica
Steve Howey - Kevin
Emma Kenney - Debbie
Cameron Monaghan - Ian
Jeremy Allen White - Lip
Laura Slade Wiggins - Karen
Joan Cusack - Sheila
Executive Producers

Paul Abbott - Executive Producer
John Wells - Executive Producer
Andrew Stearn - Co-Executive Producer