Episode Guide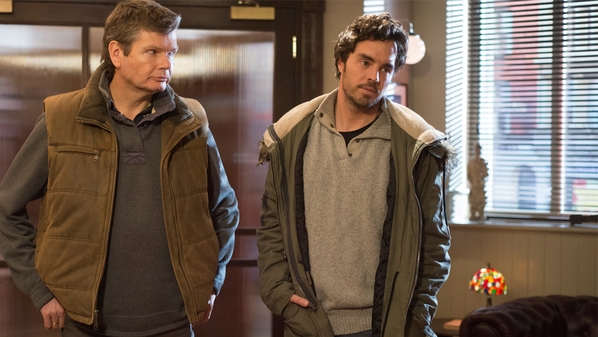 Episode 5

Geoff is trying his best to block the anniversary of Pavel's death but not doing a very good job of it. And Shane's in a debt spiral - all of his own making.
Episode 4

Fiona is overjoyed that Geoff is back, so that she can finally see the back of Max, but is surprised when Geoff has other ideas.
Episode 3

Launch night for Kate's new pop-up. Who could say no to free champagne? And Anthony's got a great honeymoon idea for Jojo so why is she less than enthusiastic?
Episode 2

It's Emma's 18th birthday party. What could possibly go wrong? Meanwhile Kate's enduring a loved-up Shane and Zoe, and not liking it one bit.
Episode 1

Jojo's back with a ring on her finger and a new husband in tow, but has she married the right man?

Fiona - AISLING O'SULLIVAN
Zoe - AMY MANSON
Kate - KELLY GOUGH
Philip - SAM KEELEY
Max - CRISTIAN SOLIMENO
Emma - TARA LEE
Shane - KEITH McERLEAN
Jojo - CHARLENE McKENNA
Anthony - MICHAEL MALARKEY
Maeve - GER RYAN
Des - MARK LAMBERT
Ed - BRIAN DOHERTY
Brian - DERMOT MURPHY
Geoff - DAMON GAMEAU

Writer - Tom Farrelly
Created by - Lisa McGee
Director - Liz Gill
Producer - Jonathan Curling
Executive Producers - Suzanne McAuley and Michael Parke