Episode Guide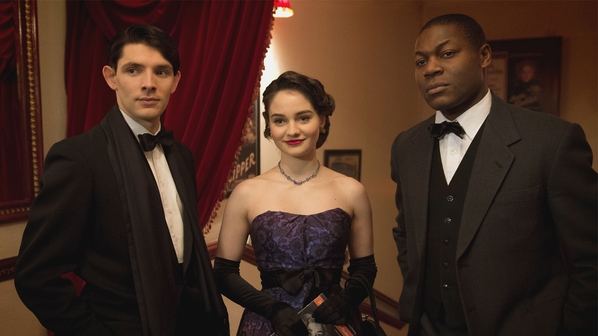 Episode 3 - Elegy For April
A year has passed since the end of Silver Swan. Quirke is fighting a battle with grief and drink - and losing heavily - while Phoebe is forging a new life for herself with the help of a group of oddly assorted friends.
Phoebe is worried that her friend April hasn't been heard from in over a week. Lonely and desperate for deeper connections in her life, Phoebe asks Quirke for help, and Quirke, eager to reconnect with his daughter and to keep his own demons at bay is quick to give it.
As Quirke begins to investigate, April's well connected family close ranks and Quirke finds himself alone in pursuit of the missing girl and involved in a world where race and class determine who the spotlight shines on and who is left alone.
Episode 2 - Silver Swan
It is early 1957 and the Griffin family has been blown apart since the revelation in Boston that Quirke is Phoebe's natural father. Quirke is drinking heavily; Mal and Sarah's marriage is on the rocks; Sarah is regretting the missed chances of twenty years before; Quirke and his adoptive father the formidable Judge Garret Griffin are estranged; and Phoebe has decided to assert her freedom from the lot of them by moving out of the family home.
Nothing anyone can say can dissuade her, and Quirke resolves to look out for her as best he can. But Phoebe pushes Quirke and the family away, defiantly taking up with a louche and dangerous young man by the name of Leslie White.
Episode 1 - Christine Falls:
Dublin, in the late autumn of 1956. City pathologist Quirke stumbles late one night from a party in the nurses' quarters with a view to sleeping off his hangover in his subterranean pathology lab. To his surprise his quiet refuge has been invaded by his adoptive brother, obstetric consultant Malachy Griffin, who is at Quirke's desk completing some paperwork for a recently deceased patient named Christine Falls. When Quirke returns next morning to find Christine's body gone, he remembers his brother's odd behaviour, and becomes consumed by curiosity over what Mal was doing.
Slowly he closes in on Mal's secret, all the time stirring up a hornets' nest of trouble for himself and he begins to understand that there are some truths that may be better left untold.