Episode Guide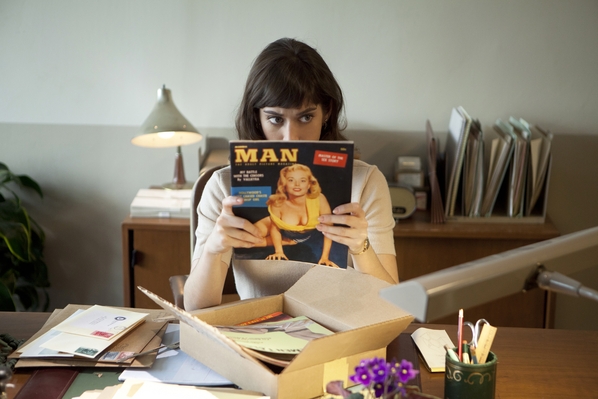 Episode 12 - Manhigh
Masters' work on human sexuality culminates with a hospital-wide presentation of his and Johnson's research findings. But when Masters attempts to push the envelope, the doctors' response is not what he had hoped.

Episode 11 - Phallic Victories

Masters prepares to present his findings. Dr. DePaul opens up to Virginia.

Episode 10 - Fallout

The hospital takes part in a nationwide civil defense drill, and the heightened atmosphere escalates conflicts among the staff.
Episode 9 - Involuntary

Haas and Vivian's wedding plans get sidetracked. Libby keeps a secret.

Episode 8 - Love and Marriage

Masters and Johnson enlist outside help. Scully battles his sexual desires
Episode 7 - All Together Now

Masters and Johnson continue their sexual response study - now as participants - but Johnson fears their work may be interfering with Masters' home life.
Episode 6 - Brave New World

Libby and Masters travel to Miami for some much needed rest and relaxation, but Masters is drawn back into his work by a sexually adventurous couple next door.
Episode 5 - Catherine

When Masters and Johnson expand the study to include couples, they discover that the science of sex is easily complicated by the mystery of attraction.
Episode 4 - Thank You For Coming

With the study back in the hospital, Masters and Johnson recruit new participants on campus.
Episode 3 - Standard Deviation

Masters and Johnson continue their research at the brothel, but skewed data confirms that Masters must get the study back into the hospital.
Episode 2 - Race to Space

On the heels of Masters' proposal that they participate in the sexual response study, Johnson considers the best course of action to keep her job, only to find she no longer has one.
Episode 1 - Pilot

William Masters, a doctor in the field of obstetrics and gynaecology at Washington University in St Louis, runs a successful medical practice by day and conducts a secret study of human sexuality by night.