Episode Guide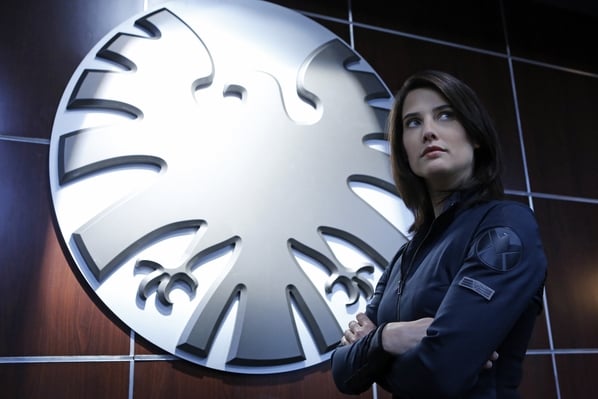 Episode 14 - T.A.H.I.T.I.
Coulson goes on the attack to save Skye-enlisting the aid of Ward's former S.O. John Garrett (Bill Paxton)-and uncovers shocking truths about his own life and S.H.I.E.L.D.

Episode 13 - T.R.A.C.K.S.
Hot on the trail of the Clairvoyant, Coulson and his team board a mystery train that seems to be headed for certain death.

Episode 12 - Seeds
Coulson and May uncover startling information about Skye's past, while the team is swept into a storm at S.H.I.E.L.D. Academy
Episode 11 - The Magical Place
Coulson uncovers vital information about the mystery of his death, but, with Centipede out for blood, this knowledge may come at the cost of one of the team.
Episode 10 - The Bridge
Phil Coulson takes the war back to Centipede, and this time he brings in Mike Peterson for some super-soldier support.

Episode 9 - Repairs
Phil Coulson and his Agents of S.H.I.E.L.D. are haunted by a mysterious force that threatens to destroy them all, and only a deeply hidden secret from May's past can save the team.

Episode 8 - The Well

In the aftermath of the Dark Elves' assault on Earth, Coulson and his team are called in to pick up the pieces... and find an artifact that may kill one of them.

Episode 7 - The Hub

Dangerous secrets are being kept from Coulson's team and he works the system to save Ward and Fitz when they are sent on a Level 8 classified mission that may end in tragedy.

Episode 6 - F.Z.Z.T.

When floating bodies turn up, Coulson and the Agents of S.H.I.E.L.D must hunt down an elusive killer. No one is safe.
Episode 5 - Girl in the Flower Dress

Coulson and the team travel to Asia to rescue a young man with an unusual and dangerous power. Meanwhile, Skye has a secret that jeopardises her relationship with the team.

Episode 4 - Eye Spy

Coulson and the team go after a mysterious master thief, only to discover that she has connections to Coulson that could ruin his life.

Episode 3 - The Asset

It's a race against the clock when Skye leads the team to find Dr Franklin Hall, who has been abducted by unknown kidnappers.
Episode 2 - 0-8-4

Coulson runs into Comandante Camilla Reyes when he and the agents travel to Peru to investigate a mysterious object.

Episode 1 - Pilot

Agent Phil Coulson is back in action and in order to track an unknown enemy, he has assembled a select group of Agents from the worldwide law-enforcement organization known as S.H.I.E.L.D.