Episode Guide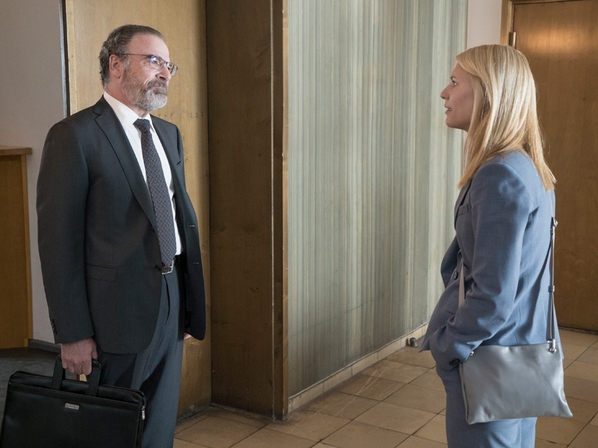 Episode 12 - A False Glimmer
The clock runs out. Season finale.
Episode 11 - Our Man in Damascus
Carrie follows a lead.
Episode 10 - New Normal
A new threat emerges.
Episode 9 - The Litvinov Ruse
The CIA and BND make a play.
Episode 8 - All About Allison
Carrie needs Allison's help. Quinn's plans change.
Episode 7 - Oriole
Carrie reconnects with old friends. Saul opens up to Allison.
Episode 6 - Parabiosis
Saul orders a sweep at the station. Carrie looks to Düring for support.
Episode 5 - Better Call Saul
The hacktivists rise up. Quinn covers for Carrie. Dar and Allison assess the damage.
Episode 4 - Why Is The Night Different
Answers elude Carrie. Saul and Allison run an operation.

Episode 3 - Super Powers
Jonas and Carrie revisit her past. Quinn stalks his prey.
Episode 2 - The Tradition Of Hospitality
Carrie and Düring visit a refugee camp. Saul and Allison are at odds.

Episode 1 - Separation Anxiety
Carrie is thrust back into the world she left behind in the wake of a CIA data breach.