Episode Guide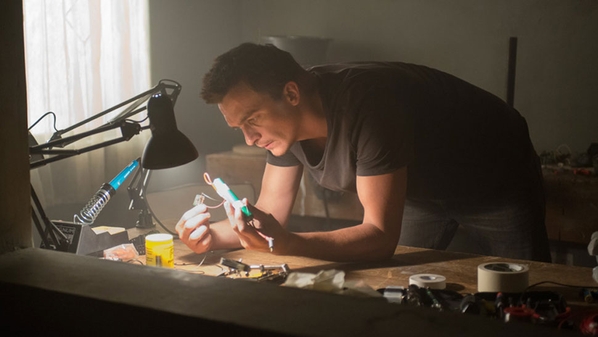 Episode 12 - Long Time Coming
Carrie and Saul investigate what she saw in Islamabad. Season finale.
Episode 11 - Krieg Nicht Lieb
Carrie puts her life on the line to get her team out of Pakistan.
Episode 10 - 13 Hours In Islamabad
The security breach at the Embassy has far reaching consequences.
Episode 9 - There's Something Else Going On
Carrie improvises to salvage her mission. And the CIA closes in on a leak.

Episode 8 - Halfway To A Donut
Carrie organises a last-ditch operation. Lockhart and Martha stall the ISI.

Episode 7 - Redux
Lockhart arrives. Carrie's investigation gets complicated.

Episode 6 - From A To B And Back
Carrie puts her operation in motion.

Episode 5 - About a Boy
Carrie works a frightened asset. Quinn and Fara stake out a new suspect.

Episode 4 - Iron In The Fire
Carrie gets a tip. Saul calls in a favor. Fara uncovers a conspiracy.
Episode 3 - Shalwar Kameez
Carrie ventures a delicate alliance with her counterpart at Pakistan's secretive Inter-Services Intelligence (ISI). Fara fails to recruit a key asset, forcing Carrie to intervene. Still reeling over events in Islamabad, Quinn zeroes in on a potential lead.

Episode 2 - Trylon and Perisphere
An official inquiry brings Carrie back to the States, where she struggles with her ambivalence towards motherhood. Quinn spirals out of control, while a disgraced former case officer reveals disturbing new information.

Episode 1 - The Drone Queen
As CIA Chief of Station in Kabul, Carrie makes a critical decision when her counterpart in Islamabad delivers urgent intelligence on a high value target. Back in the States, Saul struggles to adjust to his new role in the private sector.