About the Show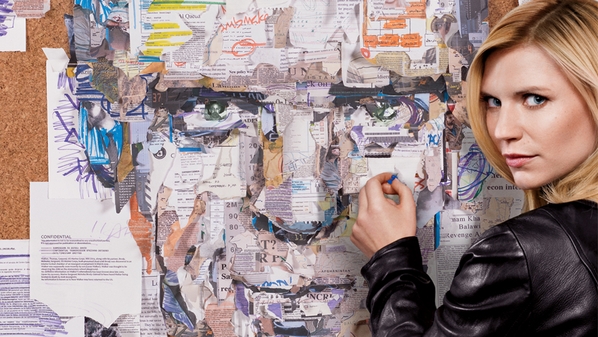 In the wake of Israeli air strikes against Iran, the Middle East threatens to erupt in fresh violence. In Beirut, flags bearing the Star of David, and the Red, White, and Blue, burn in the streets. A woman swims through the chaos towards the American embassy, trying to make contact. The abused wife of a Hezbollah commander, she carries information about an attack - retaliation against Israel's ally, the United States. But this would-be informant insists she will only speak to her one-time CIA handler: Carrie Mathison.
The problem: Carrie Mathison is no longer with the Agency. The disgraced ex-officer is on the slow path to recovery, after her manic flight in Season One nearly crashed the political career of American hero Nicholas Brody. Months after her expulsion from the CIA, the adventure and turmoil that once defined Carrie's life is now a dull memory, replaced by regular ECT treatment and her father and sister's protective cocoon. It's this fragile new existence that Carrie's former colleagues Saul Berenson and David Estes threaten to shatter, when they come to her door asking for help.
Meanwhile Nicholas Brody, several months into his inaugural term as a freshman Congressman, finds himself buffeted daily by competing agendas. Everyone has a plan for him - whether it's Vice President William Walden, fellow Marine Mike Faber, or terrorist mastermind Abu Nazir. While Brody strives to change the face of American foreign policy without bloodshed, he learns that doing so may not be good enough for Nazir. And with every lie he tells, the walls around him close in a little tighter, threatening to bring Brody down, along with his family and everything they've achieved since his return.
As the situation at home and abroad escalates, Carrie and Brody's worlds will collide yet again, deepening a relationship built on lies, suspicion and longing. Will Carrie finally be vindicated for the truth she was so close to uncovering? Can Brody keep his head above water, as opposing powers play him like a pawn? Whoever gains the upper hand in this dangerous pairing, neither Carrie nor Brody will come out of it unscathed.


Cast list

Claire Danes - Carrie Mathison
Damian Lewis - Nicholas 'Nick' Brody
Morena Baccarin - Jessica Brody
David Harewood - David Estes
Diego Klattenhoff - Captain Mike Faber
Jackson Pace - Chris Brody
Morgan Saylor - Dana Brody
Mandy Patinkin - Saul Berenson
Jamey Sheridan - Vice President Walden
David Marciano - Virgil
Navid Negahban - Abu Nazir
Rupert Friend - Peter Quinn