Episode Guide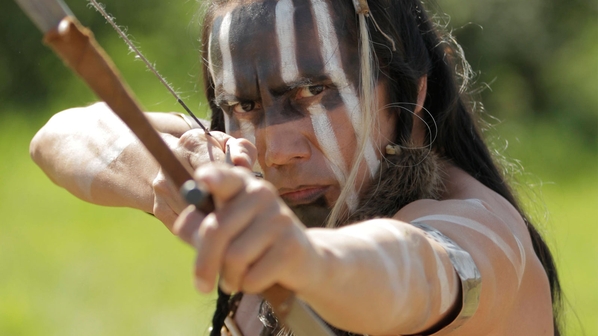 Episode 10: God of Chaos

Durant and Lily conspire to gain arriving investors' interests, after she pleads for Cullen to not let his vengeful path ruin him. Sean and Mickey McGinnes exact their own revenge on The Swede. Elam and Eva each begin to see the future differently. Cullen tracks down the elusive Sergeant Harper.


Episode 9: Timshel

Cullen Bohannon and the search party find the Cheyenne who attacked the surveyor's camp and later derailed a train; Elam and Eva discuss their future, before getting a strange visitor; and the railroad crew reaches the important 40-mile mark.


Episode 8: Derailed

A train is derailed by the Cheyenne and Durant orders Cullen to lead a team to track them. Lily moves out of Durant's coach and into her own tent beside the brothel, which allows her to become fast friends with Eva. Tension mounts for Cullen's team in the pursuit of the renegade Indian tribe.


Episode 7: Revelations

Durant braces for financial ruin after hearing from the government officials. Cullen weighs the options of continuing on his destructive path. Lily meets with the family of her late husband, Robert Bell.


Episode 6: Pride, Pomp and Circumstance
When Durant abruptly stops negotiating with the Cheyenne natives, Cullen and Elam will have to work together in order to save the lives of many in town.


Episode 5: Bread and Circuses
Joseph Black Moon and Reverend Nathaniel Cole travel into Cheyenne territory in hopes of a peace talk, while Joseph's brother endures a native ritual; Lily Bell and Thomas Durant continue to discuss the future of the railroad construction; and Cullen Bohannon and his crewman Elam settle their differences in a public fight.


Episode 4: Jamais Je Ne T'oublierai
Cullen Bohannon continues his vengeful quest of justice for his wife's murder; Lily Bell arrives at Hell On Wheels to learn more about her deceased husband's employer, Thomas Durant, and his railroad; and Elam finds solace in the arms of another social outcast, Eva, a prostitute.


Episode 3 - A New Birth of Freedom
When Lily goes missing, Durant organizes a search party. A subsidiary request prevents Cullen from his continued search for the sergeant involved in the murder of his wife.


Episode 2 - Immoral Mathematics
Lily encounters natives in the wilderness. Cullen is questioned in regards to his recent actions against others. Meanwhile, Durant continues his push for political gain through his persuasions.


Episode 1 - Pilot
The year is 1865 and after his wife is killed, Cullen Bohannon, a former Confederate solider decides to enact revenge on a group of corrupted Union officials. However, to do so, he will have to work and travel with the construction unit of the transcontinental railroad