Episode Guide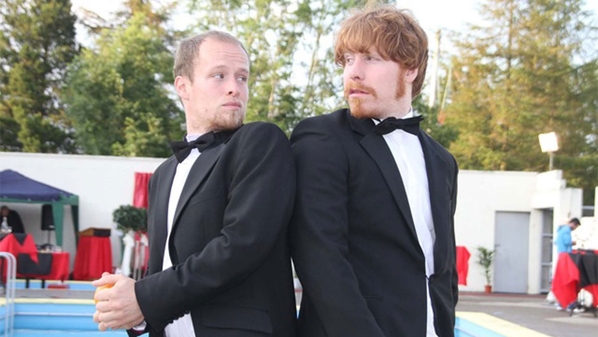 Episode Six
Buzz's sex life is causing him problems and he turns to Boo for a solution, who also holds the final key to Eddie's dream. Viper has gone into hiding and when his insurance policy falls though he's abandoned by Dragon, leaving him without any backup.
The whole town turns out for a major event on the social calendar which a lonely and dejected Viper decides to gatecrash. An intimate moment between Eddie and his ex gives him the opportunity to make amends.

Episode 5
After being up all night Eddie is asked to perform a very important duty for Salmon. The pressure mounts on an exhausted Eddie when Uncle Mick offers a surprise solution to his problems, but there's a catch.
Eddie tries to get help from the lads but some crossed wires result in chaos up at Uncle Mick's farm. Meanwhile, Viper is getting hassle from local lads and comes up with a unique way of deflecting the heat.

Episode 4
After getting a vision in a dream, Buzz visits Eddie in the middle of the night with the answer to all of their problems. The Viper has to rethink his plans and goes to see Scorpio who puts him in touch with some lads from out of town.
Buzz persuades Eddie to visit a clairvoyant with him and soon becomes obsessed with what she tells him is in store. Viper employs Simcard and gives him his dream job, but when Simcard gets Frenchtoast involved things go pear shaped.

Episode 3
Having lost the cottage, the lads are all homeless. Buzz and Frenchtoast decide to move in with Simcard, leaving Eddie to move back in with his mother.
After a fallout with the other boys, Eddie wins them over with promise of work at an LA pool party that Cowboy is organising for a mystery client. The pool party turns out to be a quite the event, but not in the way anyone had imagined.

Episode 2
Boo turns up with an offer the lads can't refuse that will bring them and the cottage into the new millennium. Viper is scheming to bring his big plan to fruition, but he realises he needs help from Simcard to make it happen.
A new business at the cottage turns it into one of the town's hotspots but the lads have some quick thinking to do when Buzz bumps into his aunty and she tells him she wants to visit.

Episode 1
A spur of the moment lie told by Eddie in order to impress his ex-girlfriend sets his life off into a whole new direction. Frenchtoast also plans on changing his life for the better, but is finding it difficult to get help from the lads, especially Buzz, whose sex life has unexpectedly reached a new high.