Support Information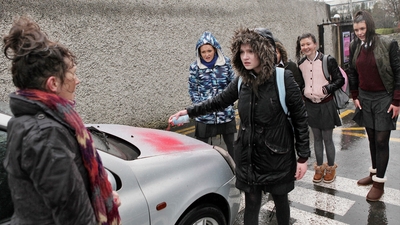 Bullying Support Information

ISPCC dedicated Bullying Support Service
Text BULLY to 50101 (free – available 10am-10pm everyday)
http://www.childline.ie (one to one live web chat available 10am-10pm everyday)
Call Childline 1800 66 66 66 (open 24 hours, free to call)
For parents or other adults concerned about bullying the ISPCC Support Line is available Mon-Fri 9am-5pm on 01-6767960.

Script Peek
***spoiler alert***
Rachel's bullies have been relentless in their torment. Amanda and her cronies have punished Rachel in all kinds of cruel and humiliating ways and poor Rachel sees no way of escape. Niamh and Paul are worried but Rachel won't speak up. Instead Rachel has suffered in silence but there is only so much one girl can take.
Amanda's cruelty seems to know no bounds and even though Rachel has carried out some of her twisted pranks, Amanda's latest nasty game was too much. Amanda tried to get Rachel to make fun of a schoolmate with a disability but Rachel refused. In a bid to escape the consequences, Rachel got herself suspended on purpose and has been hiding out at home. However Amanda's malice is not just confined to school.
Click here to read actual pages from Sunday's script (pdf).
Tune in to RTÉ One on Sunday at 8pm to find out what happens next.

Charlotte and Rachel Interview
You can see our exclusive interview with Martha Fitzpatrick (Charlotte) and Niamh Quirke (Rachel) where they discuss their friendship, filming their first kissing scenes and their highlights so far.

Click here for the interview.