Episode Guide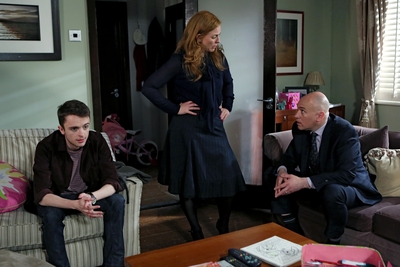 Tuesday 31st May - Episode 092
The O'Briens continue to put more posters of Katy up. Debbie confides in Ciarán how hard things are and how as a family they are struggling. While Ciarán lends a sympathetic ear it is clear Debbie has someone else in mind that she would like to talk to.
Paul seems adamant to have Charlotte take the blame for what she and Oisin did to Jane. Failing that, he is willing to pay Jane off to drop the charges. Will Jane be tempted by Paul's offer?
Dan makes his excuses on a trip to the cinema with Laura and Sash and Laura can't help feel that he is playing cupid.

Kerri-Ann encourages Decco to try and get Paul onside so they can work together to get Charlotte and Oisin off. However, Decco is unaware of the lengths Paul is willing to go to make Charlotte confess to everything.
Written by Shona McCarthy
Directed by Gary Agnew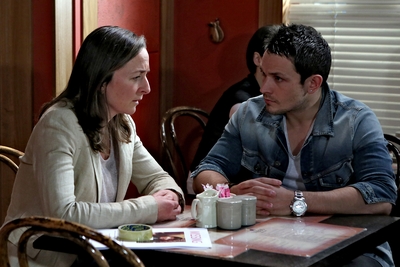 Wednesday 1st June - Episode 093
Sash has a go at Paul after she learns that he is blackmailing Charlotte to take the rap. Charlotte is left stunned when she learns that Paul is willing to go to the Guards about Paddy if she doesn't accept full responsibility.
Dolores helps distract Caoimhe for a few hours so Damien can sort out the nursery but how will Damien react when Pete lets the cat out of the bag?

Preparations are in motion for the launch of the new gym but when Dan learns the rent has gone up last minute he is not so confident there will be a gym, let alone a launch.
Debbie and Tommy try to keep their distance from one another but it is proving to be awkward for both of them.
Written by Senta Rich
Directed by Penny Shales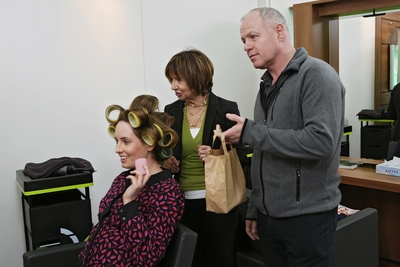 Thursday 2nd June - Episode 094
Dermot has some potential work for Damien and Pete. Damien refuses point blank but is left irked when Pete goes behind his back to enquire further about it.
Laura and Dan continue to get things ready for the launch and sign the new contract with their terms included. Meanwhile, Dan continues to try and bring Laura and Sash closer together.
Charlotte talks to Paul's solicitor and admits full responsibility but when Oisin learns Paul is blackmailing Charlotte he decides to take things into his own hands.
Debbie is finding things hard in work but Tommy is there to support her.
Written by Jennifer Davidson
Directed by Penelope Shales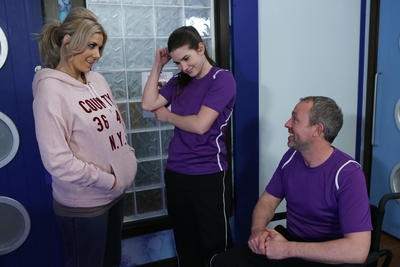 Sunday 5th June - Episode 095
Oisin manages to convince Jane to accept money from Paul in exchange for dropping the charges. However, Jane has one stipulation and that is that Paul must give her an apology for Callum leaving. Can Oisin convince Paul to do it?
The gym is officially opened and it seems Sash could be more help to Laura and Dan than they had first anticipated.
Dolores makes Pete and Damien work on the shed together but her intentions are in vain as they continue to bicker with one another.
Debbie finds it hard when Jackie mentions Katy in her speech and Tommy does his best to comfort her.

Written by Nick Wilkinson
Directed by Penelope Shales