Episode Guide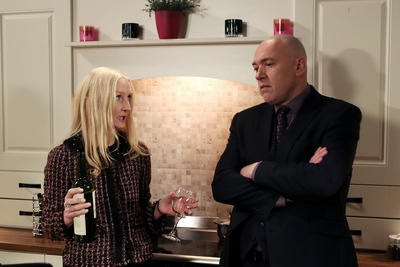 Tuesday 21st February - Episode 038
Pete breaks the news to Dolores that they are planning to buy the garage.
Nicola offers to dig Paul out of his financial hole.
Dermot and Ben leave for the safehouse. Will Jane go with them?
Things are heating up between Dean and Hayley: "The rogue chef and the tart with the heart"
Written by Jody O'Neill
Directed by Eleanor Cunney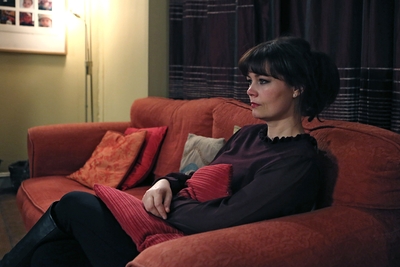 Wednesday 22nd February - Episode 039
The source of Wayne and Orla's good fortune is unveiled to Pete, thanks to Junior.
In order to save her house, Niamh brings in Christine for some sound financial advice.
Robbie delivers a surprising message from Dermot.
Following a game of cat and mouse, Dean and Hayley rekindle their romance.
Written by Senta Rich
Directed by Eleanor Cunney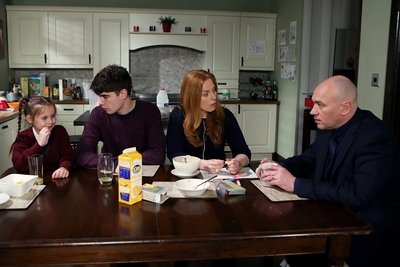 Thursday 23rd February - Episode 040
Dolores, determined to do the right thing, goes to see Paul Brennan with Orla and Wayne's ill gotten funds.
Oisín and Nicola take their leave but not before causing a little havoc in the lives of some Carrigstown residents.
Disillusioned with Jane, Callum reveals to Paul that Dermot has left Jane his house.
Dean reveals his feelings for Hayley but Sash tells him they may not be mutual.
Written by Senta Rich
Directed by Eleanor Cunney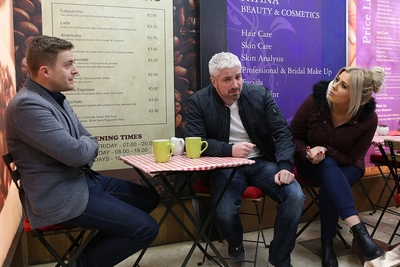 Sunday 26th February - Episode 041
Renee and Bob are shocked when Heather's doctor tells them they are releasing Heather into their care.
Dean, his ego wounded, tells Laura "you don't get serious with a girl like Hayley".
Tommy's upcoming divorce gives Debbie an idea.
Pete is becoming concerned about Wayne's ability to run a business and worries about his ideas for the garage.
Written by Jenny Roche
Directed by Jonathan Wright Miller