Episode Guide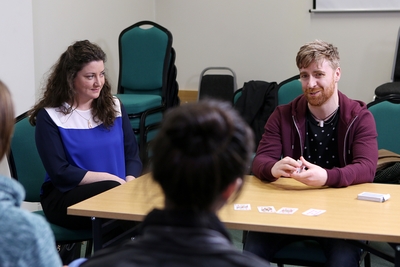 Tuesday 21st March - Episode 054
Things are beginning to heat up between Niamh and Marcus.
Kerri-Ann is convinced there is chemistry between Christiano and Troy but only time will tell...
Heather confronts Ciaran for lying and making her seem like she is crazy.
Miriam asks Debbie to encourage Emmet to continue to go to the group but she is unsure as to whether Miriam should be so involved in Emmet's life.
Written by Dara Higgins
Directed by Clive Arnold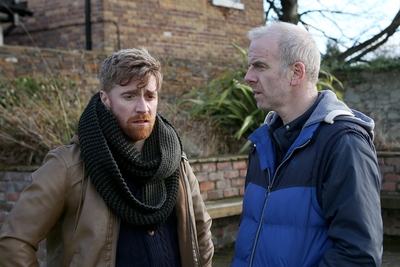 Wednesday 22nd March- Episode 055
Marcus asks Niamh if she has any dreams or aspirations for her own life and suggests her life could include him.
Miriam persuades Emmet to give a last minute class at her group.
Troy is concerned that Christiano has gotten the wrong impression of his intentions towards him.
Renee refuses to discuss the option of getting private care for Heather.
Written by Shona McCarthy
Directed by Clive Arnold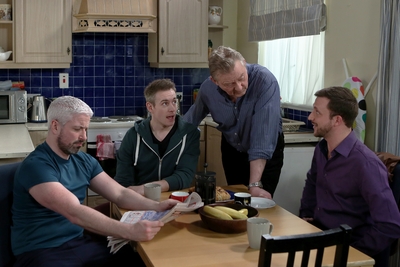 Thursday 23rd March - Episode 056
Ciaran manipulates Heather into thinking that Renee wrote the letter in order to make her seem crazy.
Hayley tries to blackmail Niamh and threatens to tell Paul everything.
Eoghan offers to go to the classes and asks Emmet to go for moral support.
Troy, in a bid to improve his career, decides to try his hand at interviewing and asks Christiano to be his first interviewee.
Written by Shona McCarthy
Directed by Clive Arnold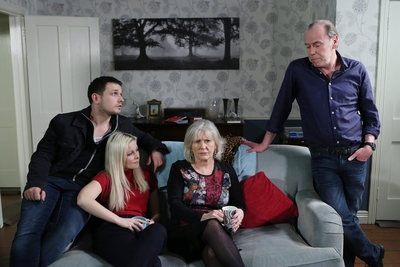 Sunday 26th March - Episode 057
Niamh goes a step too far in her plan to humiliate Paul.
Ray worries about Nora's new job and Ama panics when she hears her new boss is Cathal Spillane.
Kerri-Ann's dinner party really isn't to Decco's taste.
Charlotte's surprise visitor won't take no for an answer.
Written by Senta Rich
Directed by Eleanor Cunney