Episode Guide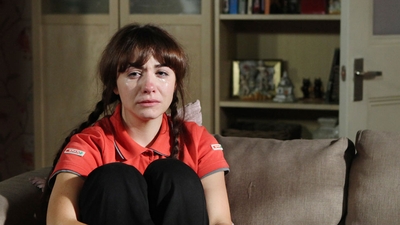 Tuesday 22nd July - Episode 115
Callum is confused as Katy continues to go from hot to cold.
Christy is determined to get out of hospital and Seán is committed to help.
Jo struggles with the pressure in The Hungry Pig and her behaviour raises Dermot's suspicions.
Written by Thomas McLaughlin

Wednesday 23rd July - Episode 116
Tensions flare between Jo and Dermot and he publicly confronts her about her secretive behaviour.
Carol is concerned that it is too soon for Christy to leave hospital but Seán remains optimistic.
Michael asks Callum what really happened between him and Katy.
Decco makes a date with Louise.
Written by Thomas McLaughlin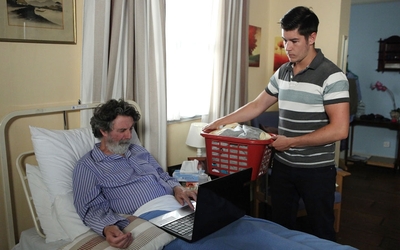 Thursday 24th July - Episode 117
Just as Callum finishes his community service he has a run in with an unwelcome visitor from his past.
Katy's temper reaches boiling point; she rows with Eoin and Debbie over Callum and has a massive blow-up in Phelan's.
Christy returns to Carrigstown but seems to find it all a bit overwhelming.
Ama tries to make Seán realise the reality of challenge he has ahead of him.
Written by Senta Rich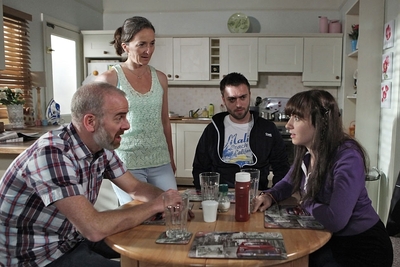 Sunday 20th July - Episode 118
Bob and Judith return from their travels and begin to settle back.
Christy's positivity is waning and he begins to really see the extent of the battle he faces.
Things get heated in the O'Brien household and Katy reveals more than she intended to - how will Eoin react?
Callum assures Jane that she has nothing to worry about with Scully's gang but is he the one who should be worried?
Written by Sarah Francis
Location Director -Jonathan Wright Miller / Gary Agnew
Director -David Whelan / Trevor Laffey