Episode Guide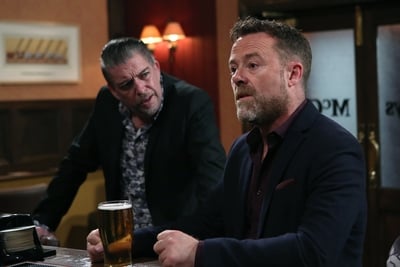 Tuesday 20th June - Episode 101
Renee threatens to tear up Brendan's newly formed family unit.
Caoimhe and Damien clash over Saoirse's care.
Sash's vision of the future leaves Laura feeling anxious.
Hannah encourages Emmet to join her at group, The Phoenix Way, and ask Katy to join in too.
Written by Thomas McLaughlin
Directed by Cóilín Ó Scolaí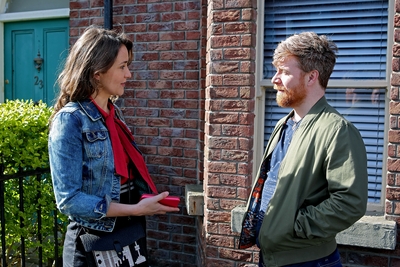 Wednesday 21st June - Episode 102
Renee makes a decision that could put Heather's new found happiness in jeopardy.
Carol realises that Nora has some history with Cathal Spillane.
Emmet is looking for work but neither Damien, nor Caoimhe, are eager to help.
Kevin agrees to help Brendan escape.
Written by Thomas McLaughlin
Directed by Cóilín Ó Scolaí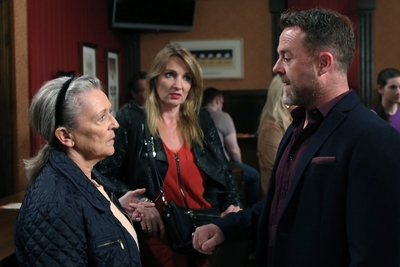 Thursday 22nd June - Episode 103
Kevin has helped Brendan, Heather and Ellie flee but Deegan smells a rat.
Laura allows her head to be turned by Yasmin when the reality of her future with Sash sinks in.
Miriam gives Emmet a hard time at group in order to help him achieve his full potential.
Jane is not impressed with Robbie's supposed treatment of Callum and looks for some leverage.
Written by Gavin Ryan
Directed by Cóilín Ó Scolaí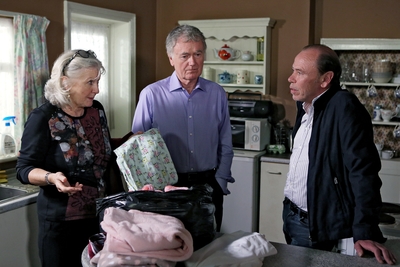 Sunday 25th June - Episode 104
Kerri-Ann urges Laura to tell Sash about her night with Yasmin.
Hannah gives Caoimhe some advice on how to handle Damien.
Robbie decides to put Jane's meddling to rest.
Renee receives the news she has been waiting for.
Written by Jody O'Neill
Directed by Cóilín Ó Scolaí