Episode Guide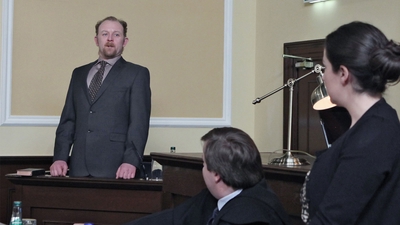 Tuesday 11th March - Episode 45
Yvonne struggles to contain her emotions as the rape trial begins.
Rachel is miserable and Paul's short temper doesn't make it easy for her to open up about what's happening.
Orla's excitement about the wedding takes a hit when she realises an extravagant day won't go down too well with Dolores.
Tommy is missing Judith and decides to let himself into her apartment. Judith meanwhile is reassured by Caoimhe's reaction to the news about Bob.
Written by Senta Rich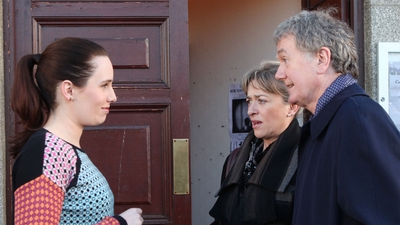 Wednesday 12th March - Episode 46
Bob is surprised that Caoimhe is so accepting of his relationship with her mother.
Yvonne has a tough time in court as the defense go through her chequered past and turn Carol's testimony against her.
Amanda's cruelty finally makes Rachel snap.
Wayne struggles to divert Dolores from her austere plans for the wedding but he plucks up the courage to tell her that he'll be splashing out on a special wedding present.
Written by Senta Rich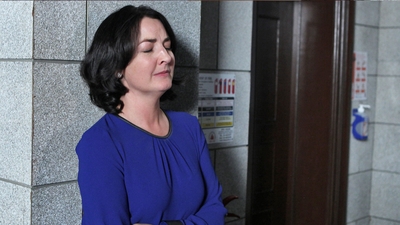 Thursday 13th March - Episode 47
Carol has been reminded of Yvonne's past transgressions and her sympathy for her is disappearing.
Yvonne meanwhile is losing hope as the court case looks to be going against her.
Niamh and Paul are feeling guilty about not spotting Rachel's troubles and they take no prisoners when they go to meet her principal.
Written by Carmel Callan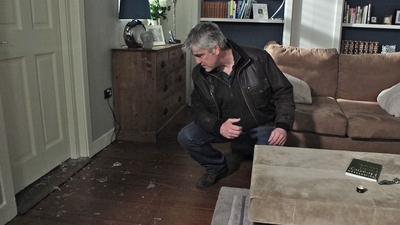 Sunday 16th March - Episode 48
Tommy struggles to hide his jealousy as Bob and Judith enjoy their new romance.
Yvonne is unsure of how to deal with the aftermath of the trial as she fears her past may have alienated Dan.
Rachel is surprised when Ciara tries to apologise and she decides it's time Ray knew the truth.
Wayne feels powerless to defy Dolores' bargain basement wedding plans and Niamh is forced to hold her tongue against Dolores' jibes.
Written by Hilary Reynolds
Location Director - David Whelan
Director - Gary Agnew