Episode Guide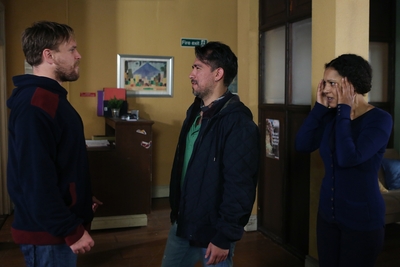 Tuesday 19th July - Episode 116
Dermot is anxious now that his day in court has finally arrived. Will he get off lightly?
Wayne finally sees it pays to tell the truth and has an offer for Doug but will he accept?
Carol blames herself for the way things turned out with Nora and Robbie and wants to help but Dan advises her to leave it alone.
Hughie throws Pat Neary out of McCoys when he spots him with his own bottle of vodka but Pat threatens Hughie that he will regret his actions.
Written by Hilary Reynolds
Directed by Penelope Shales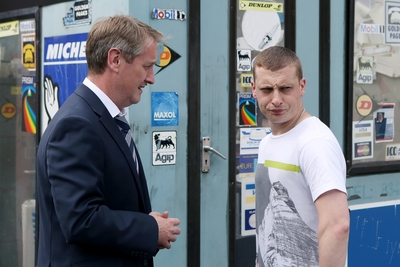 Wednesday 20th July - Episode 117
Jackie tells Bob that the flame has died on their relationship but Tommy is waiting to ignite the spark.
After the unexpected outcome in court, Dermot has a welcome distraction with the arrival of Ben.
Sick of being judged, Pat loses his cool and decides to take control the only way he knows.
Dolores receives a letter that will let her know what lies for her in the near future.
Written by Nick Wilkinson
Directed by Rupert Such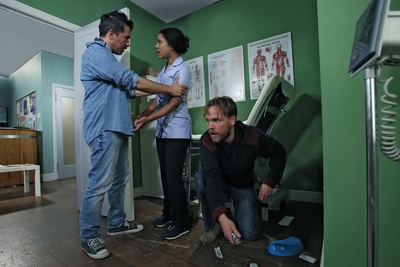 Thursday 21st July - Episode 118
Pat continues his terror on Carrigstown but it looks like he has his target set directly at Hughie.
Ben tells Dermot that he is so happy to be back in Ireland and that he doesn't want to be separated from him and Zoe again.
Tommy and Debbie continue to have awkward encounters since their split but it seems like one of them is already to move on.
Jake is delighted that he was right about Pat and doesn't hold back in telling Ama he told her so.
Written by Nick Wilkinson
Directed by Rupert Such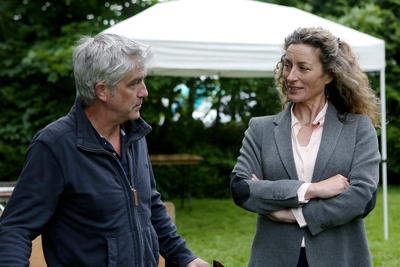 Sunday 24th July - Episode 119
Renee is concerned that Hughie is not doing so well since Pat's reign of terror and is worried he might do something he will regret.
Farrah sees Ciaran in a difference light and invites him to go to lunch with her and Ellie.
Dolores decides she needs a bit of adventure in her life but Pete worries she is jumping into things.
Dermot and Jo discuss Ben's future but are they thinking about what he wants or what they want?
Written by Shona McCarthy
Directed by Rupert Such