Episode Guide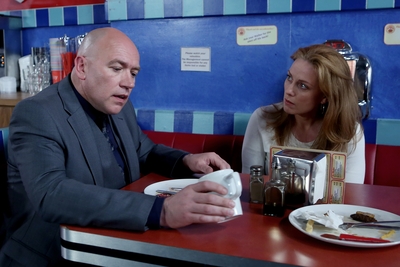 Tuesday 21st June - Episode 104
Nicola finally reveals to Paul the real reason as to why she's up in Dublin. How will Paul react and will Clar finally put his foot down?
After an unsuccessful search in Galway, Eoghan and Emmet return defeated but they are delivered further bad news by Garda Walsh that has Eoghan at breaking point.
Accepting that his behaviour is not acceptable, Robbie decides to tackle his emotions full on.
Written by Sinead Fagan
Directed by Marion Ni Loingsigh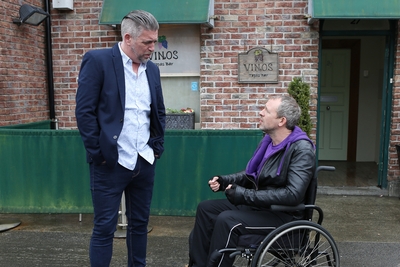 Thursday 23rd June - Episode 105
Not wanting to let Kerri-Ann down, Decco comes up with an idea so that he can give her the wedding of her dreams but Dolores is worried that he is in over his head.
Following an incident at the shelter, Bob thinks it would be a good idea for Ama to volunteer her services but will Bob be able to handle Ama's controlling ways?
Wanting to support Niamh, Paul cuts off Oisin and tells him he should take the job offer by Niamh.
Caoimhe is in for a shocking discovery when she interrupts Tommy and Debbie.
Written by Carmel Callan
Directed by Pip Short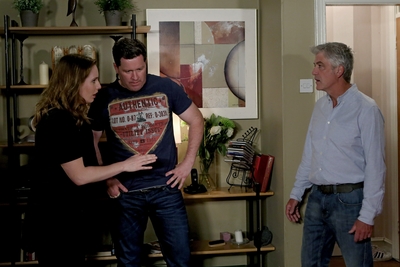 Sunday 26th June - Episode 106
Mondo and Decco come up with a plan for Decco to get out of a dinner date with Dolores, Kerri-Ann and her mother. Will he be able to pull the plan off?
Oisin surprises Paul with a late Father's Day present. Has he finally turned the corner?
Impressed by his knowledge of English, Bob offers a resident of the shelter an assistant job teaching but Ama is not impressed that Bob has not followed proper protocols.
Caoimhe is rushed to the hospital and must undergo tests. Damien is convinced it's the stress of her finding out about Tommy and Debbie's relationship.
Written by Jody O'Neill
Directed by Pip Short