Episode Guide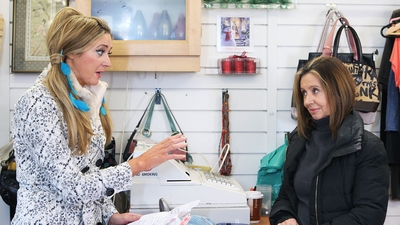 Tuesday 3rd December - Episode 189
Dolores makes a romantic discovery in the Helping Hand that captures Kerri-Ann's imagination.
Jane continues to come on strong with Paul but Niamh is determined to put her in her place. Jane however has other ideas.
Rachel asks Yvonne for a job in Vinos without checking with Niamh and Paul. Will she last the night?
Carol and Dan have another date and Carol makes sure Yvonne knows about it. However, Carol's date soon turns into a bar shift.
Written by Carmel Callan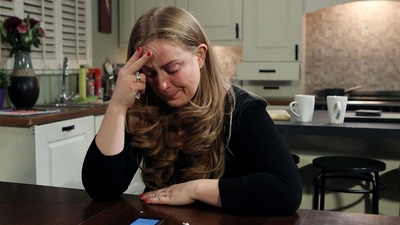 Wednesday 4th December - Episode 190
Paul is determined to get rid of Jane so he decides to drive her to her job interview despite Niamh's warnings not to. Things get awkward though when his car breaks down.
Rachel is annoyed that she's not allowed go to her friend's party but with Dolores babysitting Ruth, she uses the opportunity to sneak out. Niamh is distraught when Rachel comes home drunk and passes out with Paul nowhere to be found.
The romantic mystery in the Helping Hand has Kerri-Ann's curiosity in over drive but her detective skills may have her barking up the wrong tree.
Yvonne is jealous when she learns Carol has another fancy date with Dan so she decides to give in to a persistent online admirer's date requests.
Written by Carmel Callan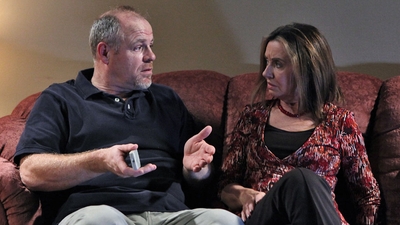 Thursday 5th December - Episode 191
Kerri-Ann won't give up on her romantic theory despite Dolores' refutations but Kerri-Ann's persistence is making Dolores' imagination run wild.
Paul's not impressed with Niamh's lenient treatment of Rachel but Niamh's in no mood for arguing and wants answers from Paul about where he really was the previous day.
If Rachel 's guilt isn't bad enough, things get a whole lot worse when evidence of her exploits the previous night make it on to Facebook.
Yvonne makes a date with her online admirer.
Written by Richie Conroy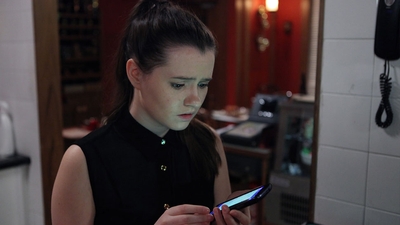 Sunday 8th December - Episode 192
Rachel is upset as she keeps getting abusive texts as her embarrassing photo becomes more popular.
Pete takes some romantic advice from Ray about Dolores' secret admirer but only manages to make things worse. The plot thickens meanwhile in the hunt for the writer of the mystery letter.
Yvonne makes Dan curious about Carol's past but when Dan seems to be getting nosey at lunch, Carol throws him out. Carol wants a word with Yvonne but she dismisses Carol's accusations to go on another date with Martin.

Jane isn't giving up on Paul. Can she get her way when he agrees to meet her alone at home?
Written by Thomas McLaughlin
Location Director - Trevor Laffey
Director - Eleanor Cunney