Episode Guide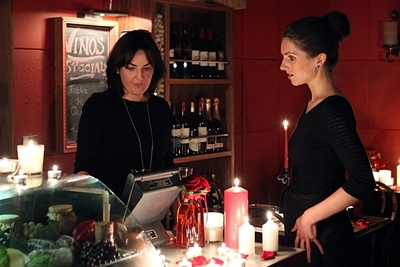 Tuesday September 30th - Episode 153
Niamh and Paul are being relatively civil with each other until some unsolicited advice from Louise sets Paul preparing for battle.
His closest friends and family seem relieved to have the reading of Christy's will out of the way but Renee cannot get her head around why she was left out.
Debbie worries that Katy will be left struggling to make ends meet but her daughter is determined not to take the help being offered and sets about making her living arrangements with Laura more official.
Yvonne lets Dan believe she is just feeling under the weather but when Louise asks about the proposal he is left asking questions - will he put two and two together?
Written by Senta Rich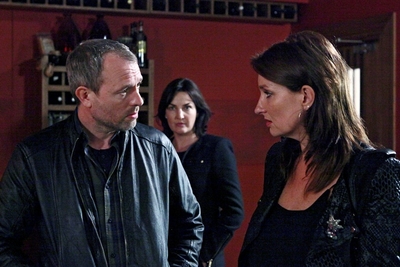 Wednesday October 1st - Episode 154
Yvonne can't decide what to do about Dan but Louise doesn't hold back on giving her sister her opinion.

Katy's Facebook post doesn't get quite the reaction she seemed to have been hoping for.
Max and Renee conspire to work together to change Farrah's mind about returning to New Zealand.
Niamh helps Michael get a new job in McCoys but when Paul finds out about it he is furious and vents his anger by telling Debbie that he is evicting her and her family.
Written by Rachel Kilfeather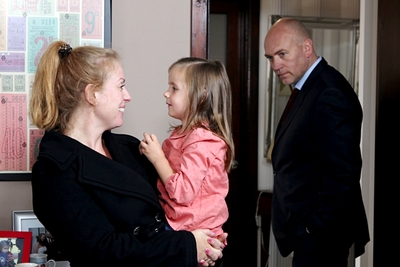 Thursday September 25th - Episode 151
Paul confronts Niamh about Michael pressing charges after their fight - will her strategy work and win her time with Ruth or will her tactics prove misguided?
Farrah is upset when she discovers Max and Renee intend on packing up Christy's belongings - she's just not ready to move on yet.
Val meets Carol in the shop and they decide to go for a drink in McCoys where they meet Renee and together the three women drink a toast to Christy who played such a leading role in all their lives.
Dan tells Yvonne he has a surprise in store for her.
Written by Shona McCarthy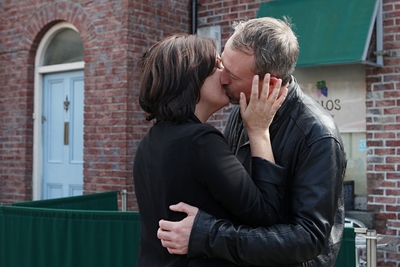 Sunday September 28th - Episode 152
Farrah starts to pack up Christy's things and brings them to the helping hand, it seems she is slowly getting ready to move on.
Carol talks to Bob, without getting too specific, about her love life and he encourages her to follow her heart.
Can Bob and Renee bury the hatchet over dinner in Vinos?
Yvonne has made a decision about Dan.
Written by Clare Dowling
Location Director - Penelope Shales / Eleanor Cunney
Director - Jonathan Wright Miller / Marion Ní Loingsigh