Episode Guide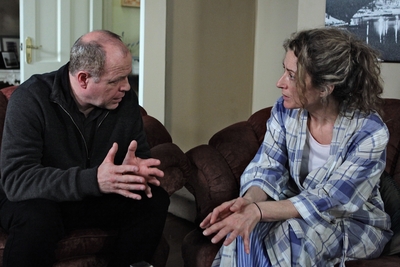 Tuesday 19th May - Episode 083

Eoghan and Debbie fail to see eye to eye about spending time together.

While Kerri Ann's brainwave to help Mondo find a job and puts Decco in an awkward position. As Charlotte continues to delight in winding Decco up over Mondo and Kerri-Ann
Pete become suspicious as Neil's behaviour becomes even more erratic and Jackie continues to feel the burden of Neil's controlling ways.
Written by Richie Conroy
Wednesday 20th May - Episode 084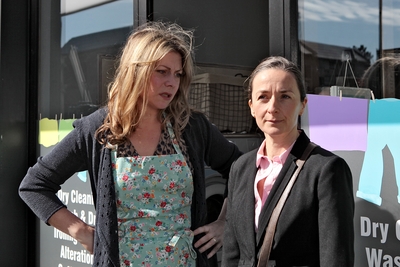 Pete and Jackie finally come together to try and get Neil help, but all doesn't go according to plan.
Has Eoghan forgotten all about his anniversary or will he have a romantic surprise up his sleeve for Debbie?
Mondo continues to get under Decco's skin both at home and at work.
Charlotte continues to help herself to the till at the community centre, but Rachel and Cass have a cunning plan to catch her.
Written by Shona McCarthy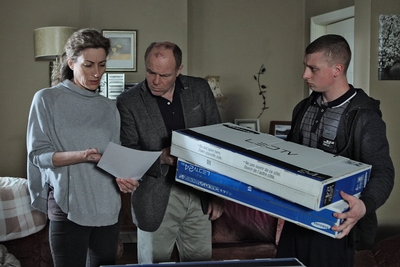 Sunday 24th May - Episode 085

Doug begins to realise the seriousness of Neil's behaviour.

Mondo is having trouble juggling work and home life.

Robbie has some home truths for Dan.

While Rachel's Leaving Cert preparations continue to overwhelm her.

Written by Jennifer Davidson

Directors - Clive Arnold and Gary Agnew