Episode Guide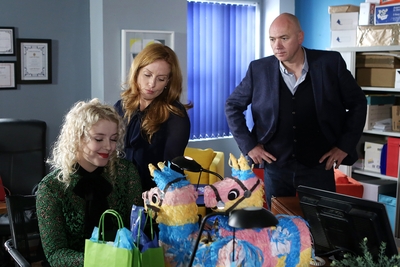 Tuesday 25th October - Episode 171
Dermot encourages Niamh to get Hayley a big PR contract to throw Paul off their scent and convince him that she suspects nothing.
Katy believes she has figured out who her captor is.
Eoghan has outstayed his welcome. Will Ciaran keep a roof over his head?
Amanda is causing havoc wherever she goes.
Written by Hilary Reynolds
Directed by Rupert Such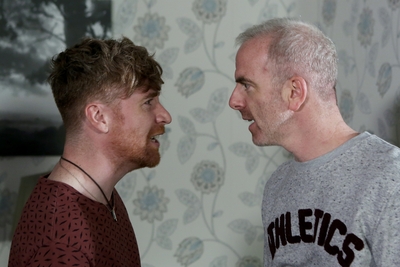 Wednesday 26th October - Episode 172
Laura pleads with Dan to rethink ending their partnership.
Katy wakes from a deep sleep to find her captor watching her.
Amanda goes to the hospital to see Cass but her bad attitude leads to more arguements between them.
Niamh's rage pushes her to confront Paul and Hayley but something stops her, just in time.
Written by Hilary Reynolds
Directed by Rupert Such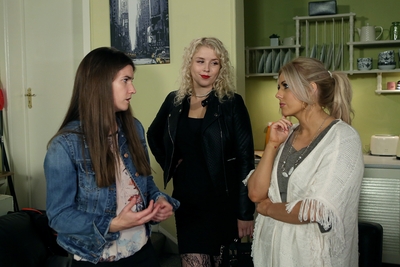 Thursday 27th October - Episode 173
Niamh decides to play Oisín in order to convince Paul to enter into a higher risk investment.
Sean's home life is beginning to feel a little cramped.
Damien and Pete lose their contract and Caoimhe offers to go back to work.
Cass enlists the help of Kerri-Ann to encourage Amanda to stay and look after him while he recuperates.
Written by Zoe Palmer
Directed by Laurence Moody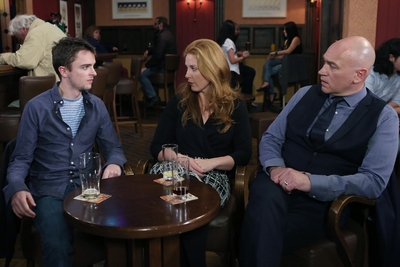 Sunday 30th October - Episode 174
Damien receives a long term contract. Will this signal the end of Go 2 Guys?
Sean has unearthed a secret about Jake and he and Ama confront him.
Amanda receives her first cooking lesson from chef Cass.
Oisín throws a spanner in the works by requesting that they use another, more qualified accountant to handle the new venture.
Written by Anto Howard
Directed by Laurence Moody