Episode Guide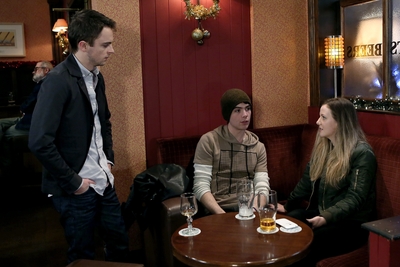 Tuesday 6th December - Episode 195
Charlotte and Oisín continue with their prank on Decco and Kerri-Ann but things take an unexpected turn.
Debbie catches Jodi red handed.
Dermot is keeping Jane at arms length. Hhe is convinced she is after his money and manipulating Ben to get on his good side.
Ray wants Deegan out of the flat. Mondo steps in to try to smooth things over.
Written by Hilary Reynolds
Directed by Alan Wareing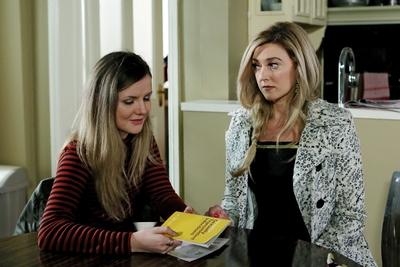 Wednesday 7th December - Episode 196
Oisín and Charlotte's prank comes to an ugly end when Oisín stabs her in the back.
Jodi gives Cathal a letter belonging to Katy. The plot thickens as Cathal plans to use it against them.
Ray and Deegan decide to put their differences aside and continue as flatmates but Mondo has plans for the flat that could change everything.
Jane steps into Dermot's shoes and meets with a client.
Written by Paul Webster
Directed by Alan Wareing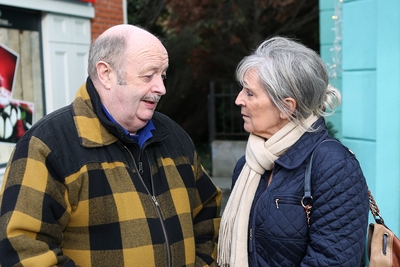 Thursday 8th December - Episode 197
Ciaran quizzes Katy about Jodi and it becomes clear to Ciaran that Jodi is scamming the O'Briens.
A surprise visitor to Carrigstown leaves Oisín cold.
Jane takes it upon herself to go through Dermot's files...
Cathal's plan to destroy the O'Briens escalates.
Written by Kevin McGee
Directed by Marion Ní Loingsigh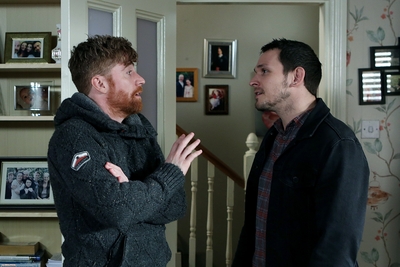 Sunday 11th November - Episode 198
Cathal's plan comes to a crescendo as Eoghan takes off on a search for Katy around Dublin. Following calls, cars and messages; he is on a treasure hunt. Will he find the treasure he seeks at the end or will it end in ruin and despair?
Written by Fergal Rock
Directed by Marion Ní Loingsigh