Episode Guide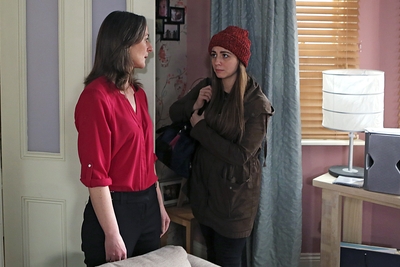 Tuesday 3rd May - Episode 77
Jackie approaches Dan about himself and Laura putting in a proposal to run the new gym. Laura is torn between wanted to future her career and leaving Charlie stuck with no one in the Helping Hand. How will she decide?
Oisín still doesn't respect Rachel as his manager. He doesn't care about anything but himself. While Katy is on a date he is texting her and she isn't happy with his interfering. Katy's date is going well despite Oisín, until she pushes Stella too far on a personal issue.
Eoghan is doing extra shifts to make sure that if anything happens to him that his family will be taken care of. He doesn't realise how little time he is actually spending with his family until Rose points it out, will it be too late to fix what he didn't realise is broken?
Jane provokes Charlotte and heads off on a date with a much younger man. She doesn't realise the lengths Charlotte will go to for her revenge.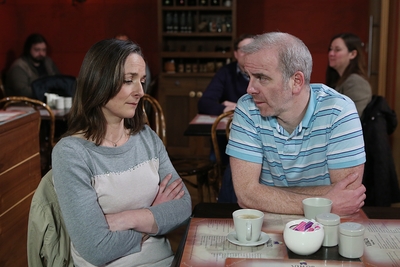 Written by Richie Conroy
Wednesday 4th May - Episode 78
Dean is worried that Laura has taken on too much on and that Dan is expecting more than she can give at the moment. Something is going to have to give, hopefully it won't be Dan and Laura's friendship.
Katy's curiosity about Stella has unearthed something from her past that she would probably rather forget. Emmet isn't happy that Katy would be interested in someone with a shady past even for a good story.
Debbie is disappointed when her planned rendezvous with Tommy is spoilt when Eoghan suggests an O'Brien family night out.
Charlotte and Oisín decide to have some fun at Jane's expense by setting up a fake account on the dating site she is on. But will she take Orla's advise and go for an older man or stick with her younger 'type'.
Written by Jennifer Davidson