Episode Guide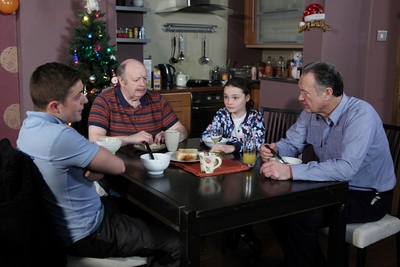 Tuesday December 16th- Episode 197
Dan waves the white flag of surrender, prepared to face his fate at last over what he did to Phil McGrath.
Dolores takes Pete's advice and sets about planning a fundraiser for the shelter.
Mondo and Ray prepare for the arrival of Juliet but is Carrigstown ready for another O'Connell?
Louise lets Yvonne know that she's not happy at having been used as a pawn in her scheming.
Written by Nick Wilkinson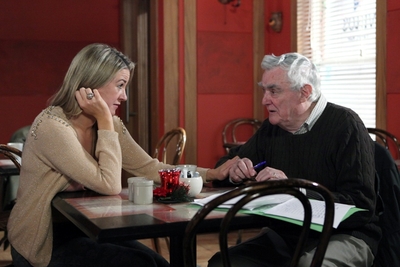 Wednesday December 17th- Episode 198
Mondo gets slightly panicked as Juliet goes missing from The Hungry Pig but she proves to be a chip off the old block as she launches a full scale, and seemingly rather successful, charm offensive on John Deegan.
Despite all the best efforts of his friends and neighbours Charlie Kelly just can't be cheered.
Pete finds himself caught in the middle as he tries to please everyone with his plans for Christmas Day.
Robbie worries over exactly what parts of the truth Dan intends on sharing and offers him a way out but Dan is not looking to escape.
Written by Kieran Grimes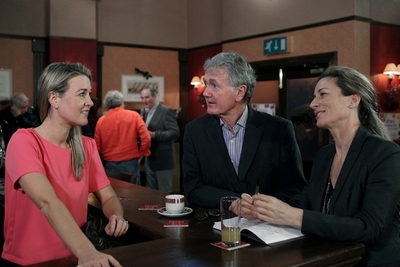 Thursday December 18th- Episode 199
Robbie is on the war path after he discovers that he too has been played.
Orla sets about a bit of matchmaking between Bob and Jackie.
Ama invites Zoe to sing at her Carol service in the Community Centre on Christmas morning and Cass, sensitive as always, vows to "de-Scrooge" Charlie in time for the occassion.
Yvonne and Carol do what Yvonne and Carol do best; have a bit of a screaming match.
Written by Sinéad Fagan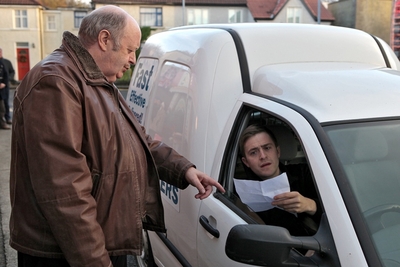 Sunday December 21st - Episode 200
It doesn't take much effort for Ama to persuade Doug to agree to join the Christmas morning carollers and he quickly follows up with an invitation for her to join him for Christmas dinner.
Mondo has to have a little chat with Juliet about boundaries after he discovers that she managed to doop Ray into going Christmas shopping for her.

Orla sees the Bingo night as the perfect opportunity to gently nudge Bob and Jackie together.
Dan continues to be sucked in by Yvonne's words and is left not knowing who to trust - it seems that telling the truth is not as straightforward as he thought.
Written by Clare Dowling
Location Director - Gary Agnew
Director - Jonathan Wright Miller