Episode Guide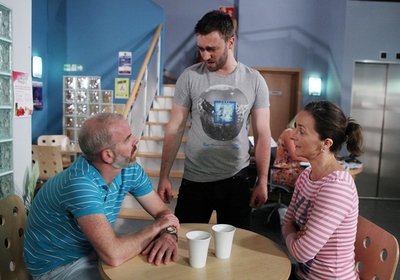 Tuesday 29th July - Episode 119
Eoghan is still in denial about Katy, Michael tries to make him come round and Laura's efforts to help don't help!
Christy decides to change his will to reflect Sean's loyalty.
Callum is put under pressure by Robbie Quinn.
Written by Nick Wilkinson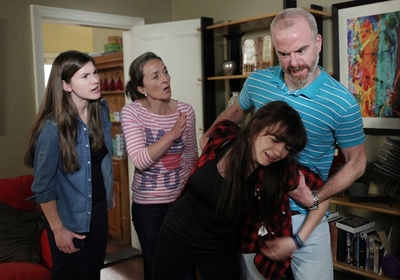 Wednesday 30th July - Episode 120

Callum and Paul arrive to the garage in the morning only to find an empty lot.
Debbie is worried about Katy who won't respond to any of her calls or texts. When Eoghan discovers that she is in Laura's house he is furious and gets very rough with his daughter.
Sean is worn out trying to juggle everything and Ama tells him she's worried that he has taken on too much.
Carol warns Bob that, becaue of the man having been found beaten up, there are journalists all over the place trying to dig up the past.
Written by Noel McGee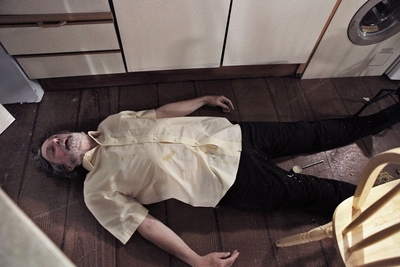 Thursday 31st July - Episode 121

Callum is in deeper than he had intended and when Paul tells him that the insurance company are launching a full investigation the pressure starts to take its toll.
Debbie asks Eoghan to go easy on Katy.
Decco and Lousie end up on a double date with Mondo and Kerri-Ann.
Christy seems to be having problems with his memory and when he is alone in the house he falls in the kitchen.
Farrah returns to Carrigstown.
Written by Rachel Kilfeather
Location Director - Gary Agnew / Marion Ní Loingsigh
Director - Trevor Laffey / Jonathan Wright Miller