Episode Guide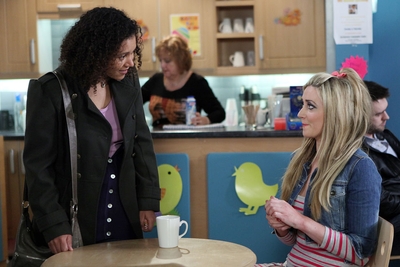 Tuesday 15th April - Episode 65
Kerri-Ann is distraught after Mondo did a runner so she tries to distract herself with the opening of the salon. Ama however tries to get her to open up.
Wayne is full of excitement for the new baby but he's not too pleased when Orla suggests bringing the wedding date forward.
Jane is growing impatient with Tommy's moods. Tommy meanwhile shows no sign of easing up on Judith.
Ray and Callum are pressuring Paul into hiring another mechanic and it seems Paul may have found his man.
Written by Noel McGee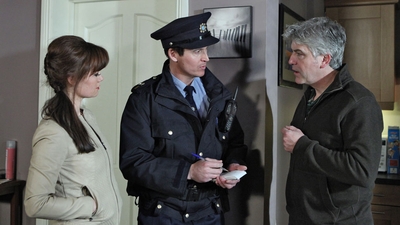 Wednesday 16th April - Episode 66
Tommy's behaviour is growing increasingly strange and Bob has become suspicious. Tommy is surprised when he receives a visit from the Gardaí.
It's the grand opening of the salon and Paul and Niamh are oblivious to the fact that Orla and Wayne have completely forgotten that they're doing the catering.
Kerri-Ann's heartbreak has caused her to make mistakes in the salon and Dolores isn't too impressed.
Michael is keen to make a good impression in the garage but Niamh is stunned when she discovers who Paul has hired as the new mechanic.
Written by Hilary Reynolds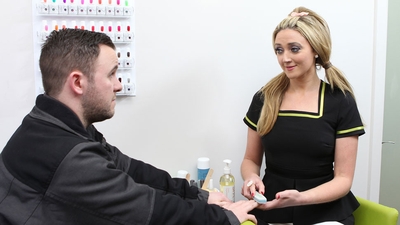 Thursday 17th April - Episode 67
Kerri-Ann has a new admirer in Decco but he soon realises it won't be easy to usurp Mondo from Kerri-Ann's heart.
Callum isn't too happy about taking orders from Michael in the garage and his presence in Carrigstown is driving Niamh mad so she gets to work trying to convincet Paul to let him go.
Tommy decides to tell Caoimhe about Bob's accusations in order to create a problem between Bob and Judith.
Written by Hilary Reynolds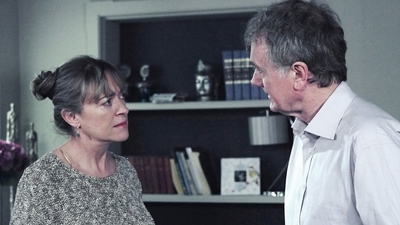 Sunday 20th April - Episode 68
Caoimhe convinces Judith to leave the house and join her for Sunday lunch but Tommy soon puts an end to their afternoon and is beginning to push Judith over the edge.
Michael and Niamh have an awkward afternoon when Paul insists that Michael join them for family dinner.
Wayne is refusing to let Orla do anything about the wedding but the stress of organising everything is beginning to get to him.
When Dolores hears Kerri-Ann has been researching flights she begins to worry Kerri-Ann is going to do a runner and follow Mondo to Ibiza. Decco meanwhile isn't giving up too easily.
Written by Dara Higgins
Location Director - David Whelan
Director - Rupert Such