Episode Guide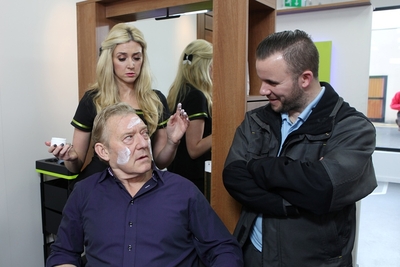 Tuesday November 25th - Episode 185
Leo is preparing for a date with Paula and doesn't take too kindly to the ribbing he gets from Decco about it.
Cass and Bela are still trying to encourage Charlie to move in with them but he doesn't seem quite ready yet.
Dan tries to give Yvonne back they keys to his place but it all feels like too much too soon for her.
Doug pushes Jackie to shed some light on his confused memories but will he be able to cope with what he hears?
Written by Clare Dowling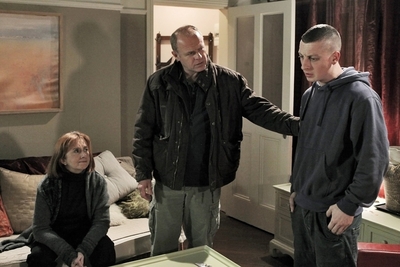 Wednesday November 26th - Episode 186
Bela asks Yvonne if she is really serious about Dan and, believing what she tells him, gives her his blessing. Louise, on the other hand, is still far from convinced.
Clearing out Esther's belongings had got Charlie to considering his own mortality. Despite their best efforts, his friends are really struggling to cheer him up.
Paula is enjoying playing hard to get with Leo and her tricks seem to be working.
Pete tries to get to the bottom of what's going on between Jackie and Doug but ends up discovering much more than he was prepared for.
Written by Noel McGee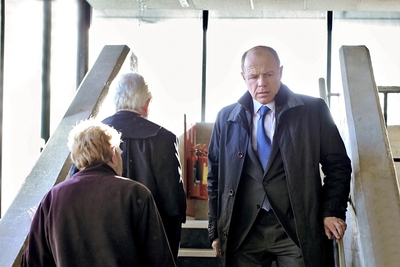 Thursday November 27th - Episode 187
Pete's still reeling from Jackie's revelation leading to him being totally delayed en route for the divorce hearing.
Cass is still intent on persuading Charlie to move in with them but Bela can see that he is grieving and needs time. Charlie won't listen to his friends but some advices from an unlikely source does seem to get through.
Louise warns Dan not to mess Yvonne around.
Paula is sure that she can see a spark between Decco and Kerri-Ann, she seems to be intent on playing cupid and has her arrow pointed staight in their direction.
Written by Noel McGee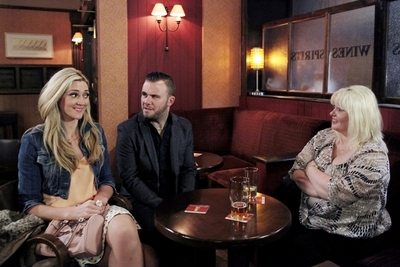 Sunday November 30th - Episode 188
Cass is worried about Charlie.

Jackie gives Pete an ultimatum.
Paula has a heart to heart with Kerri-Ann.
Yvonne, Carol and Dan all have a bit of a shouting match on the street.
Written by Jennifer Davidson
Location Director - David Whelan
Director - Gary Agnew