Episode Guide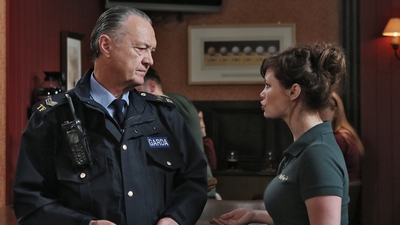 Sunday 28th June - Episode 104
Dolores is on the up but things between her and Pete are still awkward. He admits to losing faith that she would pull through and attempts to make it up to her with a family blessing.
Caoimhe feels guilty about keeping Orla's secret from Tommy. She thinks he should know, but maybe he already does....
Rachel is still working in the garage for Paul. Although he supports her wanting to do her own thing at college he seems set on having her in the family business.
Louise seems happier in herself thanks to Michael. They are getting very close and cozy.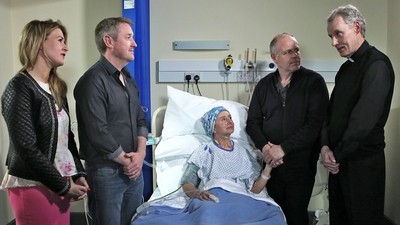 Written by Nick Wilkinson
Thursday 25th June - Episode 103
Bela is worried about Louise, but is he right to ask Michael to keep an eye on her?
Tommy puts his faith in Caoimhe. Damien doesn't seem so convinced that is in her best interests for him to stay around.
Pete isn't used to seeing Dolores place her faith and thanks in God.
Doug and Rachel thought they had Neil's best interests at heart but he doesn't think so.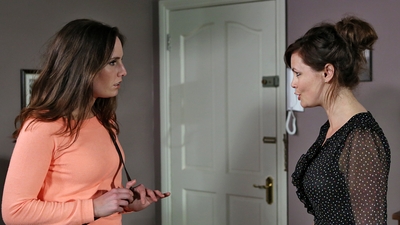 Written by Nick Wilkinson
Wednesday 24th June - Episode 102
Wayne is worried about Pete, as he is being very controlling and overly protective towards Dolores.
Neil lies to Doug and jeopardises his job at the garage.
Caoimhe has her doubts about Tommy. Has he really changed or is he up to his old tricks?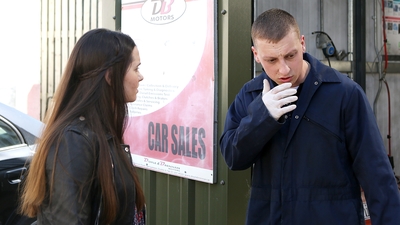 Written by Hilary Reynolds
Tuesday 23rd June - Episode 101
Jane continues to pursue Tommy, will it push him over the edge?
The results are back and the cancer hasn't spread to Dolores's lungs, but she has to get through the complications from the biopsy.
Caoimhe is not taking Jane's treatment of Tommy well, she need to be careful she doesn't get too worked up in her condition.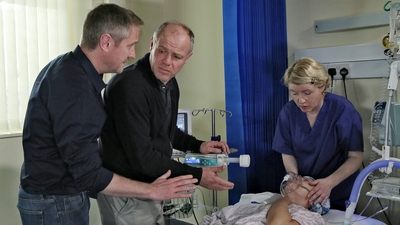 Written by Hilary Reynolds
Director Penelope Shales